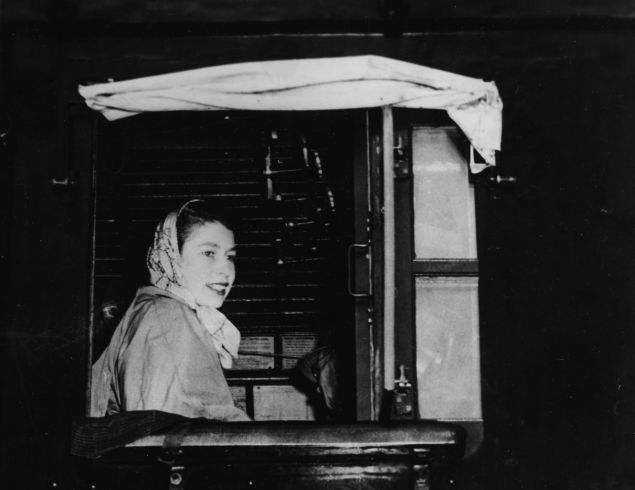 Meghan Markle is getting a royal perk before Kate Middleton, Prince William or Prince Harry. She's preparing to board the Royal Train, a mode of transportation that the rest of the fab four have not yet enjoyed.
The new Duchess of Sussex is going on her first solo outing with Queen Elizabeth next week via Royal Train, traveling together like friends do. So while you prepare mentally and physically to venture to Penn Station and deal with the crush of crowds while racing to your gate, the royals are gearing up to gallivant in style.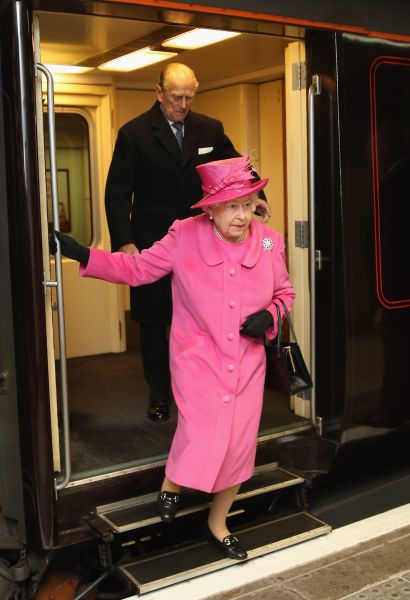 The Royal Train has been in the family since 1842 when it was designed for Queen Victoria during her reign. It served as a home for the royal family when they had to travel for official business.
Now, Queen Elizabeth, Prince Philip, Prince Charles and Camilla Parker Bowles all make use of it. Prince Charles is particularly fond of the locomotive and embarked on a five-day tour of the UK in 2010 to promote sustainable living. His tour was powered by biofuel, and he went from Glasgow to London. They used it extensively in the 1970s, so the decor is a bit dated.
It's said that Queen E and Duchess Meg will make use of the family's favorite iron horse on June 14, when they head to Chesire, about 165 miles northwest of London.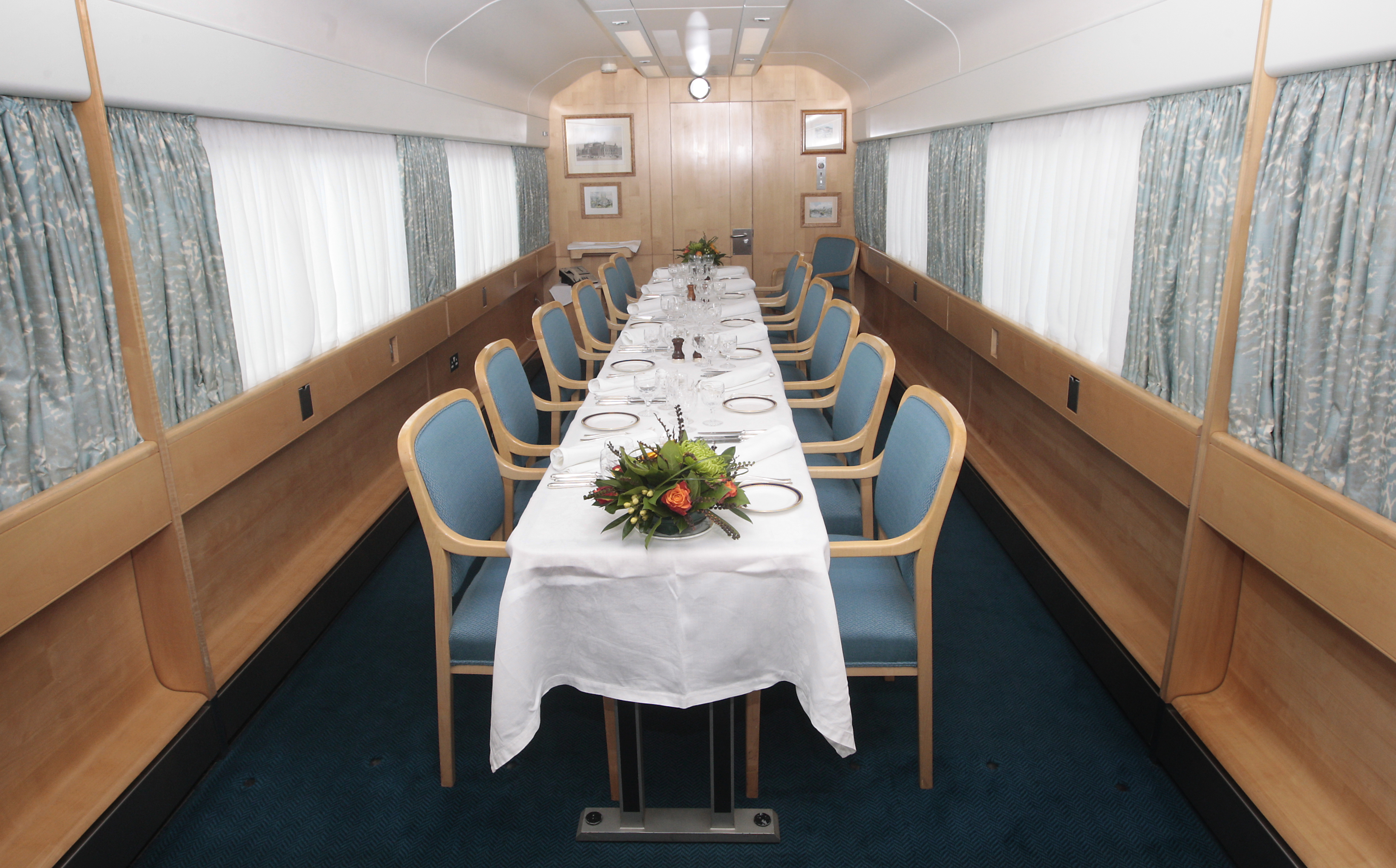 The nine-carriage train has its own special saloon for the Queen, consisting of a bedroom, bathroom and sitting room. Of course, the Royal Train bathroom is nothing like the personal hell found on a regular Amtrak. Instead, it contains a full-size tub so the Queen can take her morning bath at 7:30 a.m. and the train even slows down then so she isn't forced to splash around like a commoner.
The dining room seats 12 people, with the windows fully protected for privacy. The dining room also makes it the most obvious that the digs haven't been fully updated since the 1970s when this was the royal family's main mode of transportation.
Prince Philip has his own special section, complete with an electric kitchen for tea time. He does not have a bathtub, but his en-suite comes equipped with a shower. His sitting room is fully equipped with chairs and tables for meetings and it's all pea-green, inspiring nausea for anyone who had already experienced motion sickness.
Despite the glamour of riding on a private train, both royals must make do with three-foot-wide single beds, just like a college dorm. The staff has their own rooms, complete with single beds and photos of Queen Elizabeth's favorite creatures (other than corgis), horses.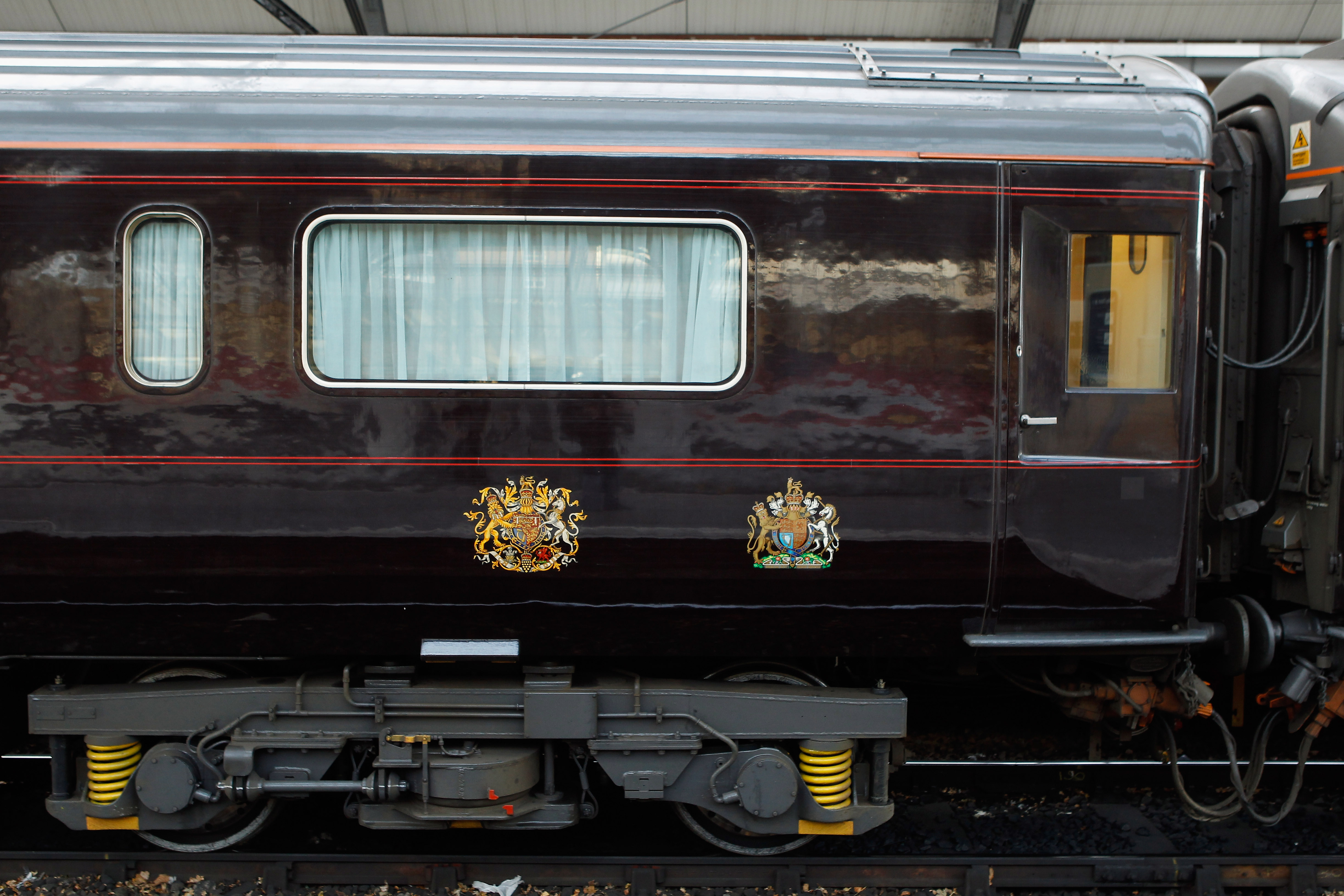 The Duchess of Sussex and the Queen are embarking on the trip to unveil a new bridge and open a theatre, before having lunch at Chester's Town Hall, a landmark with very high reviews on TripAdvisor.
And if spending time with your in-laws doesn't sound stressful enough, it's an overnight visit. Hopefully, their bond will grow stronger than ever. They could braid each other's hair and engage in pillow fights while wearing formal nightgowns and nightcaps (I assume that's what Queen E wears, complete with frills all the way to the top). They could also imbibe heavily—especially since they're not driving—because that's the best part about taking a train anywhere. And everyone knows that Queen Elizabeth gets rowdy after a few cocktails in her.