According to the handcuff-slipping magician also known as Real Housewives of New York reality personality Luann de Lesseps, money can't buy you class. But as we noted last week, cash can get you the bravolebrity's Sag Harbor home! And now, you'll need even less of it to scoop up the Hamptons retreat.
It turns out that just three days after the erstwhile countess—who won't let that courtesy title go—listed the home for $6.25 million, she came to the decision that maybe her 2,500-square-foot home just wasn't worth that much.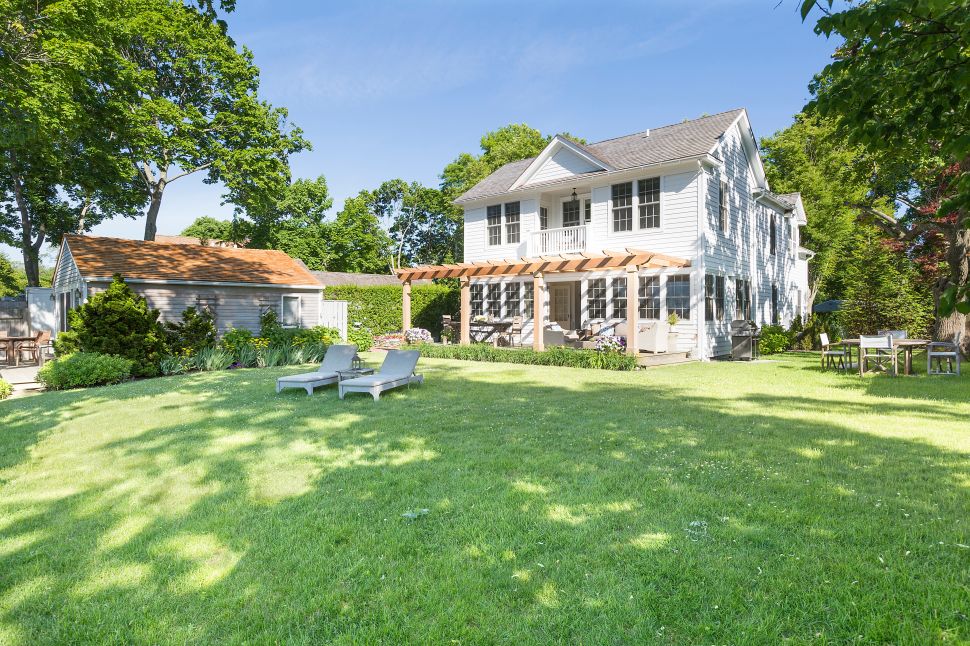 It's hard to imagine the same person who sings a song that is actually titled "Chic, C'est la Vie" is into the whole discounting thing, but it happened! She chopped $500,000 off of the asking price, right down to $5.75 million.
We're not sure why, exactly, she did this so quickly, but maybe she's just really motivated to find someone to take the four-bedroom, four-bathroom pad off her hands. Per her Instagram, she's already living her new (sober) life in the Catskills. It's a quick turnaround, considering she only recently announced—via social media, of course—that she was leaving behind the Hamptons life for a getaway in upstate New York.
The renovated home has period details throughout, in addition to wood floors and three fireplaces. The open kitchen is actually quite lovely, with wood block counters and white cabinetry, and the ability to cook up something far more appetizing than the bologna sandwich de Lesseps ate during her Palm Beach arrest last year—the cabaret singer explained this week on Real Housewives of New York that she accidentally bit into a mustard packet during the traumatizing dining experience.
Due to her aforementioned attempts to flee from police officers (and successfully managing to extricate herself from her handcuffs), she was left shoeless during her time in the Florida jail. It's unclear which turn of events was more upsetting.
The 0.31-acre waterfront property has a separate studio with a bathroom, an oversized deck and access to a dock. It's "meticulously landscaped," but here's hoping any future residents of this beach home have better coordination than de Lesseps. After all, no one wants to take a tumble in the bushes à la Luann post-tequila in Mexico.