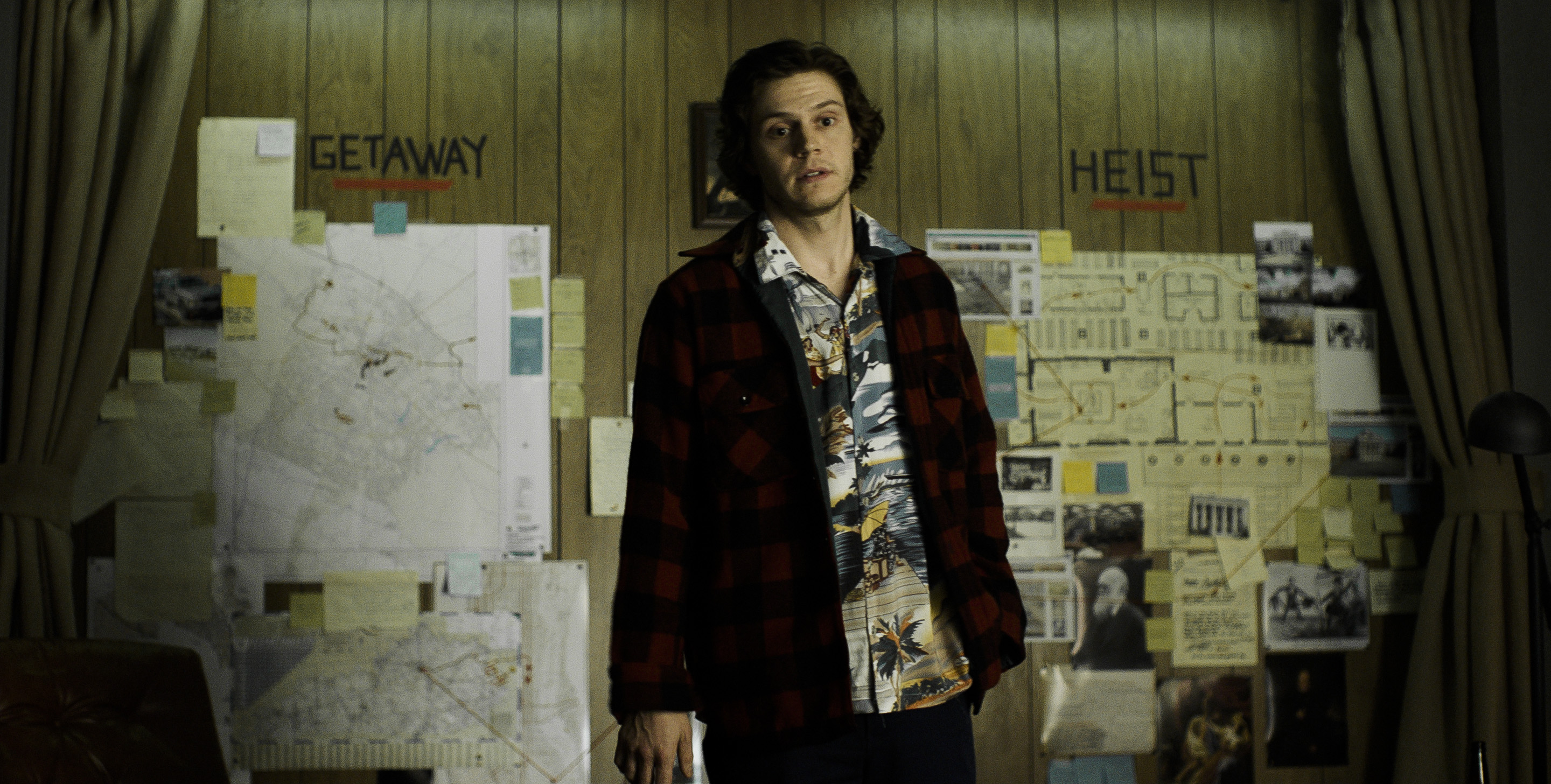 In American Animals, four immature college boys, overly influenced by a lifetime of B movies, decide to act out their own plot by robbing a Kentucky library of its treasure of rare books. It's a heist-movie idea that is not as silly as it sounds, since their goal is to steal John James Audubon's Birds of America, which, according to this movie, is the most valued art book in the world, worth $12 million. The movie is divided into parts: the elaborate strategy, the details with which the spunky but foolhardy students put the plan into action, and the way they sink slowly into a quagmire of crime when the whole thing tanks.
---

AMERICAN ANIMALS ★★★
(3/4 stars)
Directed by: Bart Layton
Written by: Bart Layton
Starring: Barry Keoghan, Jared Abrahamson, Blake Jenner, Evan Peters
Running time: 116 mins.

---
It's not the predictable plot that holds interest, but the unusual smart-aleck script by British writer-director Bart Layton that blends elements of the true story with an almost journalistic approach as parents, witnesses and law enforcement officials share memories of the actual events that took place in the 2004 heist. This includes dual perspectives from the boys themselves, played by two sets of participants—a quartet of actors as well as the real college crooks they're impersonating. The storyline is just so-so, but the novel style and cinematic language with which the movie bounces along like Mexican jumping beans keep you on your toes from start to finish.
Heading a cast of vigorous unknowns, intelligent art major Spencer (Barry Keoghan) is the pragmatic arts student whose curiosity overwhelms his reservations, Eric (Jared Abrahamson) is the math major who works out the logistics with a slide rule, Chas (Blake Jenner) is the affluent jock who provides the brawn the rest of the team lacks, and Warren (Evan Peters) is the audacious misfit with the big ideas who is willing to take any risk to see if the scheme can really work—but, as the brains behind the operation, he turns out as one without enough brains to carry it off.
As the movie seesaws between perpetrators and spectators, the cross-cutting grows gimmicky and too confusing for a commercial mainstream audience to follow. Flying to New York for underworld advice, lining up a fence in Amsterdam, working in ornate disguises replete with beards, wigs, old-age makeup, prosthetics and even a getaway van, they're so diligent and likable that you hope they won't get caught. Maybe they were inspired by superior heist movies as John Huston's The Asphalt Jungle or Jules Dassin's Rififi, but they're such delusional amateurs that the simplest tactics backfire. You know they're doomed, but as their master plan collapses in one snafu after another along the way, you are kept aloft by the cleverness of it all. American Animals is one fact-based heist frolic with a youthful slant that works in spite of itself.