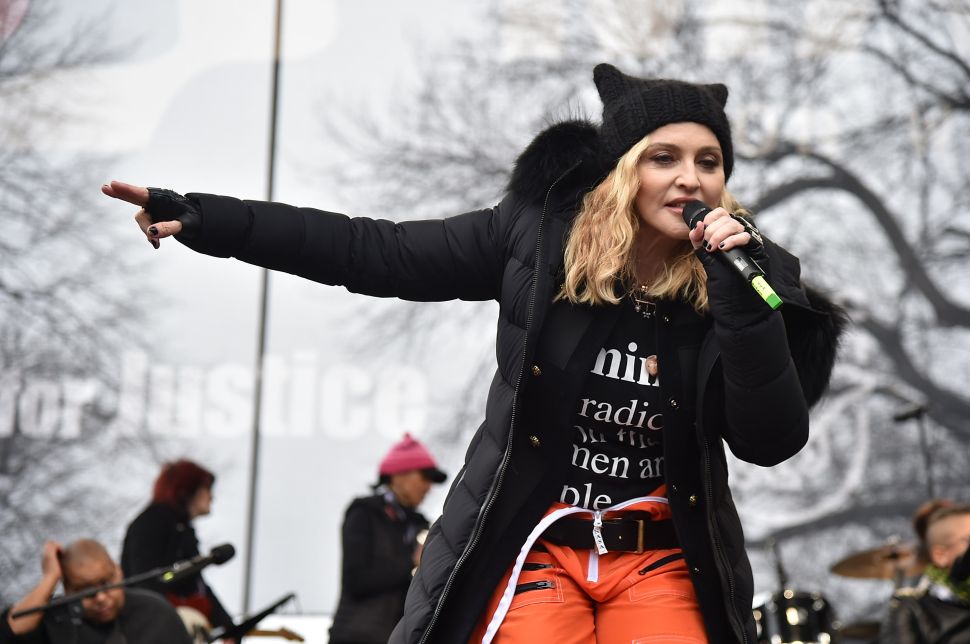 Republicans are looking to set the framework for a national debate over civility following White House Press Secretary Sarah Huckabee Sanders' removal from a Virginia restaurant.
The Republican National Committee (RNC) released an ad on Wednesday attacking Democratic politicians and Hollywood stars for "unhinged" rhetoric in the Trump era. Featuring supercuts of Rep. Maxine Waters (D-Calif.), Johnny Depp, Snoop Dogg, Bill Maher, Madonna and Samantha Bee, the ad depicts leftists appearing to incite violence and mob rule.
"A few years ago, ideas that we talked about were thought to be fringe ideas, radical ideas, extremist ideas, those ideas are now mainstream," booms audio of former presidential candidate Bernie Sanders at the start of the video, before the ad flashes to burning limousines and Kathy Griffin holding a bloody replica of President Trump's head.
"I just don't even know why there aren't uprisings all over the country," laments House Minority Leader Nancy Pelosi.
"And if you see anybody from the cabinet in a restaurant, in a department store, at a gasoline station, you get out and you create a crowd and you push back on them and you tell them they are not welcome anywhere anymore," says Waters.
In another clip, Maher encourages a "crashing economy" to tank the president's approval ratings.
Depp asks, "when was the last time an actor assassinated a president," while Madonna confesses to having "thought an awful lot about blowing up the White House."
The ad ends with Snoop Dogg shooting a Trump stand-in during one of his music videos.
Following its release, Donald Trump Jr. promoted the montage on Twitter, calling it the "Best @GOP ad ever" and "So true."