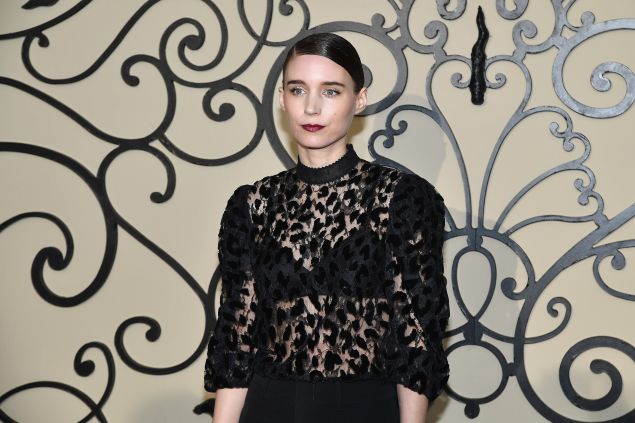 Eternally stoic, self-described "aloof" actress Rooney Mara may actually show some form of joy for perhaps the fifth time in the last decade. Mara finally bid adieu to her celeb-loved Los Feliz house, which is getting its next famous owner.
The football scion-turned-Oscar nominee snagged the 2,340-square-foot pad from Swedish Big Little Lies actor Alexander Skarsgard for $2.9 million in 2015, and updated the place a tad. Still, even new terrazzo floors may not have warranted the $3.9 million price tag she stuck onto the home in May 2017.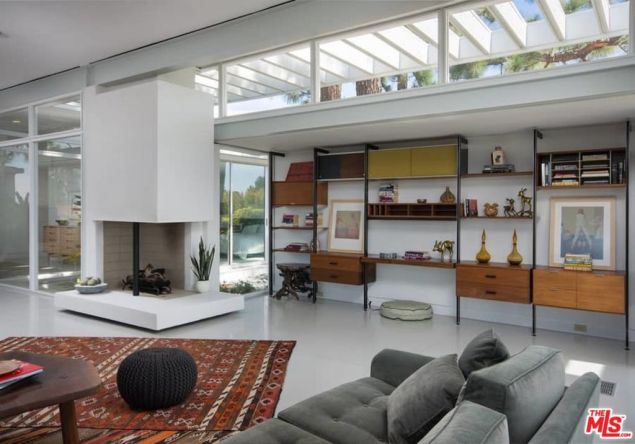 A few discounts and one year later, and Mara located a buyer, who doled out $3.58 million for the two-bedroom, two-bathroom residence—it's actually a touch above the most recent $3.45 million ask. It turns out that the newest occupant is none other than Kelly Osbourne, according to Variety.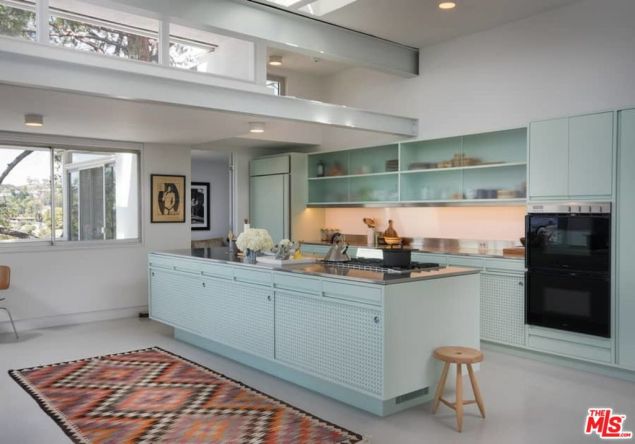 The glass-and-steel home was originally built in 1963, and features glass-walls spaces, wraparound terraces and a fireplace in the living room. There's a seafoam-colored retro open kitchen, where Mara definitely did not consume any pie, as well as a separate dining alcove with built-in banquette-style seating.
The entire house, perched above Bronson Canyon, is furnished in an industrial chic capacity that could easily be an aspiring Brooklyn hipster's Pinterest board, but not in a bad way. Think lots of succulents and low seating.
There is no pool on the 0.25-acre premises, but the listing promises there is room for one to be built.
Mara must be relieved to offload this house, as she hasn't been living there in a while—she moved in with her boyfriend, Joaquin Phoenix, nearly a year ago, and they reside in the Hollywood Hills. In the most on-brand comment ever, Phoenix said last year he spends most of his time practicing karate, hanging with his dog, meditating and working, and took the time to watch a 10-hour Netflix documentary Mara was set on.