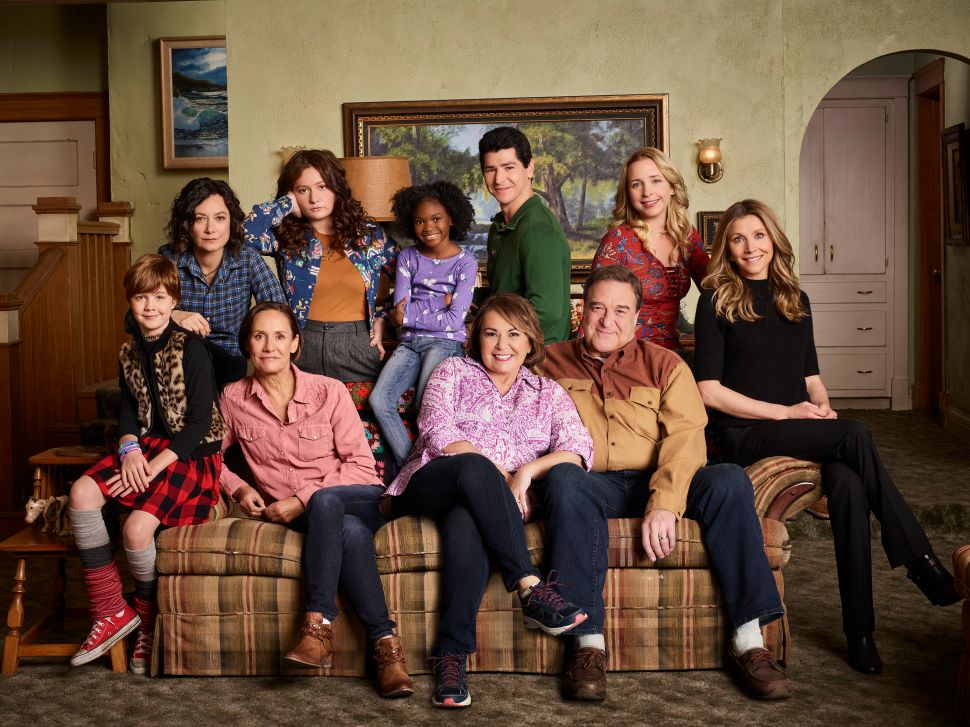 Back in May, ABC cancelled the second season of the highly-rated Roseanne revival after co-creator/star Roseanne Barr made several racist remarks on Twitter. Now comes word that the network is close to giving the go-ahead for a spinoff series based on the character played by Sara Gilbert after negotiations with Barr progressed.
Barr reportedly has agreed to step away from the show from both a financial and creative standpoint, paving the way for the spinoff to move forward, according to The Hollywood Reporter. Negotiations are still ongoing, but Barr's potential involvement was a major hurdle after ABC and producer Carsey-Werner made it clear that it would not give the green light to a spinoff if Barr maintained a connection.
As part of the reported agreement, Barr will be required to waive the right to any fees and backend profits of a Roseanne spinoff. Should the decision become official, ABC would only need to negotiate a one-time payment with Barr before moving on. She is still entitled to the agreed-upon compensation for the first season of her revival, however.
Roseanne writers, producers and castmembers, such as stars Laurie Metcalf and John Goodman, are said to be attached to the spinoff at the rates they had previously negotiated for the second season of the revival (ABC had exercised their options for 10 more episodes). Reports at the time pegged the main stars' salaries at around $300,000 per episode.
The nine-episode Roseanne was ABC's top-rated program this season, averaging a robust 13.5 million weekly live viewers (for comparison, CBS' The Big Bang Theory is one of television's most-watched series at 14 million weekly viewers in its most recent season).
Despite the show's massive ratings, a spinoff remains far from guaranteed. Complicated negotiations remain ongoing and Barr's unpredictable behavior could lead to rapid changes. Though she has apologized for her remarks aimed at former Obama advisor Valerie Jarrett in since-deleted tweets, she continues to offer differing explanations of her comments that have not gone over well in the court of public opinion.
It remains to be seen how Barr's absence from the spinoff would be explained, but considering they brought Goodman's Dan back from the dead without a second-thought, it shouldn't be too hard.