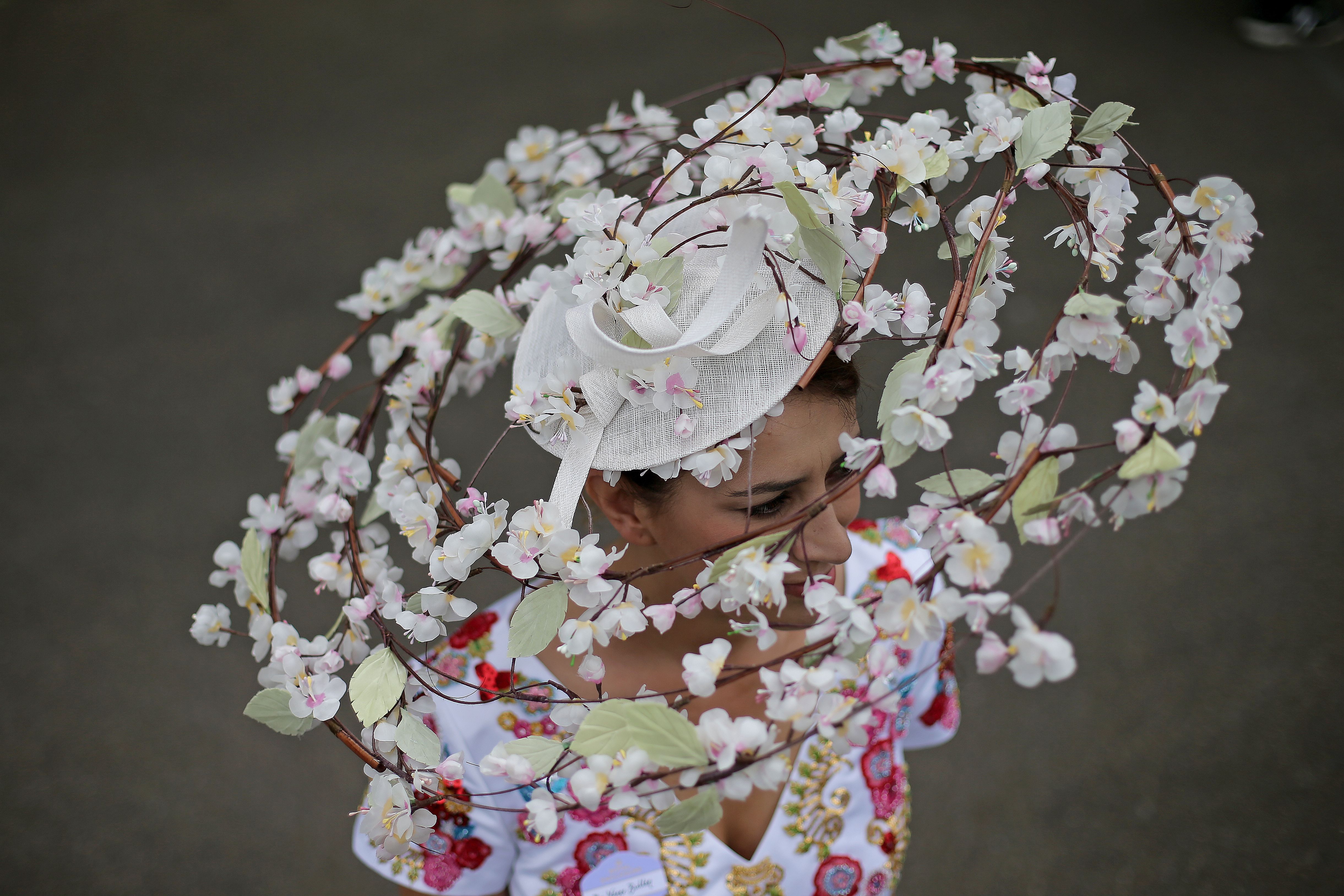 In the good old US of A, we have the Kentucky Derby, where southerners don their best bowties and sun hats. But hop across the pond, and you'll find the Royal Ascot, a far more elaborate affair. Although it's an entirely regal event, the headpieces look better suited for a particularly festive Halloween party than a day at the races.
All eyes were on Meghan Markle, who was experiencing her first Royal Ascot. The Duchess of Sussex controversially ditched her name tag for the occasion, but the no-name drama wasn't the most absurd part of the horse race. The real spectacle was the fashion, in the form of truly enormous hats, featuring Halloween themes and hangers.
Princess Beatrice and Princess Eugenie chose downright demure looks, leaving room for fellow socialites to show off their best and (literally) brightest bonnets. There are still three days of hat-wearing left, but so far the attendees have not disappointed.
Here's a quick sampling of the standouts.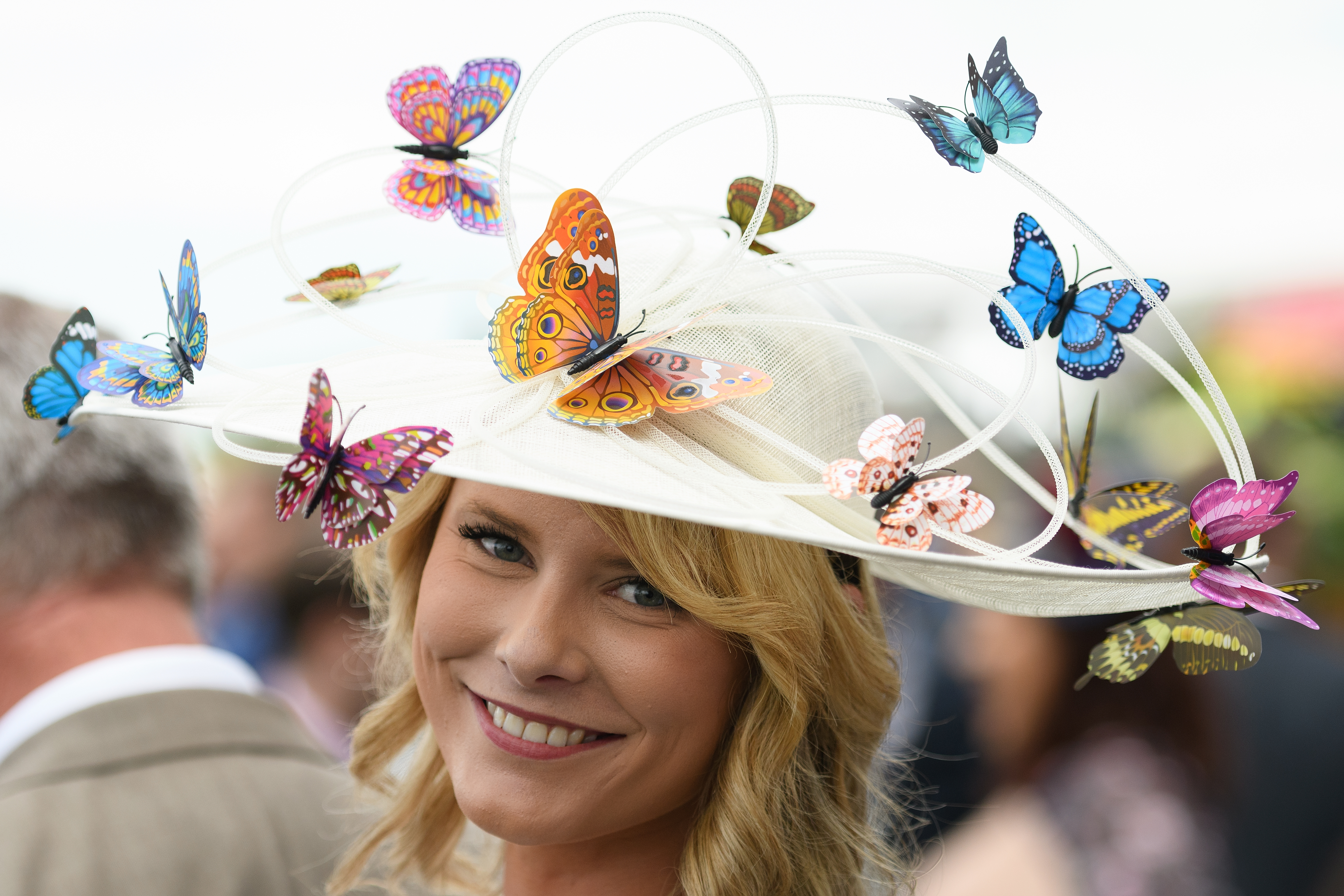 Remember the sparkly butterfly clips from the '90s? This woman somehow wore both the clips and an actual butterfly net, all as part of her fascinator.
If a few butterflies aren't enough for you, consider dozens. But if you go this route, definitely match your feathers to your blazer, like this racegoer.
Can't decide what to wear? Pack a hanger on your head for quick changes. It's like Sex and the City, but royal!
At the Royal Ascot, it's Halloween in July.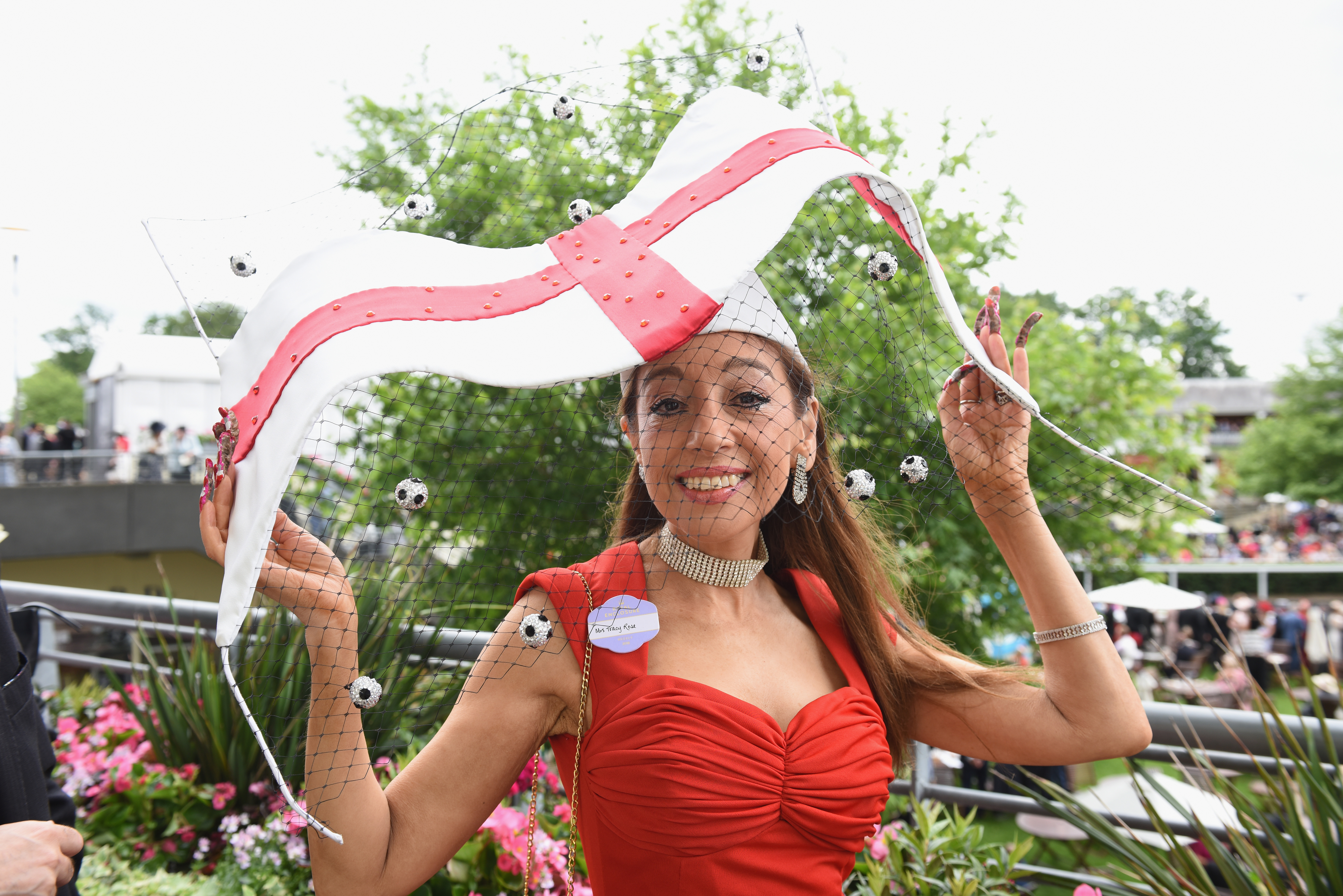 Milliner Tracy Rose liked the elaborate hat she created for this year's Royal Ascot so much that she wore it two days in a row. We can't wait to see what she creates for tomorrow.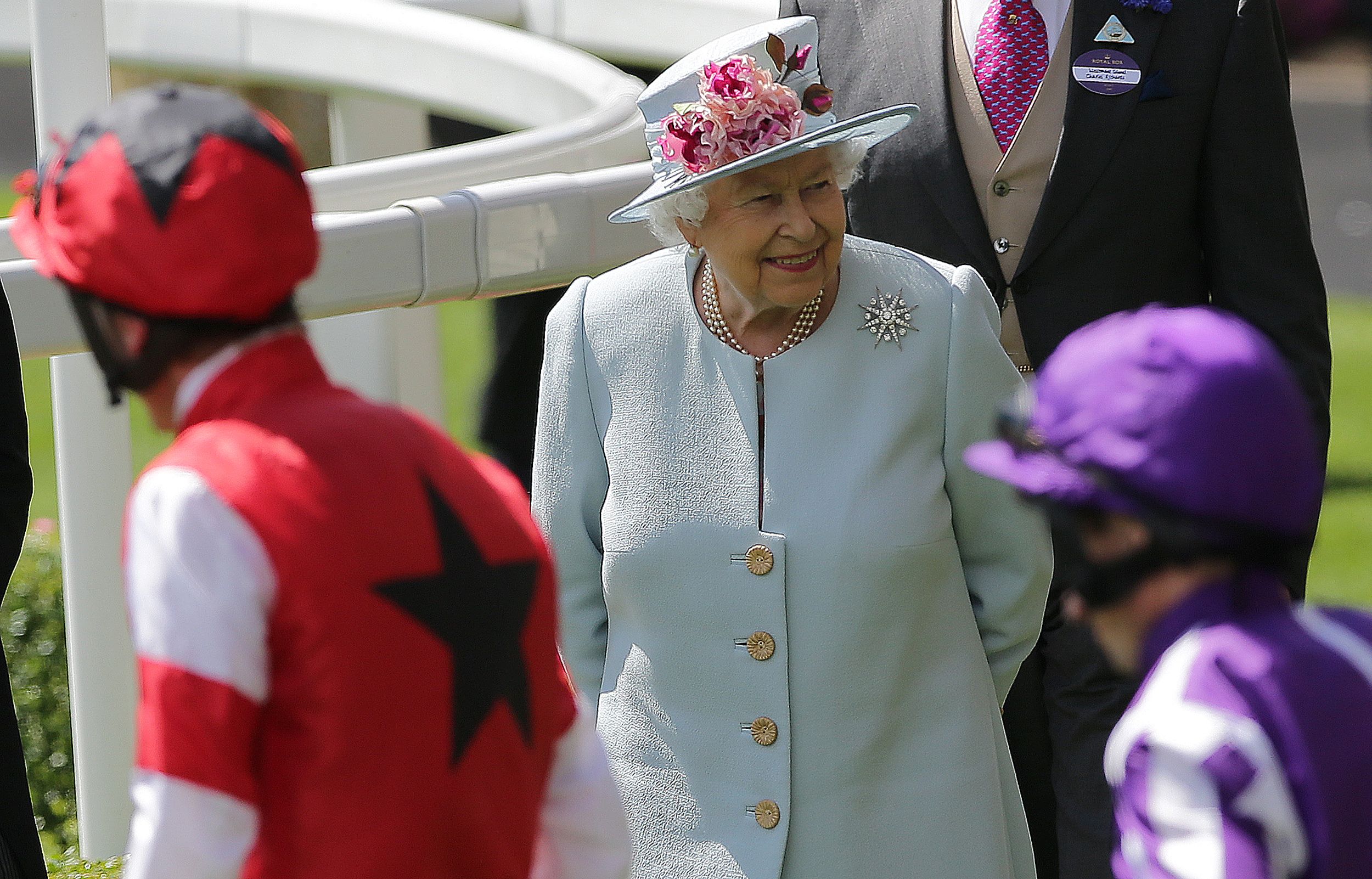 Even Queen Elizabeth dug up her best florals for the horse race, which has been held at the Berkshire course since 1711. She's a fan of the races and can be found beaming all week accordingly. But her smile isn't quite as large as when she had a slumber party with her new granddaughter.
This elegant lady took florals to the next level with her massive bouquet of a hat. Miranda Priestley would not be pleased.
Flower crowns might be over at Coachella, but they're just getting started at the Royal Ascot. We can only hope that next year Queen E will upgrade her floral fascinator. Or, she could always try attending a music festival.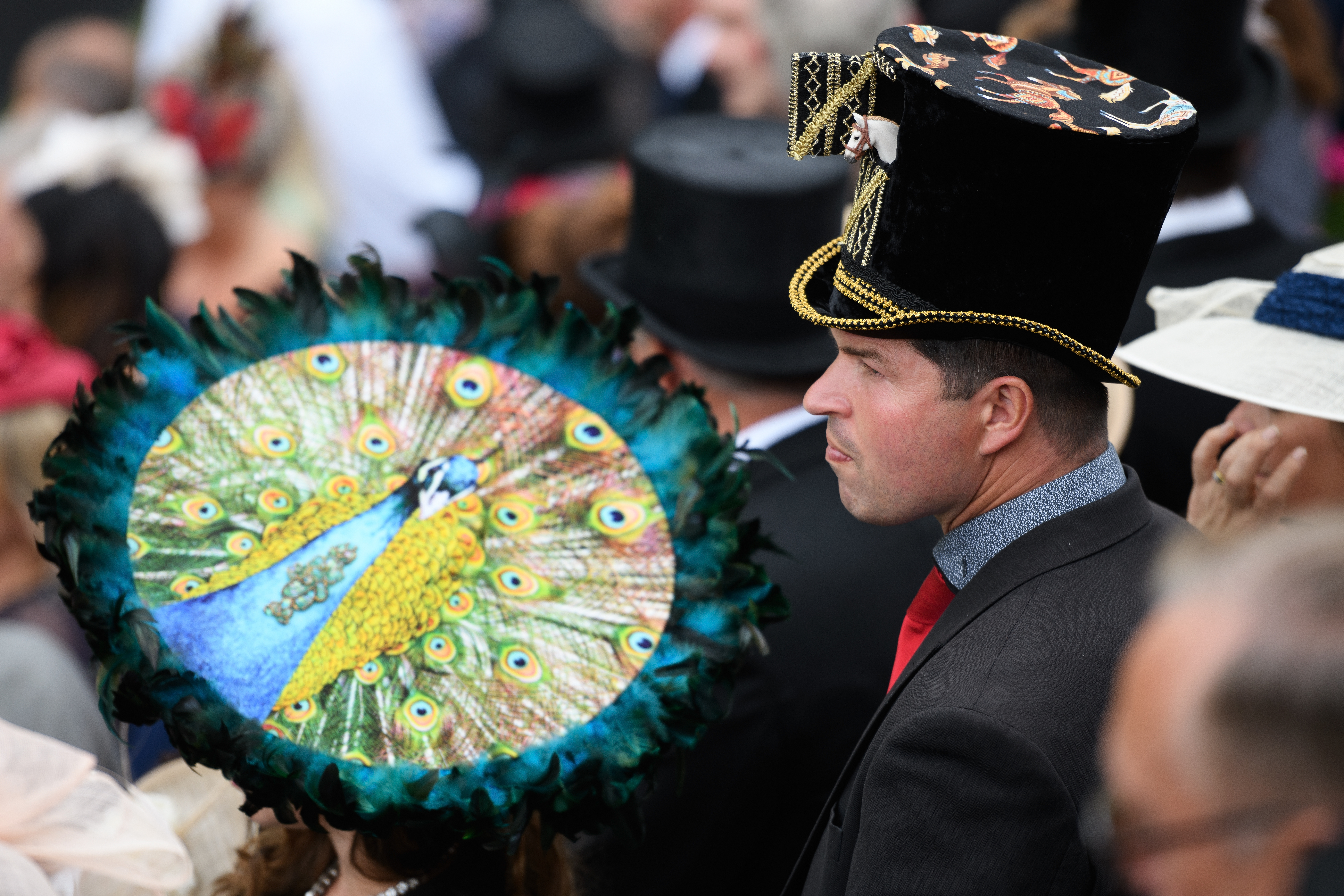 This racegoer fully devoted herself to the event, showing up at the Ascot Racecourse in a peacock hat that make an extremely glamorous graduation cap, a college girl's Halloween costume or a Katy Perry tour ensemble.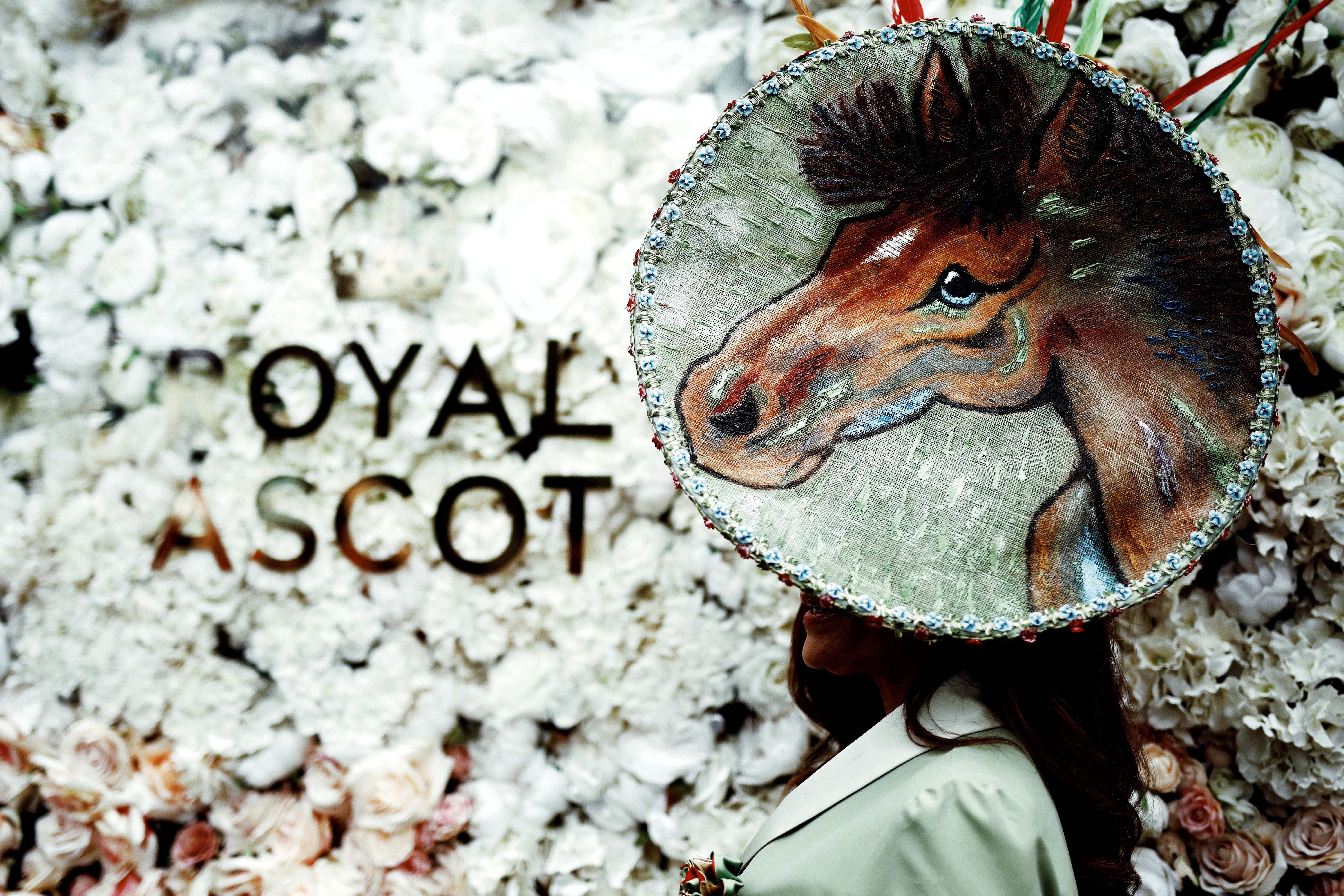 Everyone likes an on-theme moment. And this one is all but dedicated to Queen Elizabeth. The Royal Ascot is said to be her favorite week of the year and she's a devoted horsewoman.