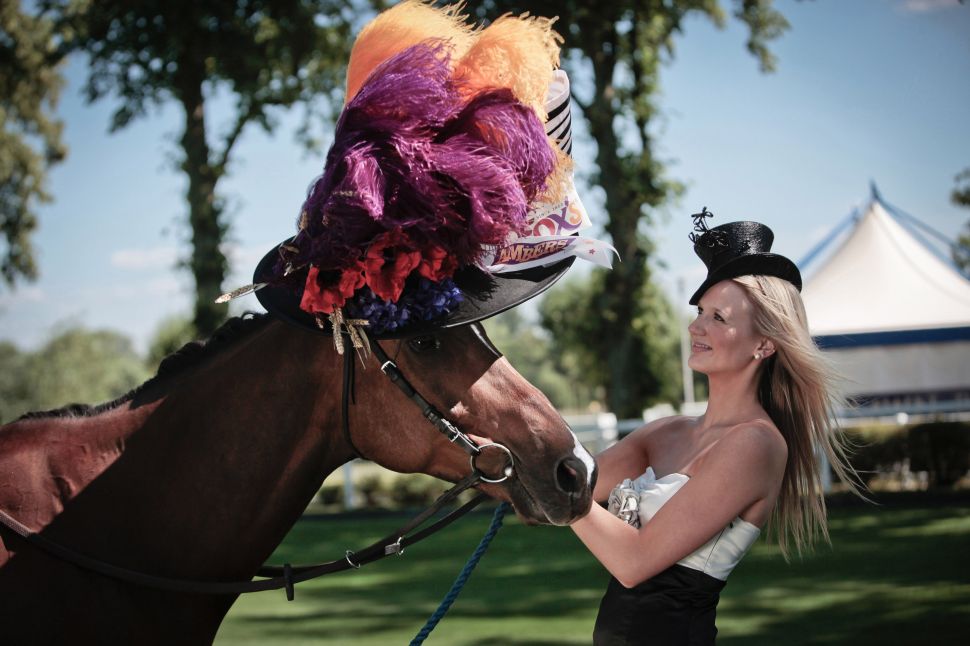 It's a summer Friday, so you're probably plotting what you're going to eat for lunch (not a sad salad), thinking of ways to escape the heat (and not exclusively the Hamptons) and plotting the perfect outfit. If you're heading to the beach, you'll need a hat. And we'd like to present the following options from the Royal Ascot.
The five-day horse race features Queen Elizbeth in her best lime green zoot suit and cameos from celebrities and lesser royals who must adhere to the strict dress code, which Meghan Markle already broke. Women must cover their shoulders and heads, while men wear top hats and tails. The royal family uses this momentous occasion to show off their best headwear—Princess Eugenie premiered a particularly chic chapeau.
Of course, this year's race showcased major standouts, including full-blown '90s butterfly clips and halos of flowers, but the past Royal Ascot races held their own, with racehorses wearing My Fair Lady feathers and ladies holding miniature soccer fields atop their heads.
Behold, a sampling of the most elaborate, intricate and enormous Royal Ascot headpieces. Hopefully, Prince William will also gain a little inspiration and consider procuring one of his own.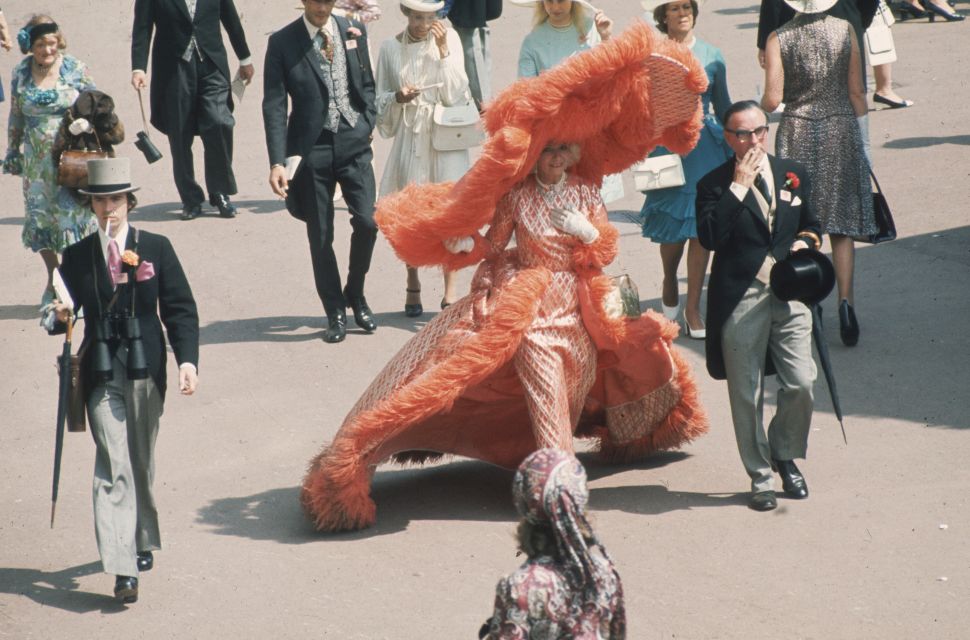 An iconic 1969 look from Gertrude Shilling, who became famous for her yearly hat selection, which racegoers eagerly awaited. In recent years, many of the hats have gotten smaller, but feathers remain always on-trend.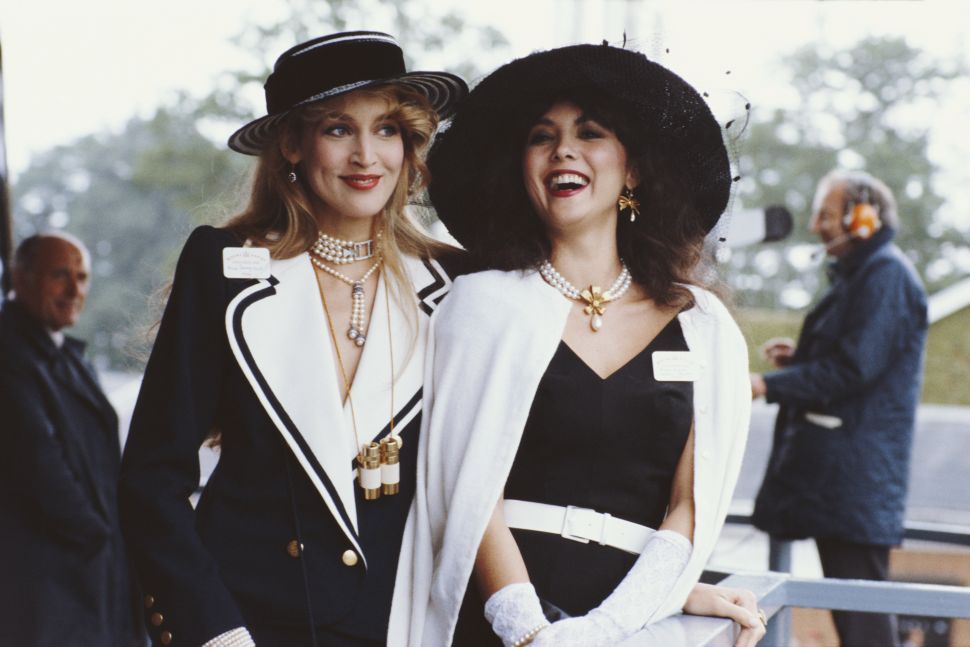 Mick Jagger's ex-wife, Jerry Hall, attending the Royal Ascot with model Marie Helvin in 1982. They opted for an entirely '90s black and white aesthetic. Now, the looks are far more colorful, with plenty of pastel florals.
In 2004, a mini soccer field appeared on the third day of the Royal Ascot. The sports fan paired the small field with a hot pink suit.
It's like spin art if you only used the pink ink.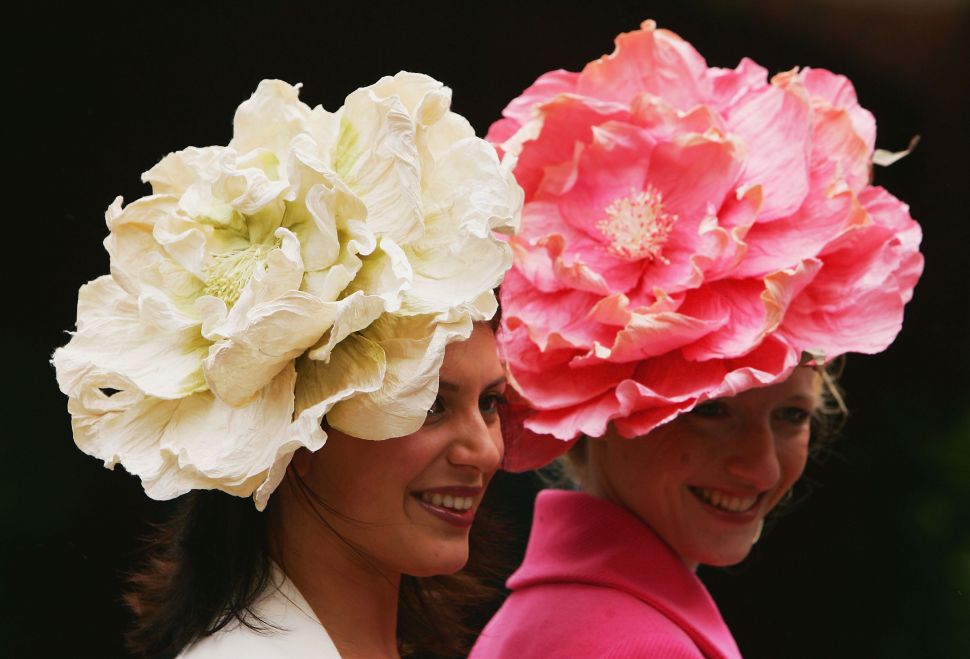 In 2005, the Ladies Day was more floral than ever. Who needs a hat when you can simply place an enormous blossom on your head?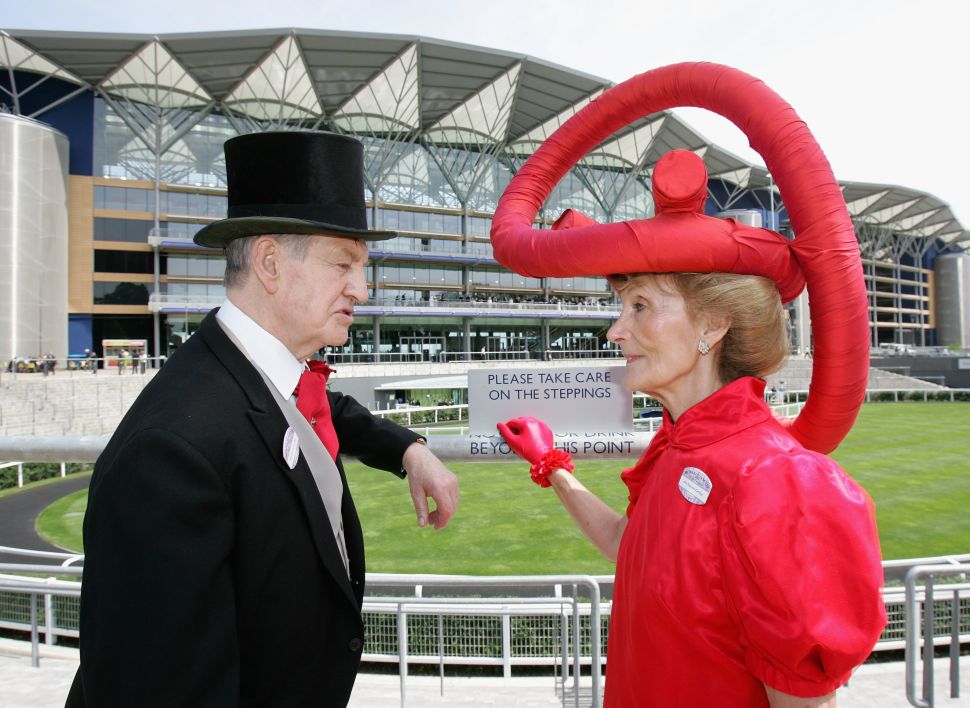 In 2007, this woman wore a hat that looks like a cross between the inflatable dancer tube people found at car dealerships and what happens when someone tents their house for termites.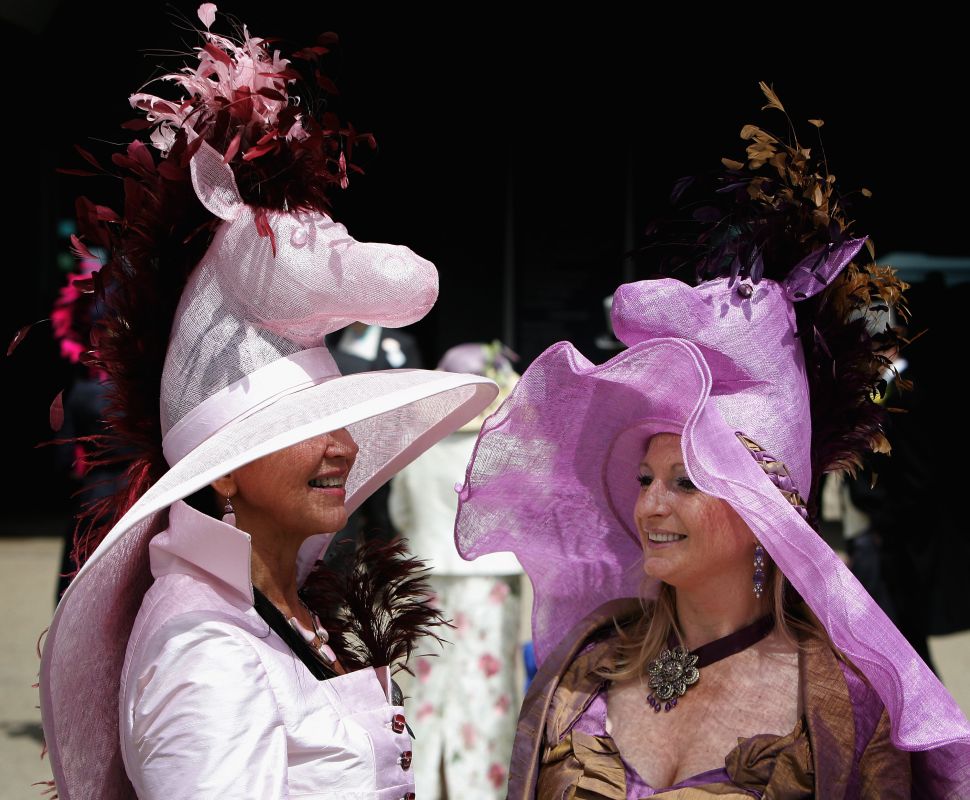 Another iconic 2007 look, courtesy of these horses that look like Cinderella characters. Unfortunately, it's more than likely these ladies weren't able to re-wear these elaborate equestrian creations.
An Alice in Wonderland moment from 2011, which marked the 300th anniversary of the annual event. It has been held at the Berkshire course since 1711.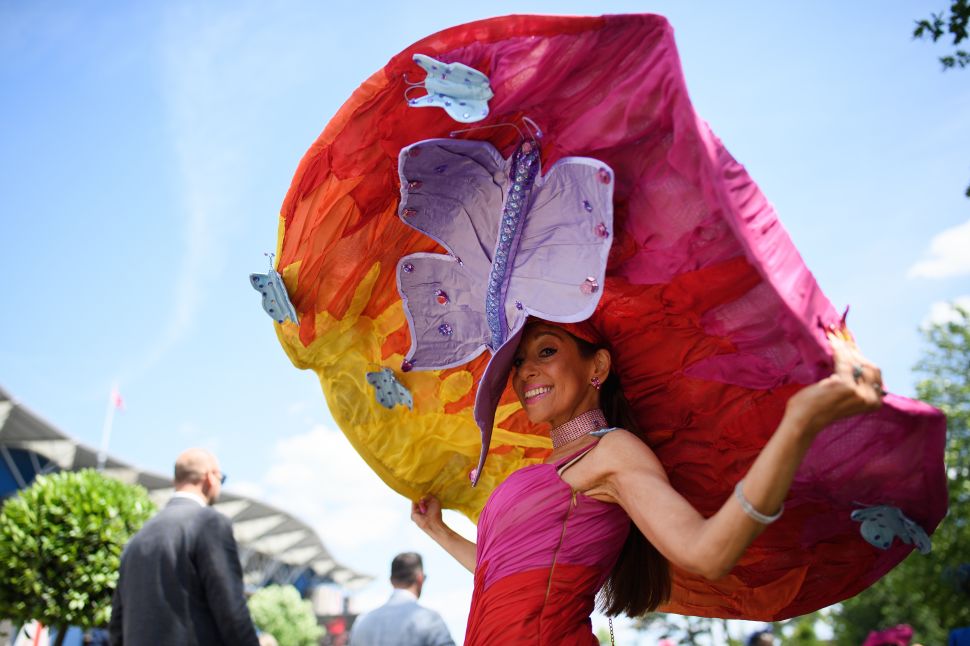 When one butterfly is not enough, you emerge from the chrysalis.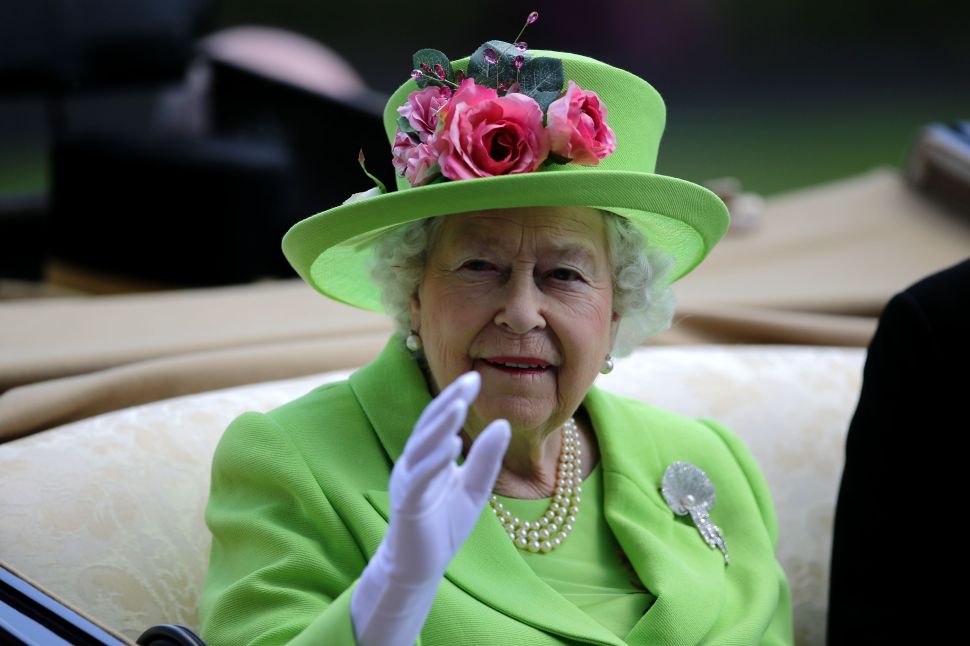 No one loves anything as much as Queen Elizabeth loves lime green. On day four of this year's Royal Ascot, she looked like she was on her way to a Lilly Pulitzer store in Palm Beach, pearls included.