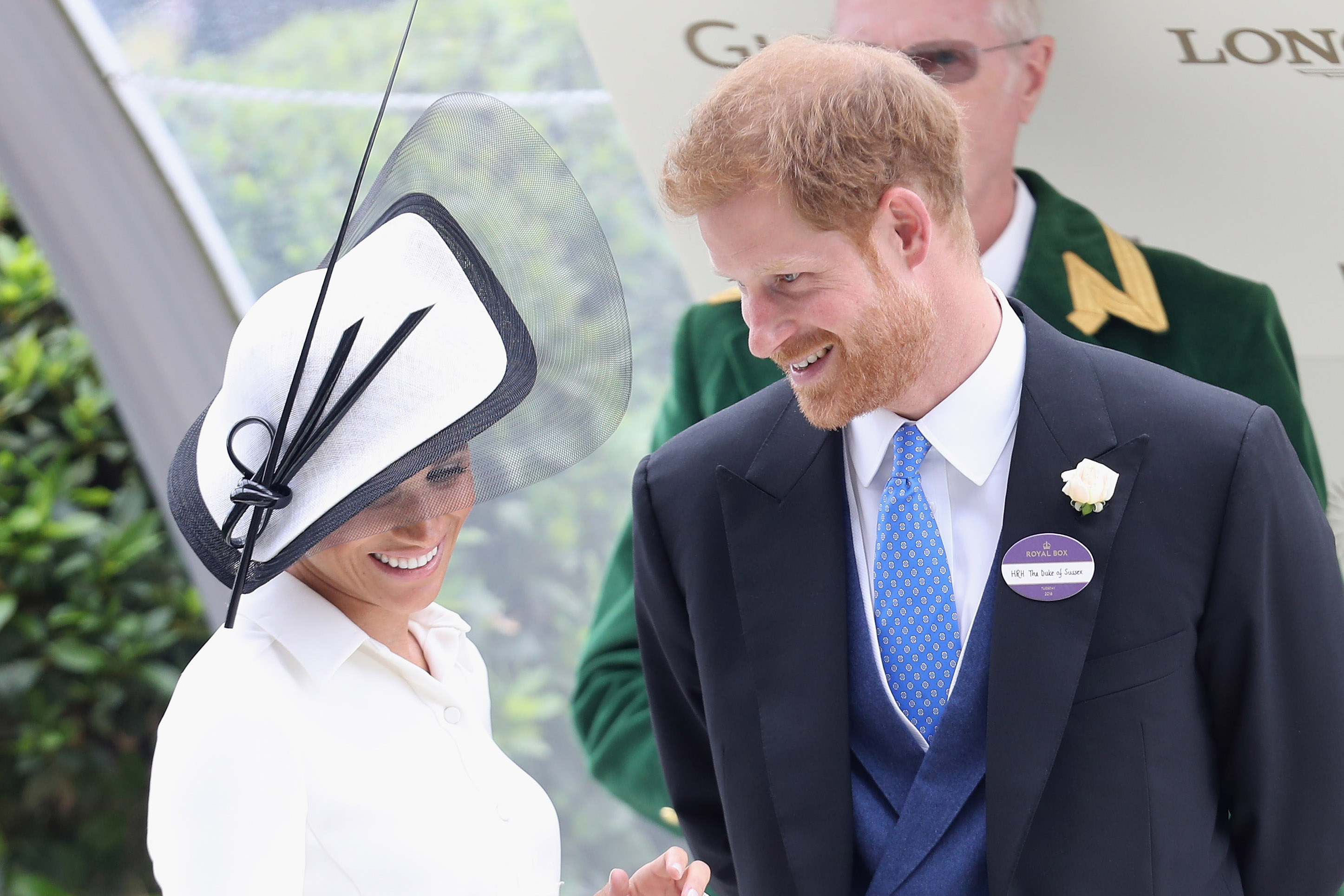 When you marry into the royal family, there are endless etiquette rules to obey.
Meghan Markle must now perfect the Duchess slant, navigate cutlery protocol like her life's a scene from Titanic (minus the sinking ship) and figure out what, exactly, Trooping the Colour entails. Of course, when there are so many rules to follow, she's bound to break a few.
The Duke and Duchess of Sussex celebrated their one-month wedding anniversary at the Royal Ascot, a five-day horse race where there's an extremely strict dress code. Women are expected to cover their shoulders (a rule Markle already broke in style), wear hats and, most importantly, don a name tag pin.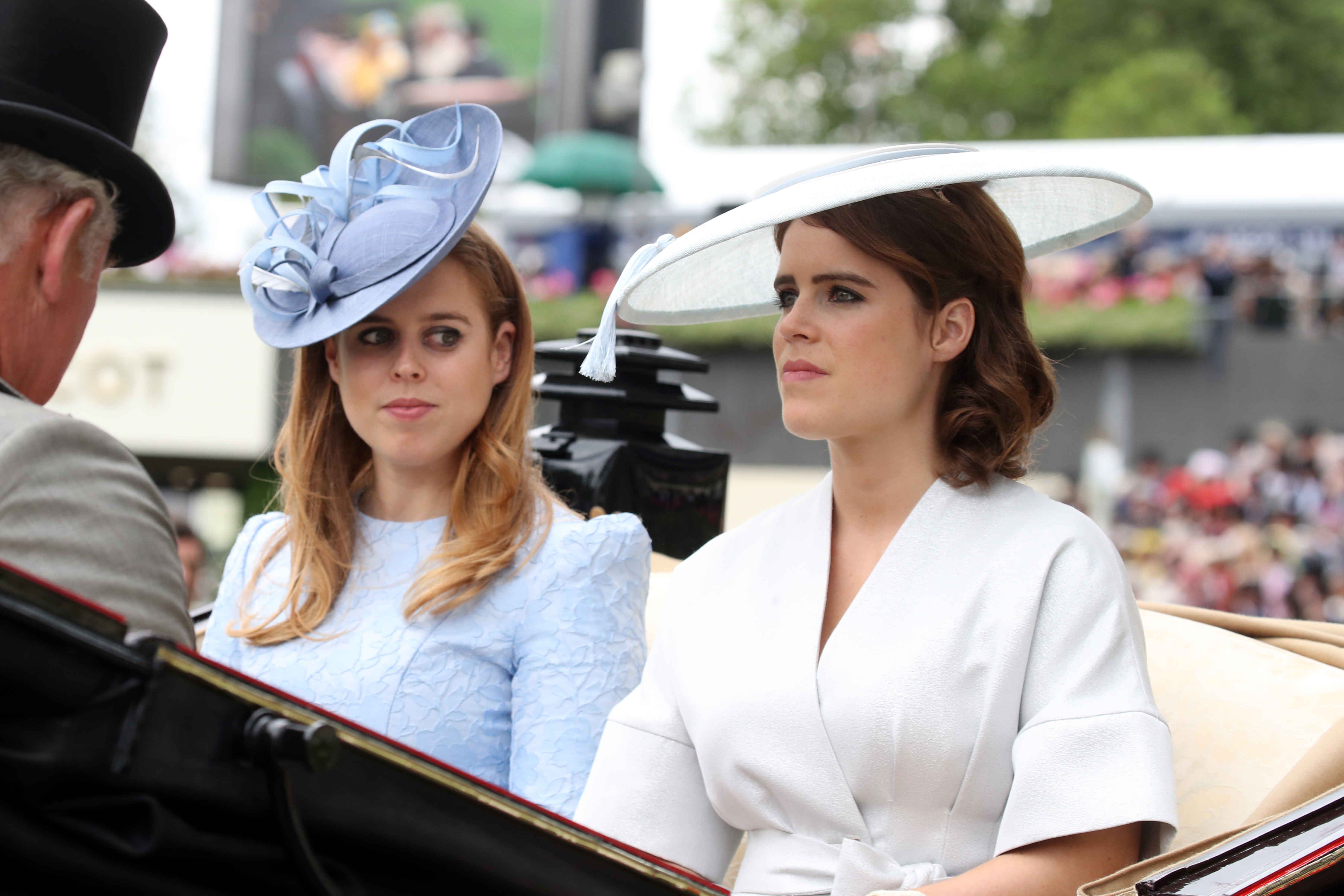 Markle (mostly) adhered to royal protocol, pairing a simple hat (at least, simple for the Royal Ascot, where women wear enormous butterfly bouquets on their heads) with a white Givenchy dress. But it's possible she broke one teeny, tiny command with her ensemble.
The Duchess of Sussex ditched her nametag for the big event, and who can blame her? I went to an event last night and hid my nametag on my handbag since it clashed with my outfit—and I wasn't even wearing Givenchy. Plus, everyone knows Markle's name these days, so she needs no introduction. She did clutch the pin in her hands, in case she needed to identify herself quickly for security reasons.
Markle's husband, Prince Harry, wore his purple and white pin, though, and the Duke and Duchess of Cambridge followed the tradition last year.
But this year, Duchess Camilla, Princess Anne, Princess Beatrice and Princess Eugenie all opted out, as royal etiquette rules are different based on the type of event and the level of royalty attending. The younger royals take their cue from Queen Elizabeth, and this year, in a shocking turn of events, she didn't wear her name tag.
Next year, perhaps all of the ladies will match their ensembles (including their fascinators), to the name tags, which are seemingly the event's most important accessory…just don't tell the hatmakers.