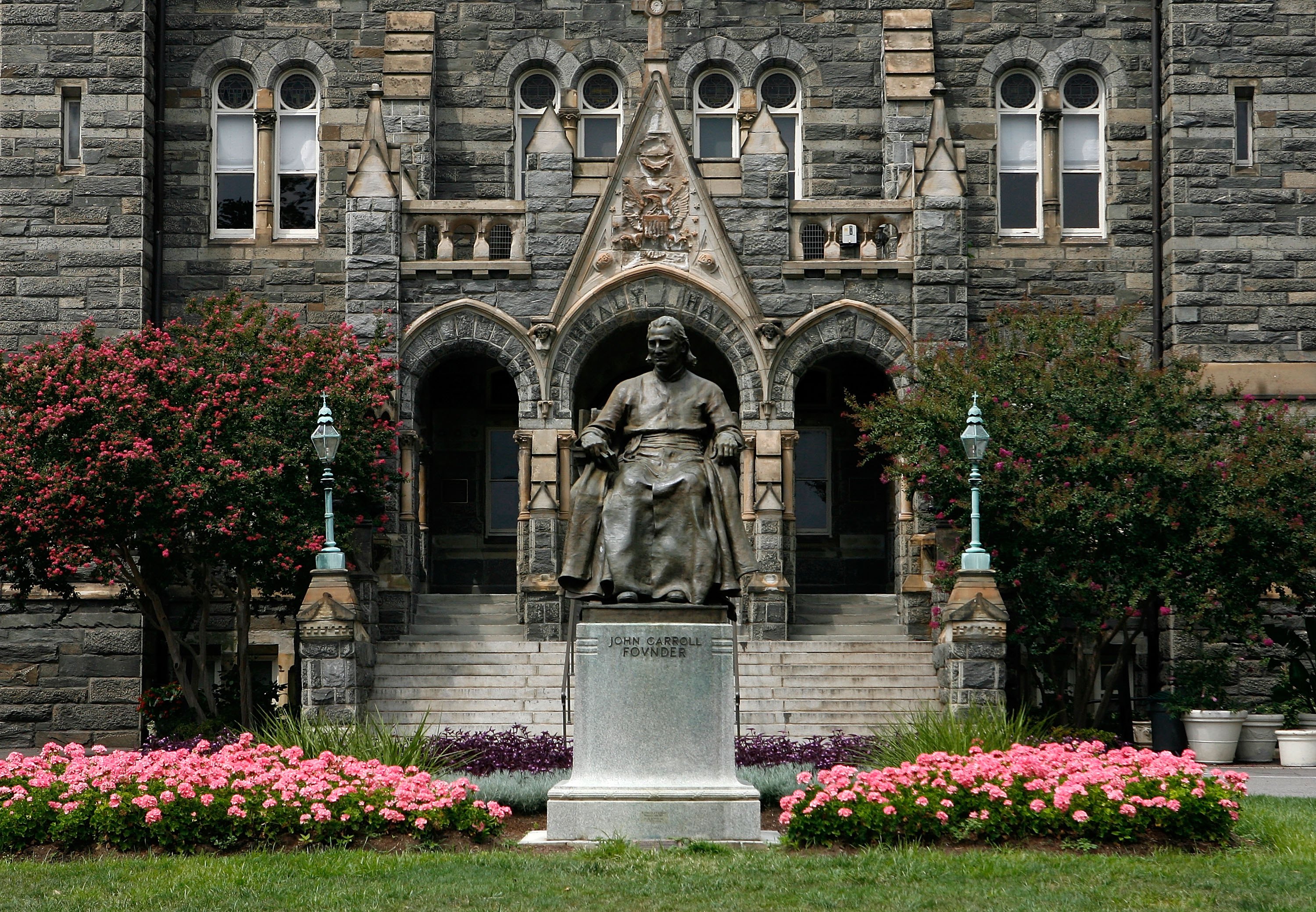 Where do royals go to college stateside? The most familiar universities they choose are all abroad, including St Andrews (where Prince William famously met a then-Kate Middleton) and of course, Cambridge, which King Edward VII, George VI, Prince Charles and Prince Edward all attended.
But some royals venture far from their roots and head straight to America. If you're hoping to bag attend college with a prince (or princess), these are the colleges to know (and enroll in immediately, just in case).
Georgetown University
Spanish Crown Prince Felipe spoke at his alma mater in 2006.
Georgetown University has become somewhat of a Greek tradition. The Crown Prince of Greece, Pavlos, attended Georgetown in the early '90s and roomed with his cousin, Felipe, Prince of Asturias. His younger brother, Prince Philippos of Greece and Denmark, graduated from Georgetown in 2008. The Greek Georgetown tradition continues today, with Talita von Furstenberg and her cousin, Prince Constantine Alexios of Greece, both currently enrolled.
Princess Iman bint Abdullah of Jordan is also a Georgetown student (and young socialite to watch). The royals could link up with Tiffany Trump and form a Georgetown squad.
Yale University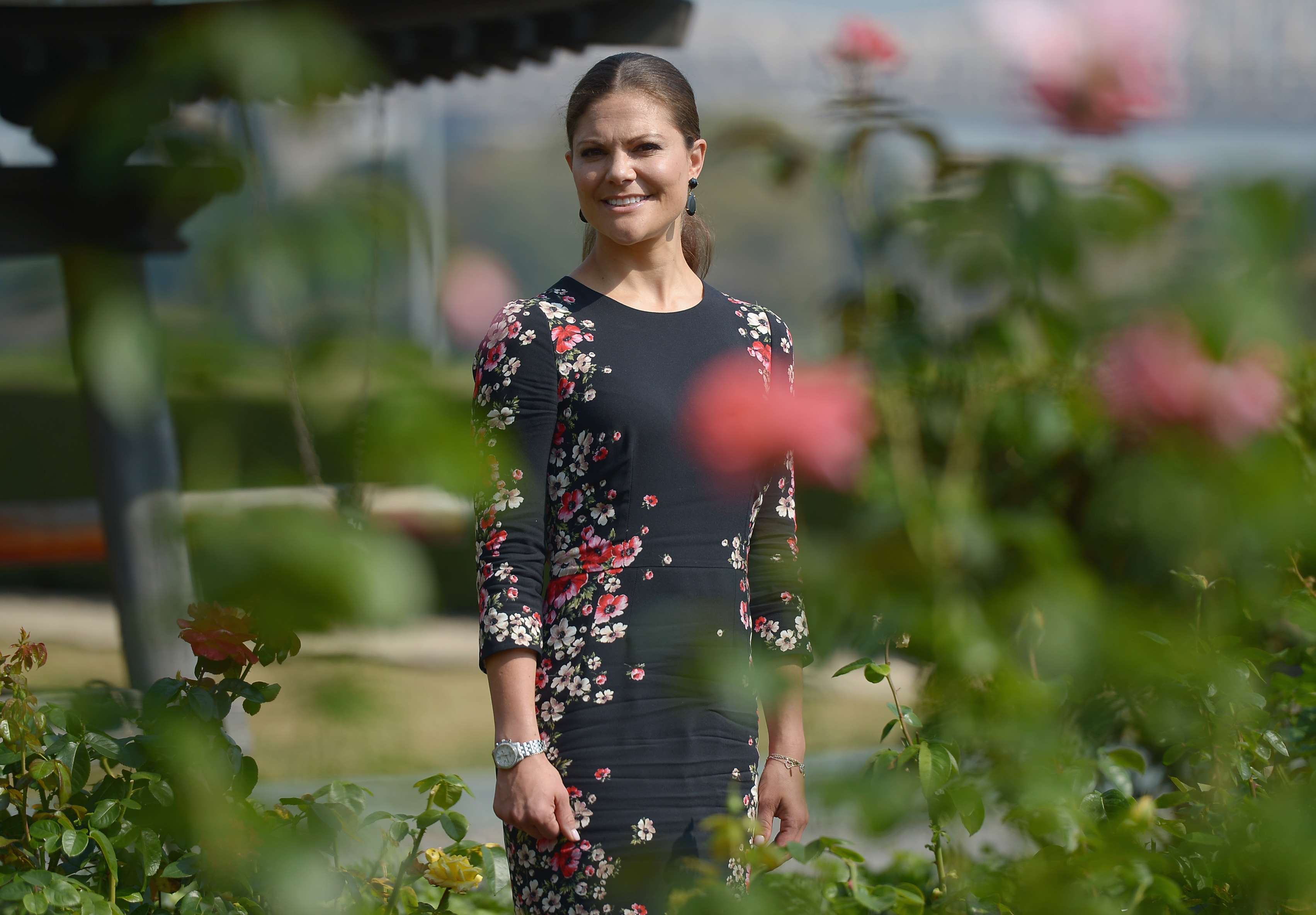 Crown Princess Victoria enrolled at Yale University in 1998, studying there for five semesters. During her time in America, she also interned at the UN in New York and the Swedish Embassy in Washington, DC.
Franciscan University of Steubenville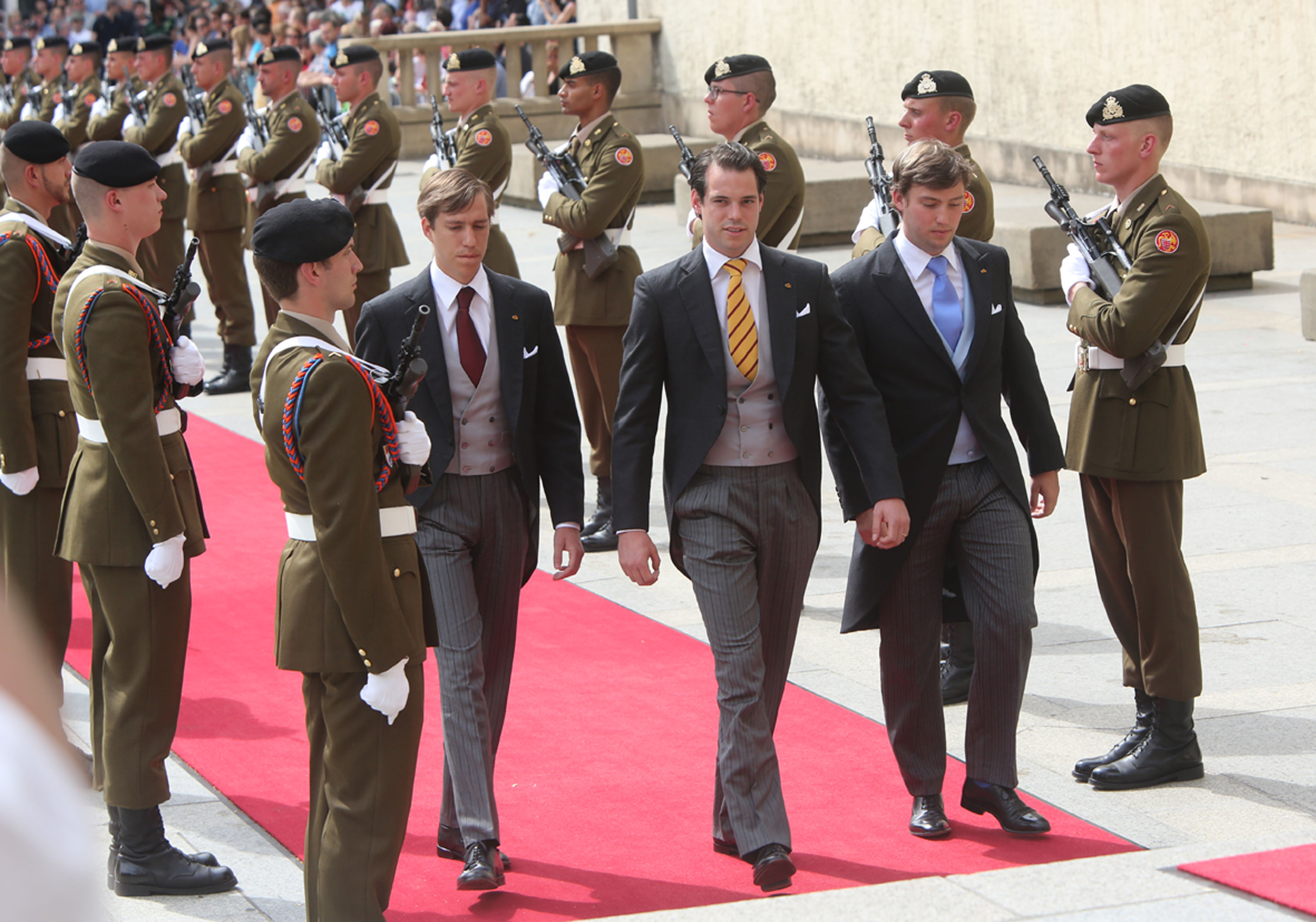 Prince Sebastien of Luxembourg graduated from the Catholic Ohio school in 2015. After graduation, he went to the royal military academy in Sandhurst, where Prince William and Prince Harry also attended. He and his brother, Prince Louis of Luxembourg, are both single…so the Ohio university has that to recommend it.
Brown University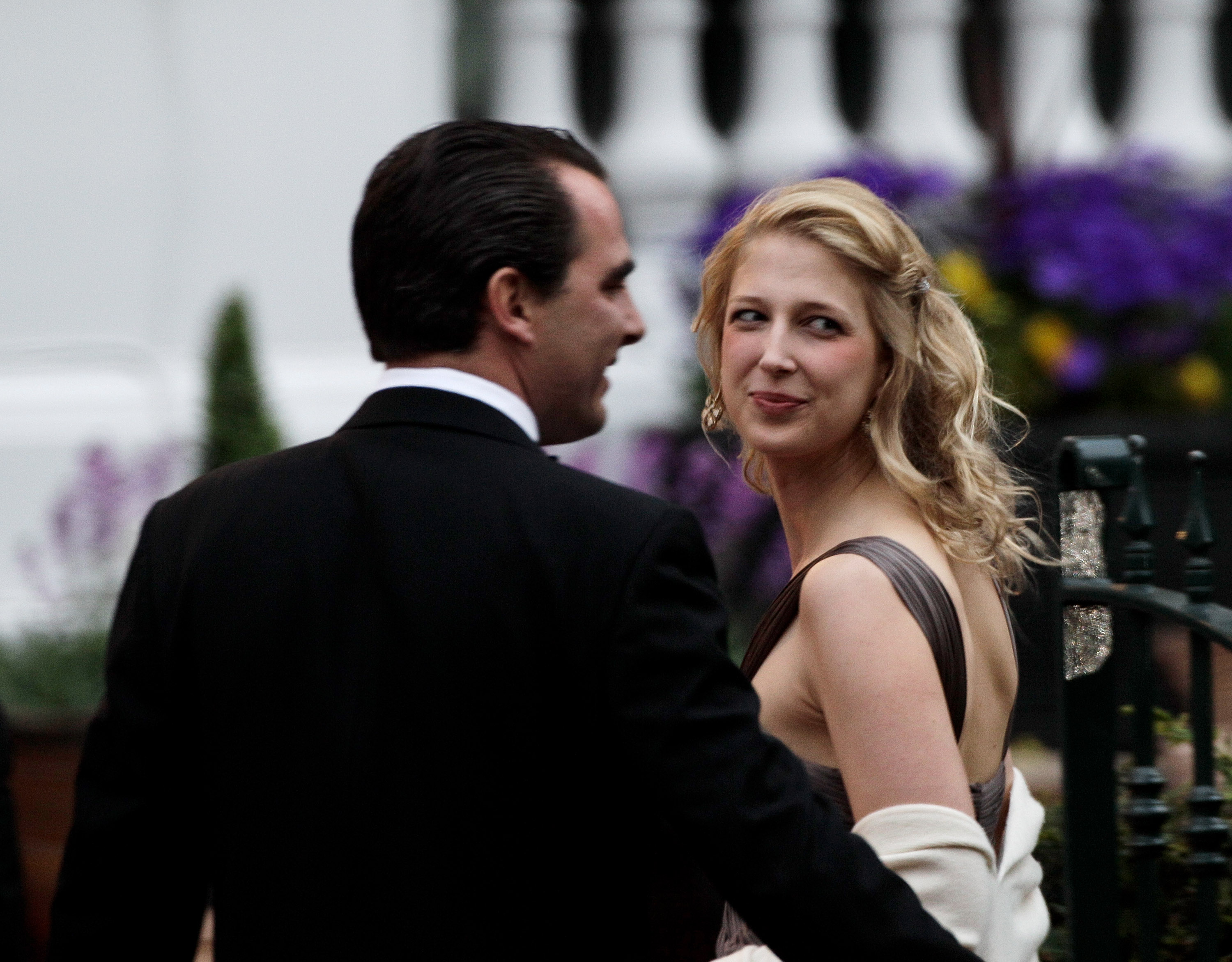 Prince Michael of Kent's daughter, Lady Gabriella Windsor, graduated from Brown in 2004. If her name sounds familiar, it's most likely because her ex-boyfriend recently revealed exactly what it was like dating her. Prince Nikolaos of Greece and Denmark skipped out on the family tradition of Georgetown and attended Brown, instead, graduating in 1993. His little sister, Princess Theodora of Greece and Denmark, transferred from Northeastern University to Brown, graduating in 2006.
Western Carolina University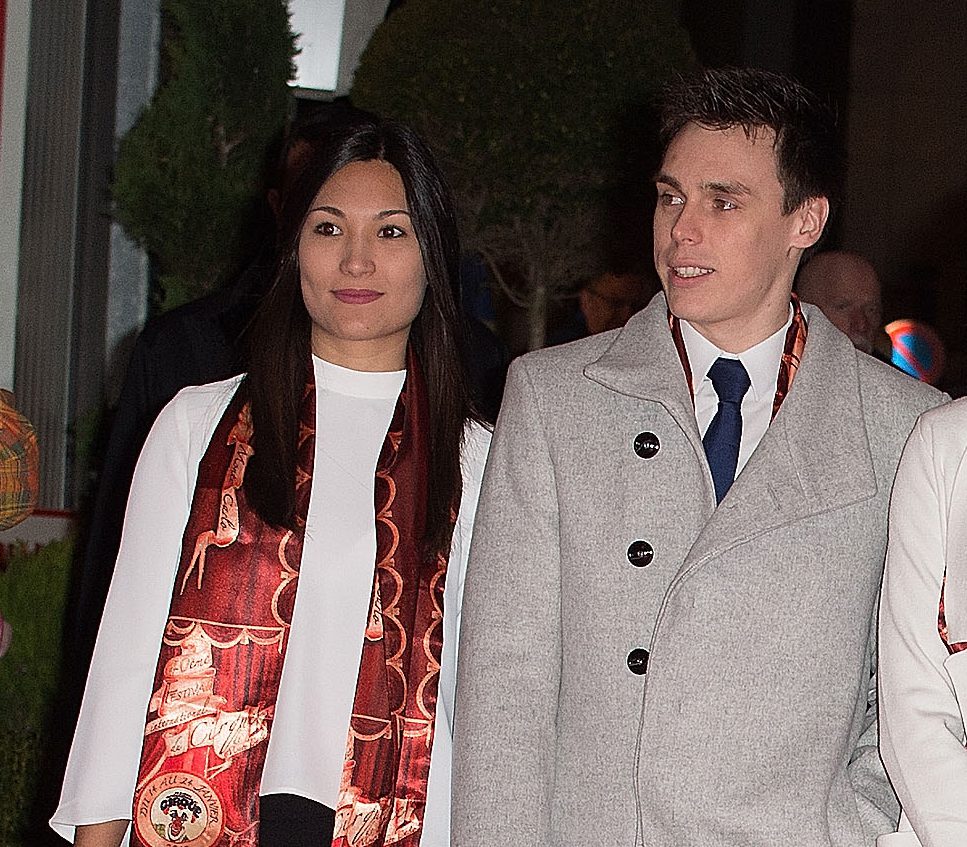 Monaco royal Louis Ducruet met his fiancée, Marie Hoa Chevallier, at Western Carolina University, a public school in Cullowhee, North Carolina. The Monagesque royal (and Grace Kelly's grandson) received his Bachelor's in Sports Management and made the Dean's list in the fall of 2014. It's not exactly an Ivy League school, but it does offer potential romantic encounters with royalty.