The annual Trooping the Colour royal family moment on the Buckingham Palace balcony has given us countless gems. There's Prince George getting shushed by his Queen Elizabeth's great-granddaughter Savannah Phillips (and giving us memes galore in the process), Princess Charlotte taking a minor tumble and Kate Middleton saving the day, and Prince Harry explaining the proper etiquette to the newly titled Meghan Markle. Throw it back a few years and never forget when Prince William was scolded by the Queen.
Trooping the Colour is a historic tradition, and it's actually the second of the monarch's celebrations. Queen Elizabeth gets two days; her actual birthday is in April, but because she is royalty and also bad U.K. weather she gets an official birthday in the summer, too.
Alas, this year's festivities might have to hold you over for a little while, due to the much-discussed, decade-long renovations at Buckingham Palace. The reported £369 million refurbishments will be completed on a wing-by-wing basis, and the first area set to undergo refurbishments is the East Wing. While the balcony itself won't be receiving any updates, the Centre Room (from where it is reached) may not be accessible in June 2019.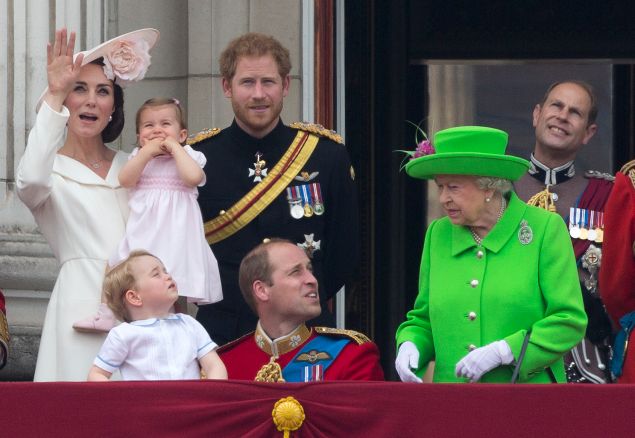 We're still holding out hope that no one will rain on Queen Elizabeth's birthday parade, as a senior palace official apparently told Daily Mail that they're hoping it won't prevent the whole fam from their Trooping the Colour moment, but "It will be assessed. It needs to be safe." Don't panic just yet, as there will be more info in the fall, as a separate aide said "the expectation is that it will be very much business as usual," as the internal work won't impact the exterior.
The Queen is reportedly not especially fond of the 775-room palace, and spends just one-third of her working year there. But the building needs some serious help, as there are issues with the front façade, leaking water pipes and rainwater and old wiring. That sounds like a bit of external work to us, but we'll see. 
The Yellow Drawing Room and several bedrooms will also be inaccessible, and Prince Andrew's apartment within the palace will be a casualty of the remodel. Perhaps he can crash with his daughter, Princess Eugenie, at her new Kensington Palace cottage.
Over 10,000 pieces of artwork are expected to be removed by April next year, in addition to antiques and tapestries. We wonder if it'll include Queen Elizabeth's family mementos like her framed photos of Prince Harry and his Teen Choice Award-nominee wife.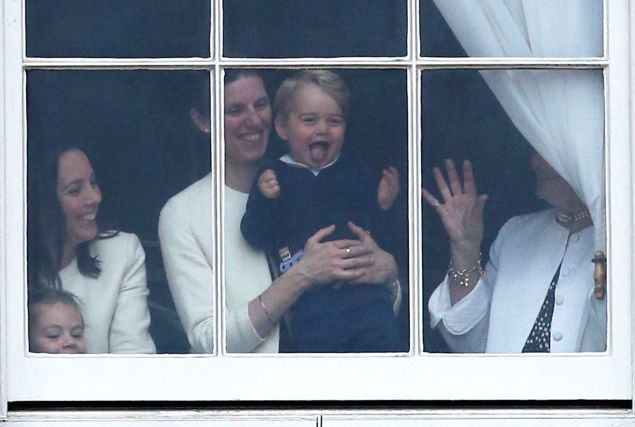 The Duke and Duchess of Sussex are also dealing with renovations, as they're believed to be moving into a truly palatial apartment within Kensington Palace, after it's been updated a bit. But they won't be quite as inconvenienced, as they're living in Nottingham Cottage. They haven't gotten that getaway at Sandringham just yet, like the Duke and Duchess of Cambridge, but their new Cotswolds country home next to Victoria and David Beckham will have to do.