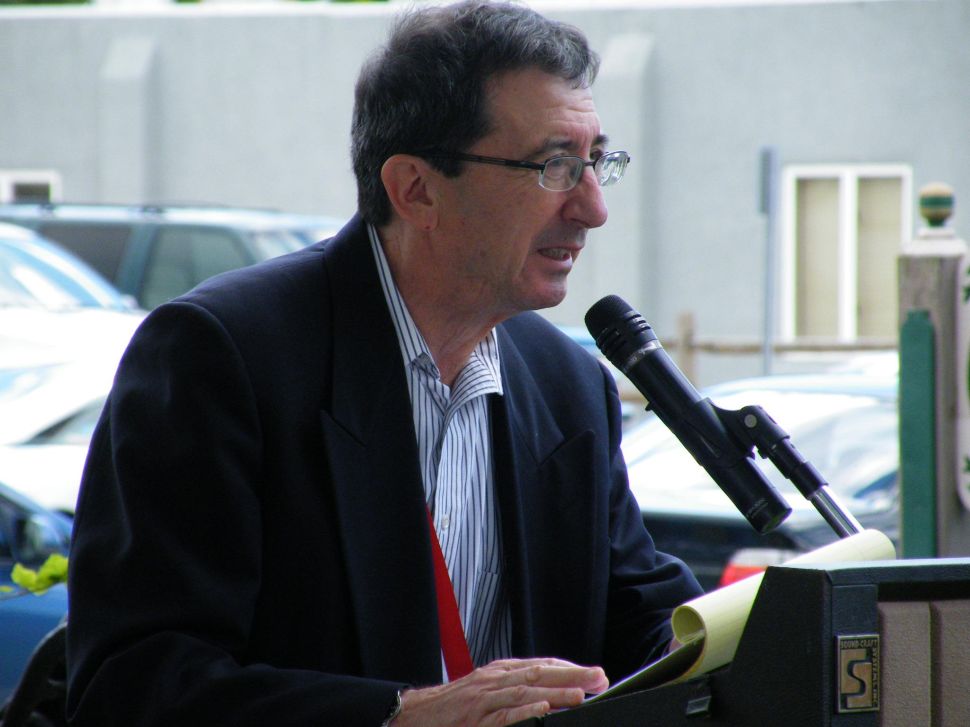 Seth Grossman, the Republican nominee for Congress in New Jersey's 2nd District, called the idea of diversity "a bunch of crap and un-American" during a campaign event earlier this year.
A two-minute video surfaced on Monday showing Grossman describing diversity as "an excuse by Democrats, communists and socialists, basically, to say that we're not all created equal."
"That some people, if somebody is lesser qualified, they will get a job anyway, or they'll get into college anyway, because of the tribe that they're with, what group, what box they fit into," he said in the video. "Woman, African-American, Hispanic—they're chopping us up in these different pieces and getting us fighting against each other instead of spending our time saying everybody should be judged by their own talent, their worth, their savings and consequences."
The video—released by a Democrat super PAC called American Bridge 21st Century and first reported on by The Philadelphia Inquirer—went viral on Monday, nearly a week after Grossman won the GOP primary election in a stunning upset.
Reached by phone on Tuesday, Grossman told Observer that "if I had to do it over again, I would have made it clear I'm not against diversity."
"I love the great diversity of America, but I detest diversity as a political agenda, where you're rewarded for being different as opposed to being better," he said.
He said the video came from a candidates' forum in which he was asked a "question designed to provoke" by the "Democrat gotcha team."
"It was supposed to be a kill shot. It was cleverly designed to knock me out of the race. But I'm still standing," Grossman said.
A former Atlantic City councilman and former Atlantic County freeholder, Grossman is facing state Sen. Jeff Van Drew, a conservative Democrat who is considered the favorite to win the House seat this November for the sprawling South Jersey district.
"As a strong supporter of diversity and inclusion, Senator Van Drew is quite disappointed with Seth Grossman's comments and feels diversity plays a large role in our success as a nation," Michael Muller, chief strategist for the Van Drew campaign, said in a statement. "Senator Van Drew wants to be a congressman that embraces our diversity because that has been the foundation of America's success for generations as a land of opportunity."
Later in the video, Grossman suggested Kim Guadagno, the former Republican candidate for governor, was only nominated because she's a woman. He said stricter enforcement of immigration laws should appeal to African-Americans. And he said America was great when women did not need to work.
"When we talk about women saying, 'Well, we need special care for child care. We need this credit and that credit.' Say, wait a minute, when America was great, one parent alone earned more than enough money to comfortably support a family," he said in the video. "That's what happened before we chopped Americans into these different boxes and saying 'I'm entitled to something because I'm part of this group.'"
The retirement of Rep. Frank LoBiondo has reshaped the political dynamics of the 2nd District. Republicans have held the seat for 24 years, but the district is likely to flip to Democrats, according to the Cook Political Report, a Washington-based publication that tracks House races.