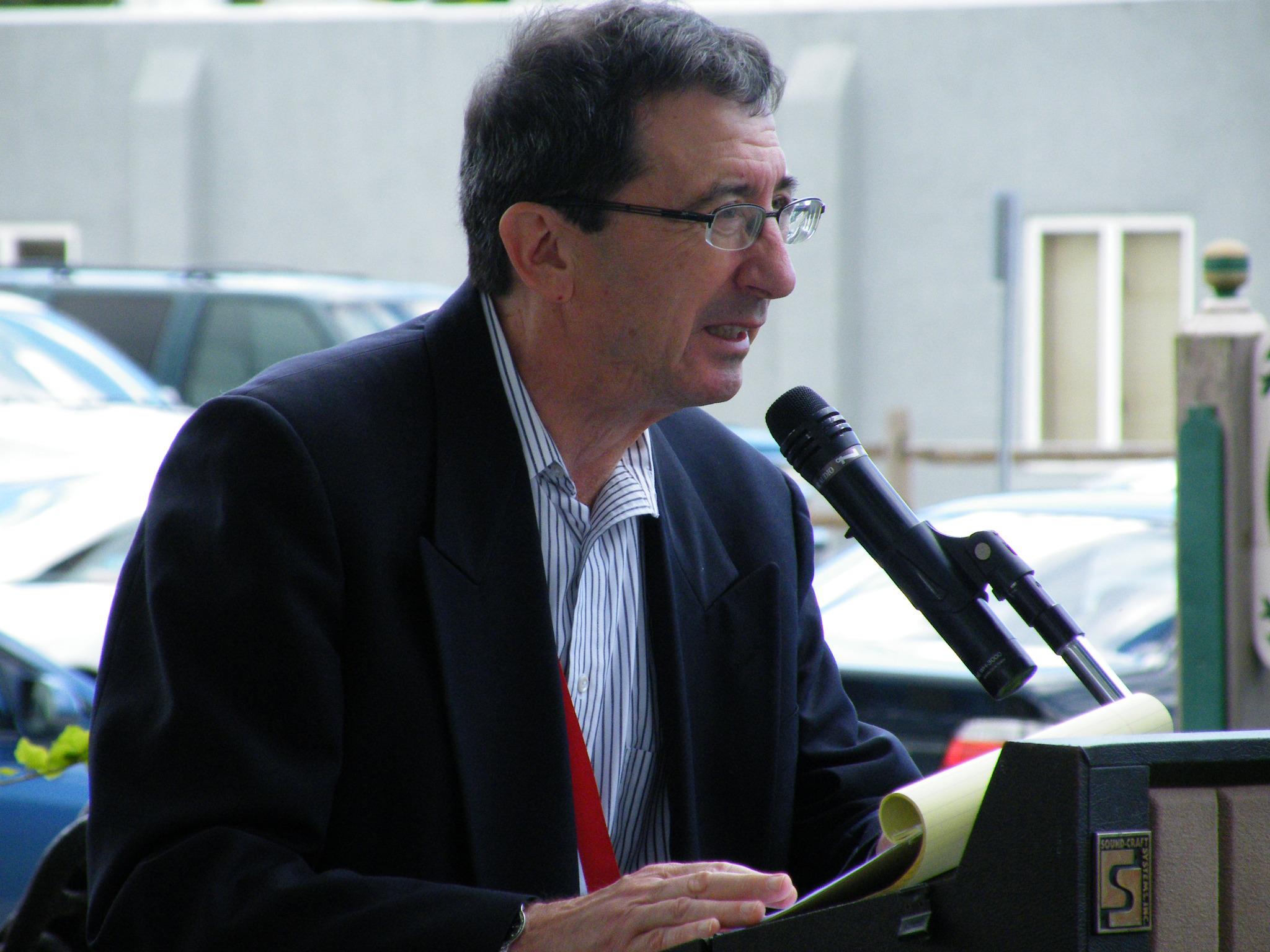 In a stunning upset, Seth Grossman won the Republican nomination for Congress in New Jersey's 2nd district on Tuesday night, emerging from a crowded primary race to replace retiring Rep. Frank LoBiondo.
Grossman, a former Atlantic County freeholder and Atlantic City councilman, received 40 percent of the vote as of 10:30 p.m., according to The New York Times. 
Hirsh Singh, a South Jersey engineer who was the perceived frontrunner of the race, had nearly 31 percent. Former Assemblyman Sam Fiocchi followed with 22 percent of the vote, while former FBI agent Robert Turkavage had 7 percent.
Grossman will face Democratic nominee Jeff Van Drew, a conservative-leaning state senator from Cape May, in the Nov. 6 general election.
The retirement of LoBiondo, a fixture of New Jersey politics for more than three decades, reshaped the political dynamics in the sprawling South Jersey district. Although Republicans have held the 2nd district seat for the last 24 years, Van Drew is considered the favorite to flip the district for Democrats.
While Democratic Party leaders quickly coalesced around Van Drew, Republicans struggled to recruit candidates to replace LoBiondo. The National Republican Congressional Committee Chairman Steve Stivers called the district a "recruiting hole," then walked the comment back after meeting Hirsh Singh in Washington, D.C.
Grossman did not have the endorsement of any of the district's county parties and only raised $22,500 for his campaign, according to the Federal Election Commission. By comparison, Singh had the backing of the Atlantic, Burlington, Camden and Ocean County GOP committees. He raised roughly $126,600.
A staunch conservative, Grossman embraced President Trump and included the phrase "Support Trump" on his campaign lawn signs.
He was elected to Atlantic City council in 1986 and to the Atlantic County freeholder board in 1988. He lost against former Gov. Chris Christie in the 2013 gubernatorial primary. More recently, he founded a group called Liberty and Prosperity, which sued the state of New Jersey in 2017 over its handling of Atlantic City's finances.
The 2nd district currently leans Democrat, according to Cook Political Report, a Washington-based publication that tracks congressional races.