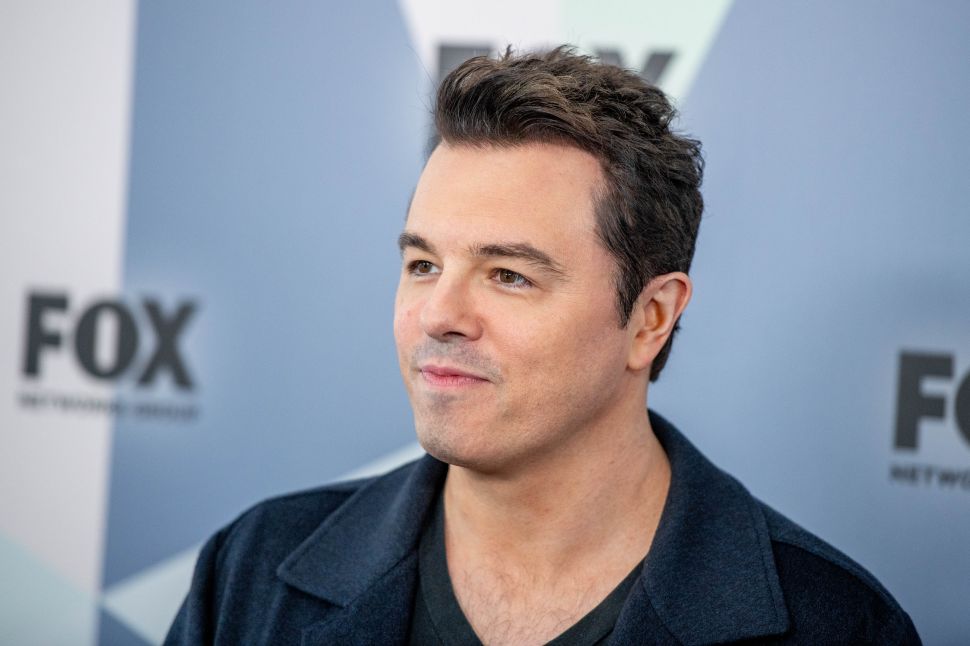 Following Fox News host Tucker Carlson's comments that viewers should not trust any other news outlets besides Fox News, Family Guy creator Seth MacFarlane is donating $2.5 million to NPR.
Per Deadline, MacFarlane is giving NPR $2 million and Los Angeles' NPR membership station, KPCC, $500,000.
Last Thursday, Carlson said on his show, "If you're looking to understand what's actually happening in this country, always assume the opposite of whatever they're telling you on the big news stations."
MacFarlane's donation comes after the funny man animator and The Orville creator took to Twitter over the weekend to denounce Carlson and Fox News.
MacFarlane's donation is meant to support NPR's Collaborative Journalism Network, which was developed to "better connect NPR's almost 1,800 journalists embedded around the world by linking newsrooms within geographical regions to better share resources, cover breaking news more efficiently, collaborate on overall coverage and ramp up investigative reporting, hire and deploy more beat reporters and elevate local and regional stories to the national level."
An NPR spokesperson expressed the company's appreciation for MacFarlane's donation in a statement to Deadline.
"We are deeply appreciative of the generous gift from Seth MacFarlane, which will go to supporting local news coverage, allowing NPR and member stations to continue working together to tell the story of the whole country from everywhere in the country," the spokesperson said.
Bill Davis, president and CEO of Southern California Public Radio, added: "We are deeply moved by Seth's generous contribution to Southern California Public Radio, KPCC and NPR. It is this local/national partnership that is the heart of our shared public service mission, and we are committed to more fully realizing that mission thanks to this gift and his challenge for others to join us."
MacFarlane isn't the only notable Fox employee to call out their employer. Modern Family showrunner Steve Levitan said he won't renew his deal with 20th TV over its Fox News ties following a controversial statement by Fox star Laura Ingraham. He later released a statement through his agent Jay Sures, clarifying that he would "take some time" to decide whether or not to stay.
Fox News finished 2017 as the most-watched basic cable network for the second consecutive year. The network led all other competitors in primetime and total day viewers for the year, per Nielsen's measurements. It finished the first quarter of 2018 as the most-watched network and is on pace to do so again in Q2.