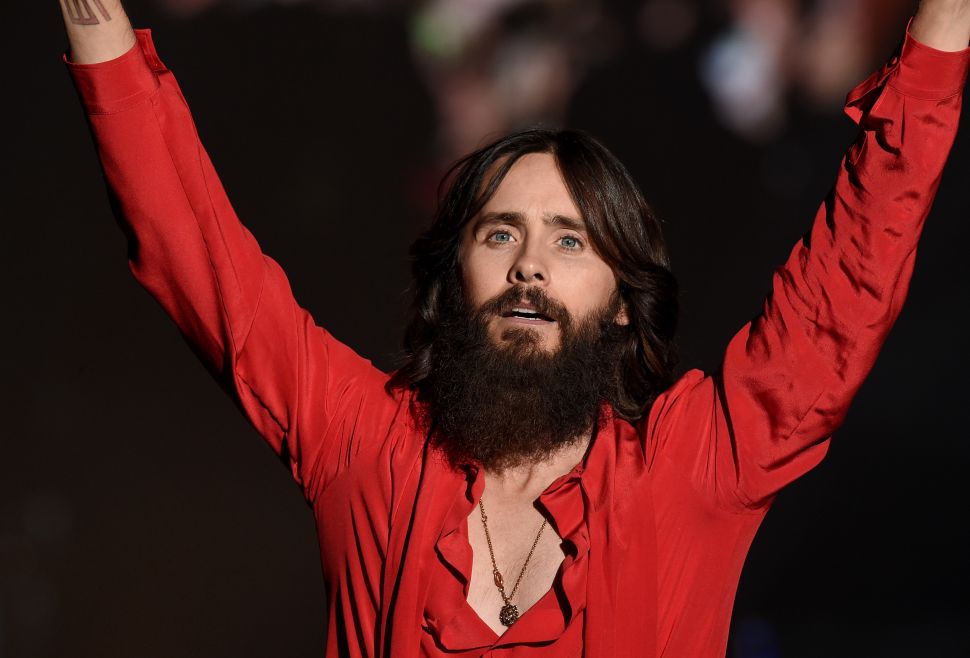 When will movie studios learn not to put the cart in front of the horse?
Sony is moving forward with Morbius, a Spider-Man spinoff, and has cast Jared Leto to star and Daniel Espinosa to direct, Deadline reports. The film is based on Marvel Comics antihero Morbius the Living Vampire, who made his comic debut in the 1970s as an antagonist to Spider-Man before being developed into more of a good guy.
Leto will play the role of Dr. Michael Morbius, "a biochemist who in an attempt to cure a fatal blood disease injects himself with a treatment serum derived from bats." As a result, he inherits the abilities of a vampire, including a fondness for human blood.
Morbius joins October's Venom and the in-development Silver and Black as Sony's attempts to expand the Spider-Man universe and create their own shared cinematic continuity populated by Marvel characters (even though these films will not tie into Tom Holland's Spidey as Sony now shares those rights with Marvel Studios).
Superheroes and big screen crossover webs are all the rage in Hollywood these days, but Sony would be best served by being patient.
Rather than focus on making a singularly attractive first entry to spark fan interest in a larger shared universe, Sony and other studios are rushing to launch the whole thing all at once. Rather than improve on the flawed Amazing Spider-Man reboot with Andrew Garfield, the studio used 2014's The Amazing Spider-Man 2 as a backdoor pilot to its planned Sinister Six spinoff, which backfired spectacularly both critically and financially. Audiences skewered the disjointed story and blatant spinoff attempt, while the film's massive $255 million budget stood in the way of major profits.
Now, months before Tom Hardy's Venomn arrives, Sony is once again jumping ahead to the next step in the process. Audiences have not yet been given the opportunity to explore this new cinematic world and already they might see at least three films set in it in the near future. Of course Sony needs to be thinking ahead and making plans for upcoming blockbuster features, but we've seen the slow-and-steady approach work much better than blind ambition.
In a race to catch up with Marvel, Warner Bros. fast tracked its DC Extended Universe, announcing a slew of release dates following Man of Steel, before giving its major characters the necessary time to connect with fans and establish themselves. This has resulted in five years of underwhelming final products that have failed to live up to expectations at the box office, while a handful of the previously announced projects never even made it to the screen (though things may finally be turning around).
In an attempt to get in on all of this sweet shared cinematic universe goodness, Universal cast several high-profile stars in key monster movie roles for its planned Dark Universe. But Tom Cruise's The Mummy reboot was so poorly received that the entire plan has since been scrapped.
The lesson is clear: don't get ahead of yourself. Focus on churning out a high-quality product that isn't weighed down by obligatory nods to a greater continuity. If you make a really good movie, fans will want to return.