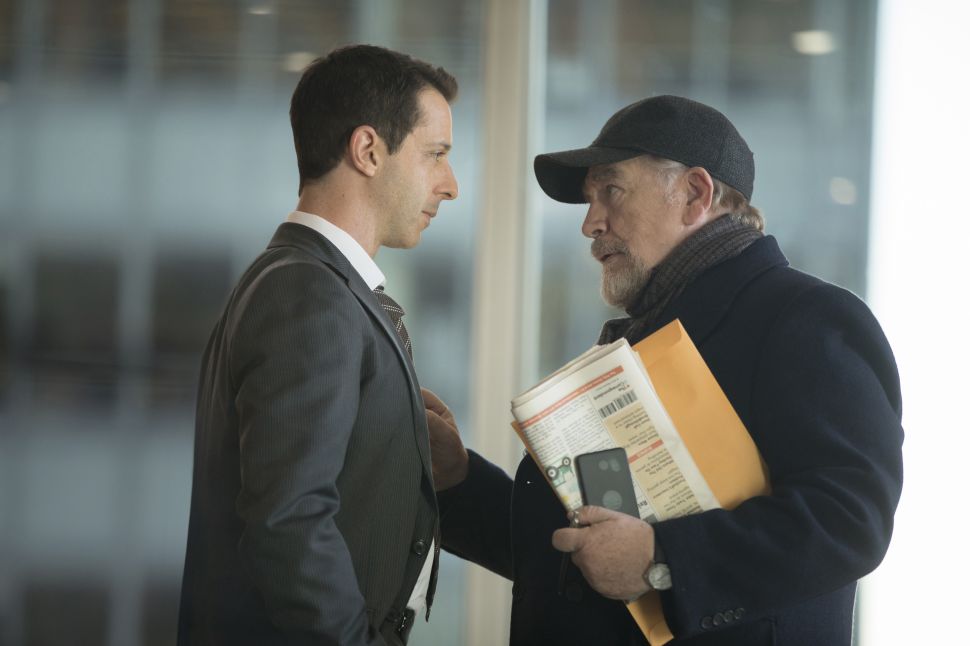 *Warning: Minor Spoilers Ahead*
The new HBO drama Succession boasts an impressive creative team, including director Adam McKay, writer Jesse Armstrong and producer Frank Rich. This thinly veiled look at a powerful media family naturally invites comparisons to Rupert Murdoch and his clan.
But even the Murdochs aren't this fucked up.
The crux of the story is familiar: Logan Roy (played by Brian Cox) is the crusty chairman and CEO of Waystar Royco, the fifth largest media conglomerate in the world which includes entertainment, news and resort properties.
As he approaches his 80th birthday, his children naturally assume he will step aside so son Kendall (Jeremy Strong) can take over, and all of them can assume more power in different divisions.
But—surprise! At his birthday lunch, Logan announces that he's staying in power. Naturally, this news doesn't sit well with the next generation of Roys.
This may sound like the stuff of dry boardroom dealings, and on paper it is—which is why the creators decided to spice it up with a bunch of unnecessary subplots and unbelievable drama.
Here's a rundown of some of the weirdest moments in the first hour of Succession.
A Mysterious Beginning
The show begins in total darkness, as we hear Logan grumbling, "Where the fuck am I?"
Then, there's the sound of urine hitting a toilet bowl—only it turns out he's peeing on the floor, not in the toilet.
The reasons for this I will leave you to discover, if you dare.
Theme Park Shenanigans
One by one, we meet Logan's family. His great nephew Greg (Nicholas Braun) is a trainee manager at one of the family theme parks.
He dresses in a dog costume and walks around the park entertaining children—until one of the kids pulls too hard on his dog head, and he throws up through his eyeholes. He then blames this incident on a hitchhiker who smoked a joint in his car.
Yes, really.
The Family Suck-Up
When Greg (who's referred to as "the rescue pup") begs his great-uncle for his job back, he utters possibly the most sycophantic sentence in the history of television: "You scratch my back, but I'm not gonna say I'd scratch yours because it's too considerable of a space."
Business Is Burning Up
Logan's kids have plenty of issues of their own. Kendall and his younger brother Roman (Kieran Culkin) meet in a boardroom to discuss Kendall's likely coronation.
As a good luck charm, Roman brings along his "business alchemist," who burns sage and essential oils. It's as absurd as it sounds.
'Prekend'-Cieved Notions
Next is Logan's daughter Siobhan (Sarah Snook), a political operative.
While she and her fiance Tom (Matthew Macfadyen) buy her dad's birthday gift, they discuss a client needing poll numbers by the "prekend" (any time between Thursday afternoon and Friday afternoon). That's an abbreviation no one has ever used or will ever use.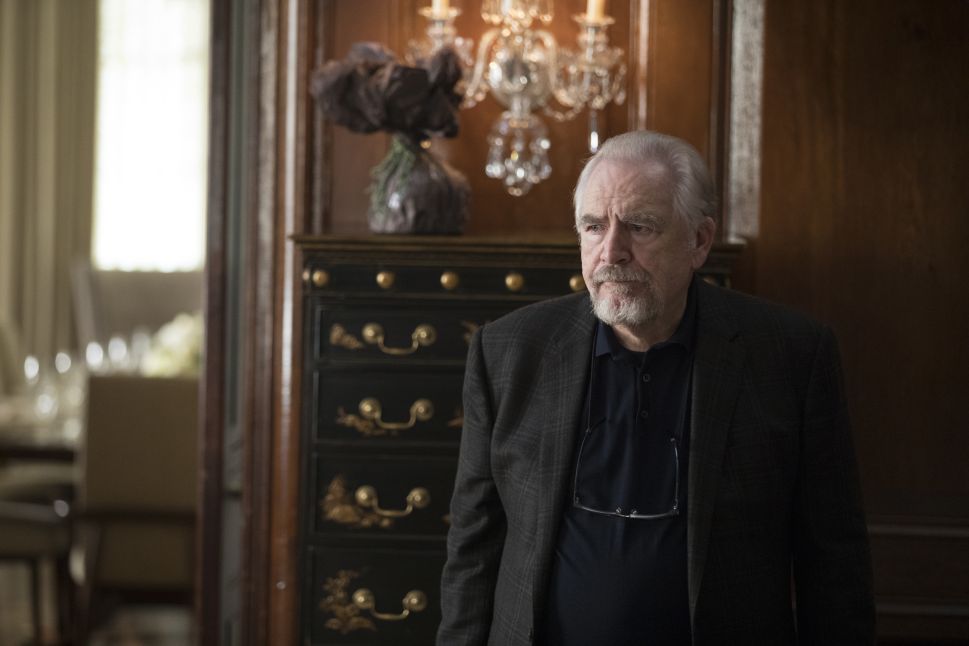 Birthday Gifts, Some Obvious…
Tom and Siobhan give Logan his gift in a large box that says "Patek Philippe" in big letters. But Tom still feels the need to say "It's a Patek Philippe" when Logan sees the watch. Thanks for clearing that up, buddy.
…And Some Confusing
Lastly, there's Connor (Alan Ruck), Logan's eldest child. He's environmentally conscious and gives his father liquid sourdough so he can make bread without yeast—what an 80th birthday present.
Logan tells his son, "I don't know what the fuck this is." Right there with you, sir.
Drug Problems Are a Barrel of Laughs
Gradually it emerges that Kendall is a drug addict, but the topic is treated very lightly.
His ex-wife attends the party and says her new beau "doesn't leave coke smeared all over the kids' iPads." Logan also refers to rehab as "the nuthouse."
A Darkly Comic Meltdown
Kendall can't blame drugs for one of the episode's most absurd scenes, however. After he finds out he won't be CEO, he runs into his dad's bathroom and literally starts smashing things.
He breaks a bunch of Q-tips in half and then throws an entire package of cotton swabs against the bathroom wall. Then he destroys a bunch of decorative seashells and tears up some magazines.
It's supposed to read as tragic, but given how difficult it is to care about Kendall, it just comes across as comically sad.
The Only Character We're Invested In
The episode ends with a family baseball game, While they're at the park, the family invites a random child who the viewer has never seen before to play.
Roman offers the kid $1 million if he hits a home run—but Tom blocks him at third base, so Roman tears up the check. The child's parents then have to sign a non-disclosure agreement, and they get the Patek Philippe as compensation (which we later see lying on a table in their threadbare apartment).
It's an affecting moment, mostly because that nameless child is the only character the viewer really ends up caring about.
So congratulations, Murdochs. You're no longer the most heartless people in media.