Now that summer is in full swing, city dwellers are eager to flee the dungeon of despair that is the heat and concrete of New York for the next three months.
For some, taking advantage of those weekends means heading out to the Hamptons. Alas, after Memorial Day, more than a few weary travelers are ready to take a breather from the offensively overcrowded towns. Maybe it's the endless hours of congested cars on the LIE, or the infuriating traffic on the single road that is Montauk Highway. Perhaps it's simply the desire for a getaway where securing a dinner reservation is not an activity akin to The Hunger Games. May the odds be ever in your favor.
Luckily, there are plenty of other equally attractive weekend destinations, all within four hours of Manhattan. For those who need a break from the Hamptons for now, or who don't enjoy the trek out there in the first place, we've found five locales to consider for the perfect short trip. Below, see everything you need to know about these escapes.
Newport, Rhode Island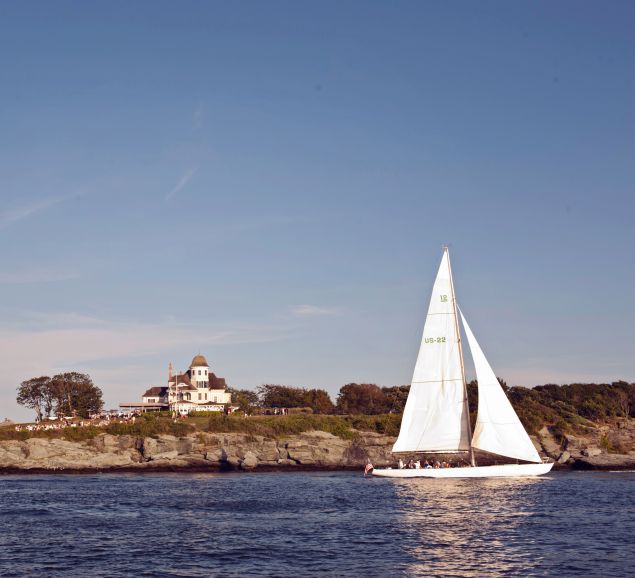 Newport has an old school, traditional pedigree. Before Jacqueline Bouvier became Jackie O—or Kennedy—she spent her childhood at Hammersmith Farm, her family's home in Newport. It's where she married John F. Kennedy in 1953; it was known as the Summer White House during JFK's presidency. The Rhode Island hamlet, around four hours from New York, is also where Taylor Swift and Jay Leno own retreats.
Architecture fiends flock to the picturesque coastal town for its beautiful 19th century mansions, most famously the Breakers. Venture to Cliff Walk for the incredible vistas, and to The Mooring for clam chowder.
The Castle Hill Inn is a classic hotel, and Grace Kelly was once a guest. The 40-acre property overlooks Narragansett Bay, and is composed of seven rooms and suites in the original 19th century Agassiz Mansion, as well as 24 private waterfront accommodations. There's an in-house chef for all your lobster roll needs—see, you really don't need to go to Montauk. There are also clambakes, because why not live a peak WASP life? Don't forget about the sailing, paddle boarding, kayaking, yoga and surfing. Also, yachting—when in Newport, do as the locals do.
Other lodging options include Hotel Viking, which just launched a service MDW where guests can arrange for a Beach Butler (they'll even get your morning coffee), and is home to the upscale One Bellevue restaurant, as well as Gurney's Newport, which opened last summer. It'll appeal to those who want to keep a little Hamptons around, as the hotel will book a seaplane to take you from the marina to their sister resort in Montauk, all in less than 15 minutes. It also has a number of food and beverage spots, like Scarpetta and The Pineapple Club, and will be hosting lifestyle pop-ups throughout the summer.
The Berkshires, Connecticut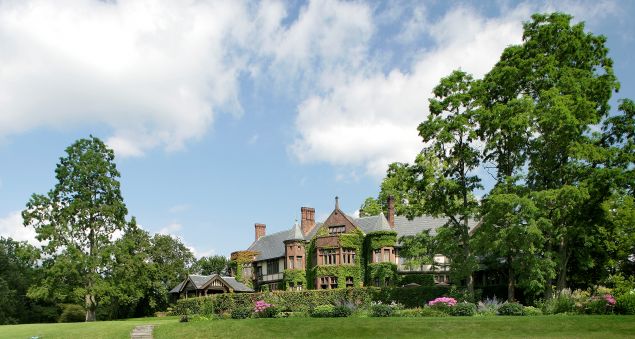 Many New Englanders opt for Cape Cod, but the Berkshires, an approximately three-and-a-half hour drive from Manhattan, is far more convenient from the tri-state area. It you're looking for a calm, nature-filled weekend of taking in picturesque scenery and culture, this is it.
The Berkshires was once a country getaway for wealthy New Yorkers, who constructed enormous Gilded Age-era mansions. Most have been demolished, but a few remain. The famed Blantyre in Lenox is one of only 12 of such homes left in the area. It was built as a personal residence in 1902, before changing ownership and eventually opening as a hotel in 1981. It just reopened Memorial Day after a two-year multimillion-dollar renovation.
The five-star resort is set on 110 acres, with hiking trails, tennis courts and croquet. It has a new full-service Dom Pérignon champagne salon opening in mid-June, with exclusive vintages, as well as two restaurants, the Bistro and the Conservatory. Other classic dining options including the Old Inn on the Green and Prairie Whale.
The Jacob's Pillow Dance Festival starts at the beginning of the summer season; it celebrates every style of dance you could imagine, and includes talks, exhibits, classes and more. There's also Tanglewood, which is the summer home to the Boston Symphony Orchestra. It's a far less formal setting than in the city—think picnic baskets and wine in the grass.
Real Housewives fans may want to peek at Kripalu, a yoga and health center approved by Sonja Morgan and Luann de Lesseps. It has specialized retreats ranging from cooking, drawing, meditation and more. Think no televisions or cell service and a lot of wellness, massages and Reiki. 
Old Saybrook, Connecticut
The idyllic towns on the Connecticut shoreline are becoming more popular each year. Old Saybrook is less than three hours from New York City by car, and aside from its seaside charm, it was also the longtime residence of late actress Katharine Hepburn.
The Saybrook Point Inn & Spa is right on the marina, with 81 rooms in the main inn as well as guesthouses and a lighthouse suite. There are the usual water activities (kayaking, sailing and so on), but Connecticut is also big on golf, and this hotel has access to no less than three courses. There are two restaurants on site, Fresh Salt and the more casual Marina Bar.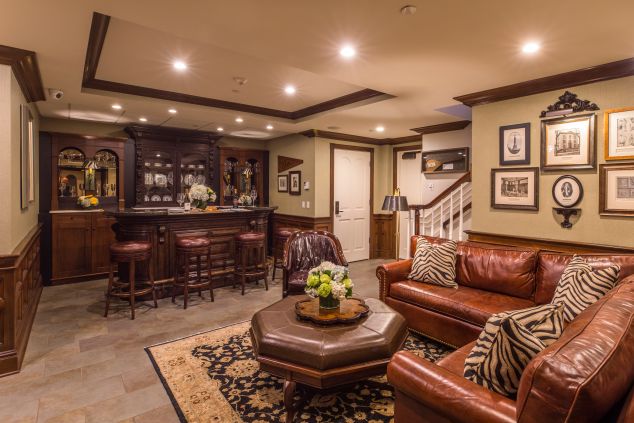 It's also very into the whole "going green" thing, and there are Tesla charging stations—maybe Elon Musk and Grimes should come check it out.
In town, there's the Katharine Hepburn Cultural Arts Center, known as The Kate. The arts organization is comprised of a museum dedicated to the Oscar-winning actress as well as a 250-seat theatre. It's on Main Street in the too-cute town, where can also grab food at the English-style Penny Lane Pub and peek at the plethora of antiques stores and shops.
The Catskills, New York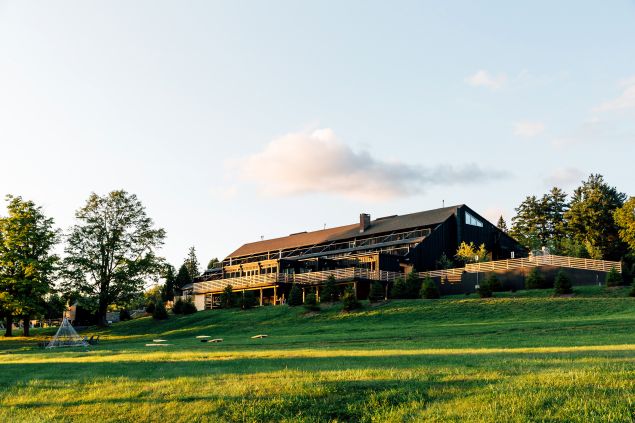 The Catskills attract a more low-key crowd, but the area has been popular since the 19th century, when New Yorkers would venture to the fresh air upstate—it's only a two- to three-hour drive from Manhattan.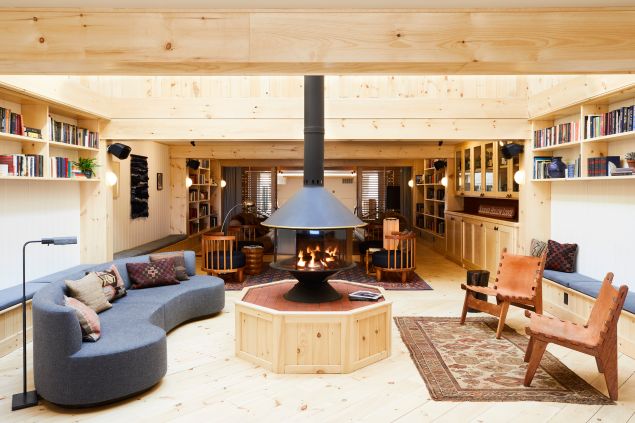 Scribner's Catskills Lodge was originally built in the 1960s, and is open year-round. The 38-room hotel, situated on 20 pristine acres, is special during the summer, as their Mountain Concierge will curate day trips throughout the area—think fly fishing, kayaking, hiking and ziplining, plus meditation and yoga sessions by the outdoor pool if that's more your thing. Its restaurant, Prospect, has views of the mountains, a fire pit and patio.
Then there's the brand-new, 19-room Eastwind Hotel & Bar, which opened June 1. It dates back to the 1920s, when it was used as a bunk house for hunters and fly fishermen. It's located in the town of Windham, and there are three Lushna Cabins if you're into glampoing.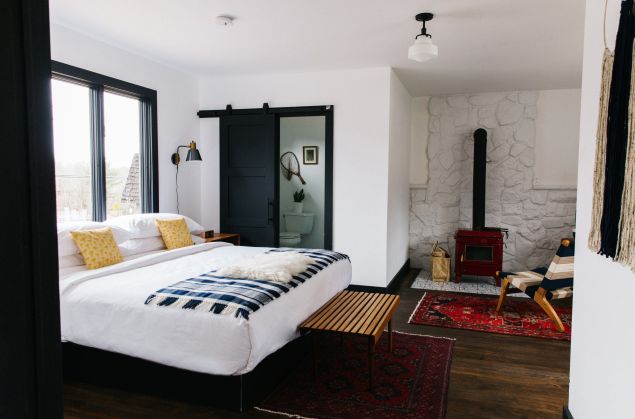 There's a cocktail bar, fire pit, barrel hot tub and a sauna, with planned events including movie screenings, outdoor concerts and farmers markets. If you're more in the mood to go out to dine, consider Cucina, Momma's Boy Burgers and Bull & Garland. There are also a ton of breweries in the area, such as the Windham Distillery and the Crossroad Brewing Company.
Hudson Valley, New York
Hudson Valley is a little closer to New York City than the Catskills (around two hours), with an artsy, stylish atmosphere.
The historic Mohonk Mountain House has been in the same family since it opened in 1869, and counts five former presidents (including Theodore Roosevelt and Bill Clinton) as guests. With its castle-like aesthetic, it's easy to see why it attracts political royalty. It's surrounded by 85 miles of hiking trails, and will appeal to those looking for an outdoorsy adventure with a healthy dose of luxury—think campfires and archery combined with spas and carriage rides, plus swimming and boating. It houses an al fresco restaurant, the Granary, with barbecue-style food.
Glenmere Mansion is another reborn Gilded Age retreat. It was originally built as a Tuscan-inspired villa in 1901 for Robert Goelet, and is now where you'll find 18 beautiful rooms in surrounded by 150 acres of lush grounds, overlooking Glenmere Lake. There are multiple restaurants on site; the Supper Room is exclusively prix fixe meals, while Frogs End and The Cortile offer less formal dining experiences.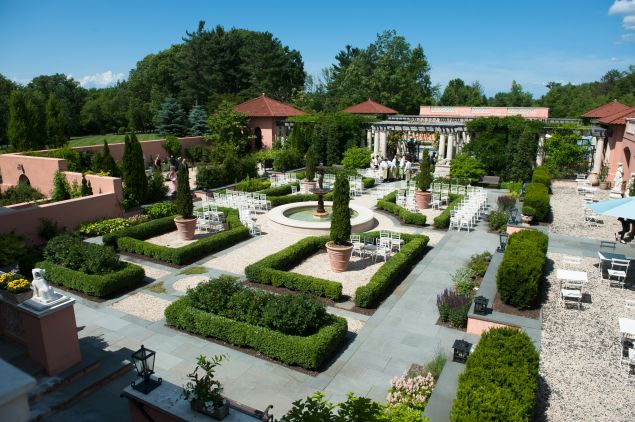 As we said, Hudson Valley is big on the arts, and unless you're sans an Instagram account, you know that Dia: Beacon and Storm King Art Center are in the vicinity—try and look past the surplus of social media you've seen and make the trip. And for gourmets, a meal at Blue Hill at Stone Barns is a must.
Chesapeake Bay, Maryland
Yes, there are summer locales south of New York that don't require a plane ride, and won't make you curse the humidity! Chesapeake Bay is a mere four-hour drive, and as the name indicates, the water is one of the main attractions here, as are the historic buildings.
Wylder Hotel Tilghman Island just opened in April 2018 after a renovation and remodel—it was formerly the Harrison's Chesapeake House. The waterfront hotel spans nine acres, with 54 newly designed guest rooms in a seaside cottage-like aesthetic—navy wainscotting and woven rugs create a nautical look. There's a saltwater pool as well as charter fishing, kayaks, bocce, biking and sunset cruises from the private marina. There are two restaurants within Wylder, helmed by chef Sean Wheaton. Bar Mumbo is a seaside tavern with fancy pub food—lots of clams and oysters here, heavy on the butter. Bar Mumbo, an indoor-outdoor establishment, is a bit fancier, but still with locale cuisine like blue crabs and crab cakes.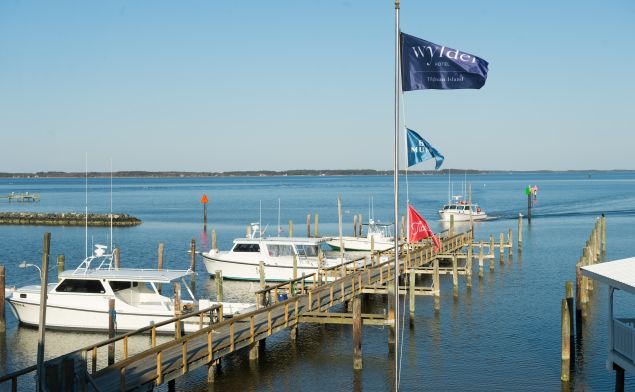 There's also the Inn at Perry Cabin, a colonial-style hotel originally built in 1816. It's made up of 78 rooms, and is situated right on the waterfront in St. Michaels. The Inn at Perry Cabin has two dining options; the casual Pursers Pub, with a fireplace and comfy chairs, and the more formal Stars.
The usual water pastimes are all there, and the hotel has personal yachts. For the overachiever, there is a two-day course at the Maryland Sailing School that promises you'll be a true yachtsman before you know it. If you're not Jack Sparrow just yet, you can book a captained charter. Speaking of attempted sailing, if this place looks familiar, it's probably because it appears in Wedding Crashers. There are plenty of other sports, like cycling and a Tennis Club, as well as Links at Perry Cabin, a very impressive golf course—hear that, Barack Obama?