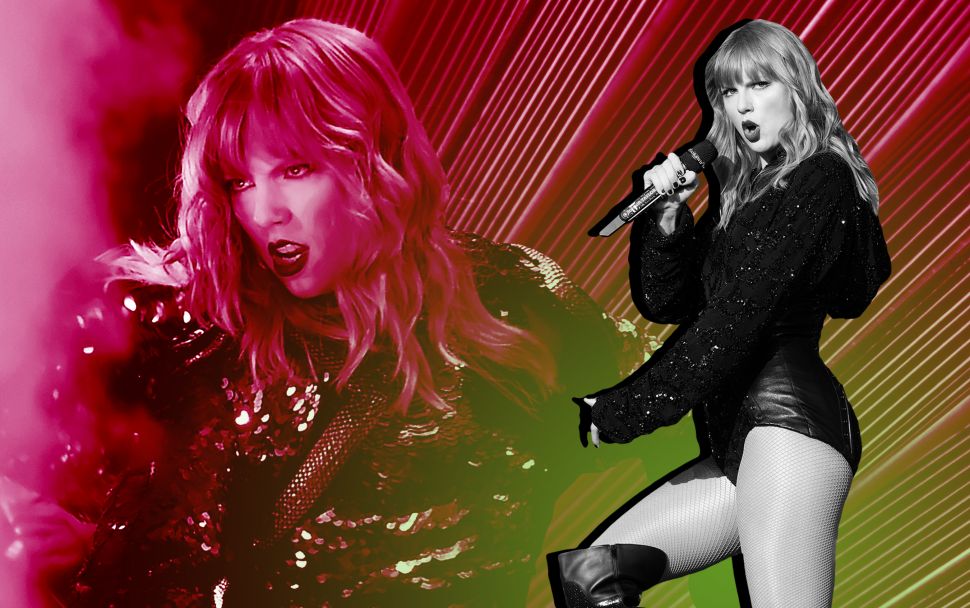 Can America's pop princess redeem her reputation on tour, even if her singles aren't selling?
Taylor Swift has feuded with celebrities from Kanye West to Katy Perry, steadfastly refused to discuss politics and was labeled with a snake emoji by Kim Kardashian for her seemingly spineless ways. On her Reputation tour, she's reclaiming the snake imagery (she was spammed with snakes on Instagram after Kardashian leaked audio of her agreeing to be mentioned in Kanye's song "Famous"). Her ticket sales, which were abysmal, are now making her real money.
But does that mean she's effectively reinvented her reputation?
The New York Post dubbed the Reputation tour a disaster before Swift even hit the road, citing the ticket sales and the fact that her album has yet to have a hit single. While her 1989 tour sold out in minutes, this one was called a "mega disappointment by one music industry insider."
Swift did not allow bots and scalpers to buy her tickets and sell them at an upcharge. That benefits her fans, but "Taylor Swift Tix" does not. The program is supposed to give her most diehard fans an insider experience, as long as they're able to pay for a better place in the online ticket line.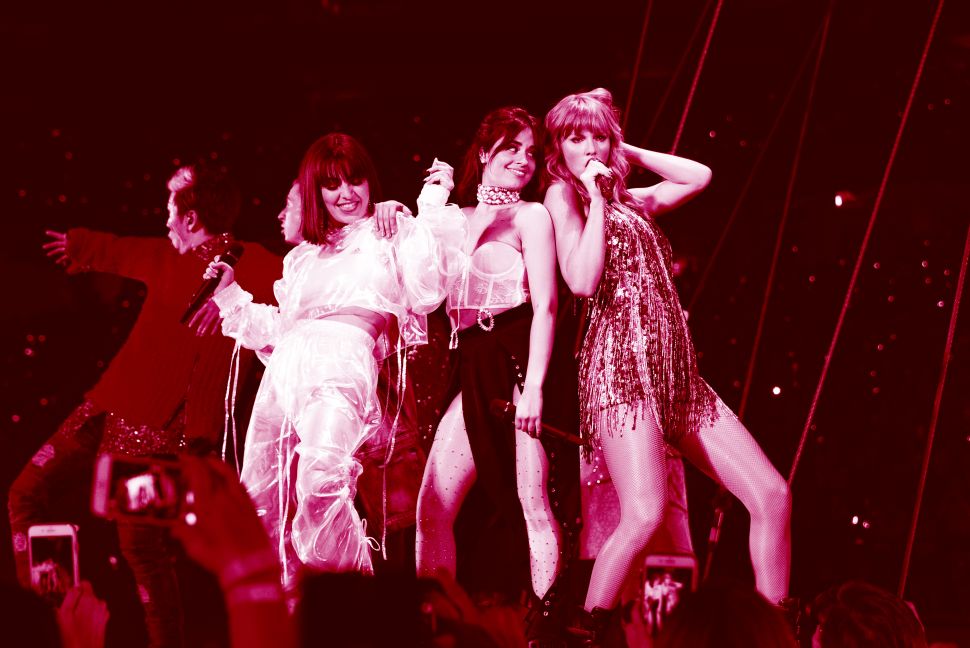 After Swift ditched her crunchy curls and country ballads, she presented herself as a relatable everywoman. Sure, she was a multi-millionaire who was best friends with half the Victoria's Secret Angel roster, but she was one of the people. She cried when boys dumped her… but the boys just happened to be Harry Styles and Jake Gyllenhaal. She feuded with friends… even if the friends were members of the Kardashian empire.
But after Kim K. leaked Swift admitting that she was fine being featured on Kanye's song, which went against the narrative she had presented as a woman betrayed by a friend, she was suddenly under attack. People left snake emojis underneath her Instagram photos. Her singles stopped topping the charts.
At this point, the celebrity feud seems mostly done—Khloe Kardashian even listened to Swift's song "Delicate" while Snapchatting. Keep in mind, the move might have been inspired by pure pettiness, and not forgiveness, since Kanye mentioned her boyfriend's cheating scandal in a song.
Now, Swift is back on tour, where she's always been particularly effective at creating a spectacle worthy of daily coverage.
At each stop, she brings out her most famous friends, whether it's Law and Order stars or most recently, Selena Gomez, proving at least one squad member is standing by her post-Kanye. Former Fifth Harmony member Camila Cabello and cool girl Charli XCX are headlining. Cabello, of "Havana" fame, has a history of problematic tweets, while Charli XCX recently courted controversy with her single "Girls."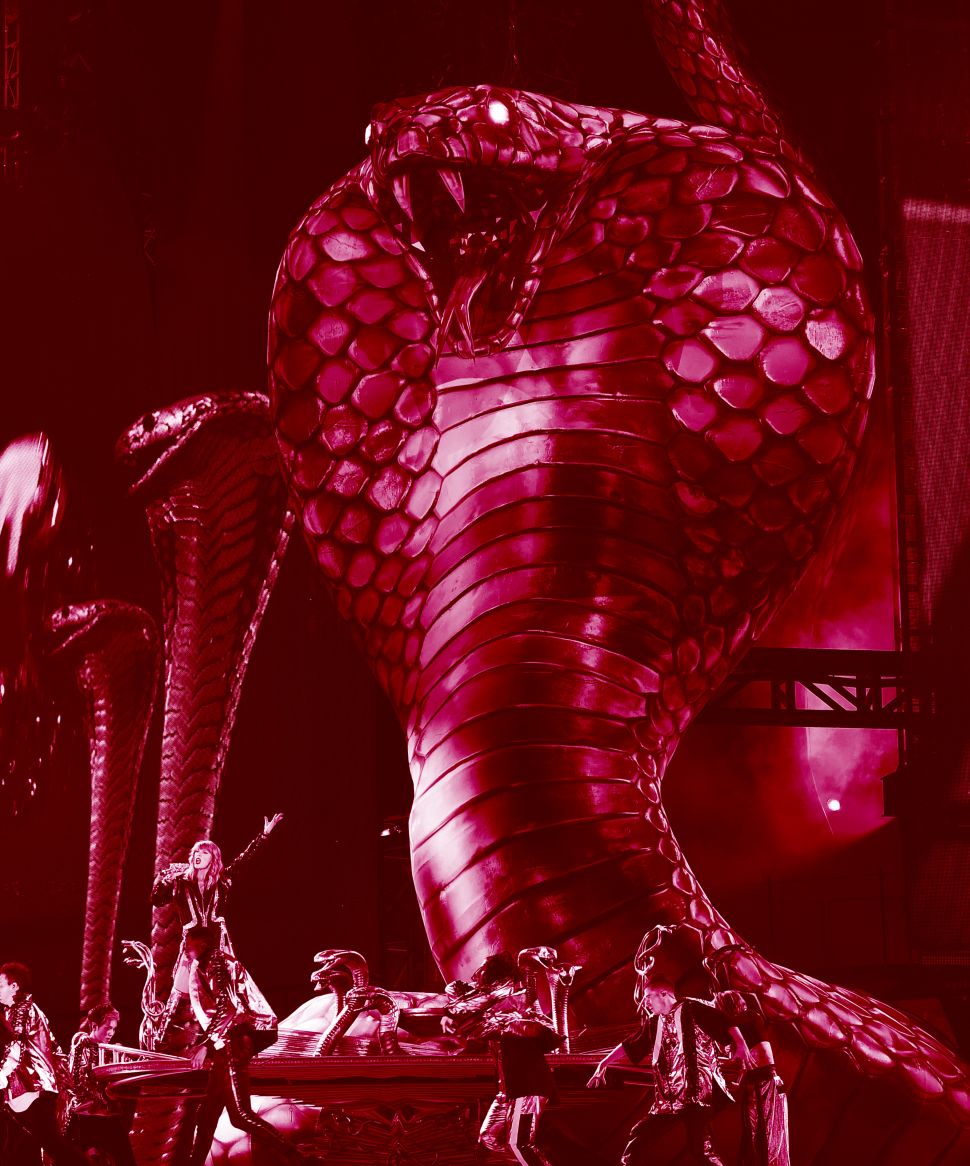 The lack of strong singles doesn't mean Reputation was a failure—in fact, it was the bestselling album of 2017, even beating out Ed Sheeran for the honor. It helped that it wasn't on Spotify until weeks after its release, but 1989 ended its release year, 2014, with 3.66 million copies sold, which was double Reputation.
While her tour and album are both still performing well enough, her reputation might be damaged beyond repair.
Even though Kanye isn't doing his best these days, when he painted her as conniving, instead of a victim, it changed the public's perception. Her most steadfast fans might be sticking by her side and buying expensive tour tickets, but people aren't listening like they used to in the days of 1989… and it might be because she just doesn't have as much to say.
Her songs used to be deeply personal narratives, but they're now the same Jack Antonoff-produced tracks many other pop stars are singing. Carly Rae Jepsen, Lorde and St. Vincent all work with him, but their albums maintain their personalities.
Maybe a celebrity-laden tour isn't what Swift needs; perhaps, she just needs to return to her storytelling roots and confront how public opinion has changed. She can bring out all the celebrities she likes, but if she's failing on the charts, she'll never regain her former pop dominance.