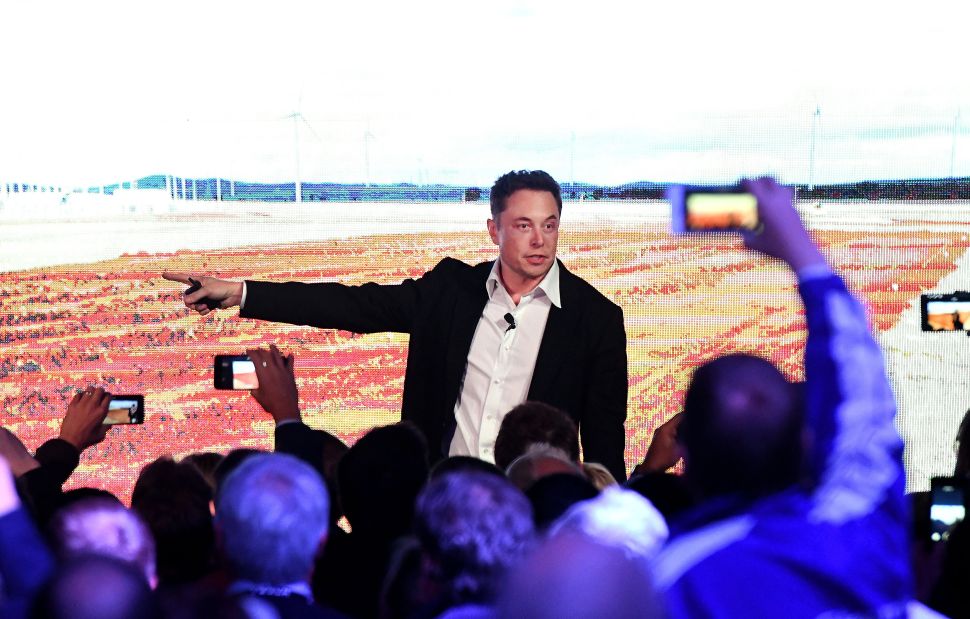 The characters in George Orwell's classic 1984 fear Big Brother, a fictional dictator who watches their every move and denies them privacy. In spite of this, citizens constantly praise and thank him for protecting them.
We may not live in that dystopia, but plenty of people in the modern world exert outsize influence and attract a slavish group of followers.
Exhibit A of this phenomenon is Elon Musk. And this week, he proved that his followers have fully drunk the Kool-Aid.
In a move straight out of 1984, workers who Musk laid off from Tesla earlier this week are publicly praising him on social media,
Musk revealed in a tweet Tuesday that Tesla would fire nine percent of its workforce in the coming days. The move will impact about 3,000 salaried employees.
Tesla is offering "significant" salary and stock severance to affected workers, Musk said.
The layoffs will not affect any employees on the production floor, so Tesla's Model 3 is still on track to meet targets (we'll see how long that lasts).
You might expect the workers who lost their jobs to be bitter at the company or angry with Musk, but in fact the opposite is true: they're effusively thanking the tech titan, and their friends are too.
Members of the media and other commentators immediately noticed the Orwellian quality of these tweets. They also encouraged fired workers to help Tesla's competition, Whole Foods-style.
Some brave souls swooped in to criticize Musk about his handling of the firings.
But of course, Musk apologists stepped up to to defend their hero.
Musk's army of online yes-men has often been referred to as a cult that zealously protects its greatest asset.
"You could call Musk the Kanye West of the tech world," a 2017 TechRepublic analysis read. "Theatrical, arrogant and by some measures, genius."
Cases like this show exactly how true that is. The business magnate's acolytes can't bear to hear a word against their Dear Leader.
But even Musk's most die-hard devotees might have a problem with his post-layoff stunt.
On Tuesday and Wednesday, right after Musk announced the job cuts, he bought over 70,000 new shares of Tesla stock. The shares are worth about $25 million, according to Marketplace.
This could be a strategic move, as Business Insider pointed out. Musk has been known to double down on his investment in Tesla at times when the company is struggling, to show he still has faith in it.
But the fact Musk is lining his pockets after firing 3,000 people—and workers are still praising him in spite of that—is pretty Orwellian.
Tesla did not respond to an Observer request for comment.