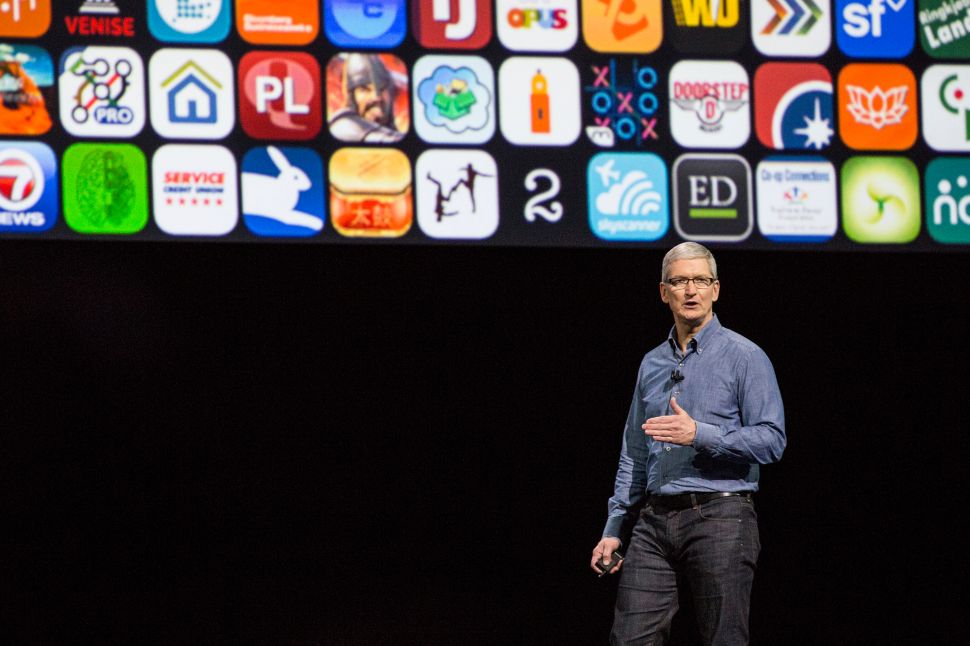 At its annual developer conference earlier this month, Apple (AAPL) announced a new feature on iPhone's operating system called ScreenTime, which is designed to help you combat smartphone addiction by tracking your phone usage, such as the the total amount of time you spend on your phone everyday, the number of notifications you receive, etc.
This feature is currently in beta phase and won't be available to all consumers until September, when a new version of iOS comes out. But as one of ScreenTime's test users, Apple CEO Tim Cook has found it  very helpful.
"It has made me cut down on notifications, significantly," Cook said at the 2018 Fortune CEO Initiative conference in San Francisco on Monday. "I began to monitor the number of notifications I receive from different services, and, just on the surface, it looks crazy!"
"Notifications were supposed to be telling me something I needed to know at the moment. And yet, in some cases, they'd become a traffic driver for people. So I've begun to slash the number of notifications I get, and this winds up helping you a lot," he further explained.
ScreenTime can also track the number of times you pick up your phone in a day. In Cook's case, he realized he picked up his too frequently after seeing the tracking report.
ScreenTime is part of Apple's solution to the public's growing concern over smartphone addiction. In January, Apple came under fire when two major shareholders—Jana Partners, a hedge fund, and the California State Teachers' Retirement System (CalSTRS)—spoke out about smartphones' potential harm to mental health, especially that of children.
Cook admitted that the making of ScreenTime took months because it was difficult to find a one-size-fits-all preventive solution.
"This is not like areas such as exercise, where you can say 30 minutes [a day] are good for almost everybody. It's not like that, because some people use their phones or iPads to read books, some people use them as TV… There are such a wide variety of cases," he explained.
As such, the thinking behind ScreenTime is to have users decide for themselves the best way to use their devices by providing an objective look at their own user behavior.
"Honestly, We've never wanted people to overuse our product," Cook said. "We are not about usage. We want people to be empowered from them and could do things they couldn't do otherwise. But if you are spending all of your time on your phone, you are spending too much time."
Adding to iPhone's existing parental control feature, which allows parents to control what apps their kids can install, ScreenTime will give parents the option to control the amount of time their kids use specific apps.