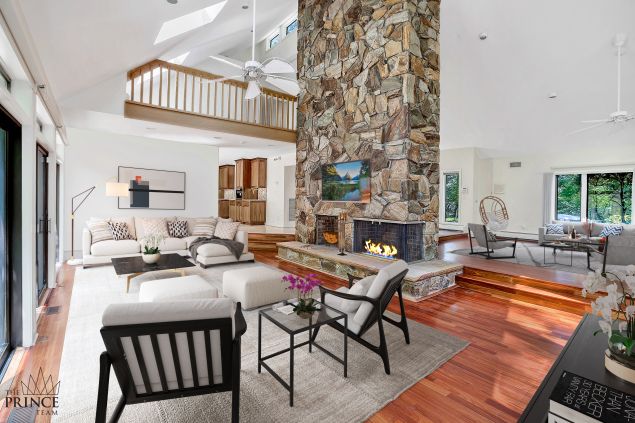 Grizz and Dot Com won't be there to greet you, but Tracy Morgan's IRL residence is still as over-the-top as his longtime on-screen 30 Rock persona would demand. And at one time, that included a 3,500-gallon shark tank.
Morgan bought the Cresskill, New Jersey house for $2.2 million back in 2011, and The Last O.G. actor extensively renovated the 4,485-square-foot home. Alas, even the marble entry, skylights, mahogany hardwood floors and cathedral ceilings just couldn't keep Morgan, and he opted to list the estate for $2.25 million in May. He must be impatient to part with the house, as he's now willing to take a loss—he's reduced the price to a mere $1.998 million.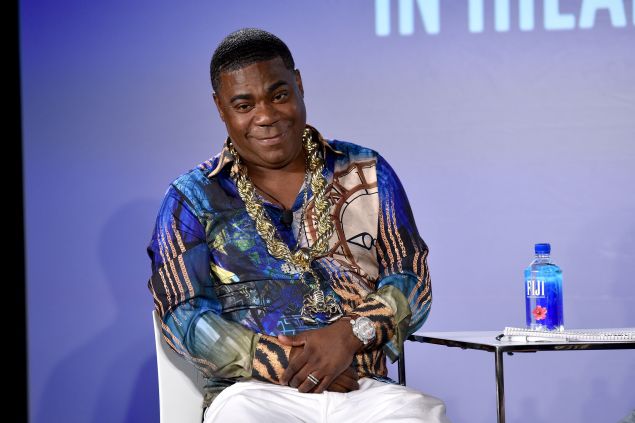 The six-bedroom, 5.5-bathroom abode is fit for a "king of comedy," as the listing, held by The Prince Team at Compass, declares. Sadly, Kenneth the Page isn't included and Jack Donaghy hasn't given any throw pillows to decorate with, but there is a flatscreen to binge-watch a certain NBC series on Netflix. There's also a walk-in closet even Jenna would appreciate.
There's a brand-new gourmet kitchen with custom cabinetry, and thankfully no Tracy Jordan Meat Machine perched on the granite countertops.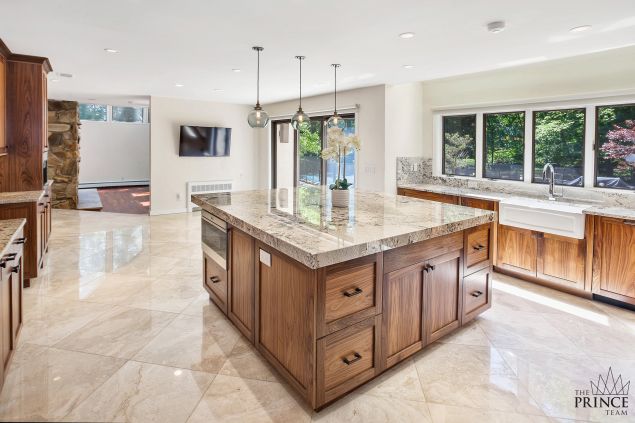 The sunken living room is anchored by a double-height stone fireplace, with a wall of glass that looks out at the stone terrace. The finished lower level contains a wine cellar, rec room, sauna and a spare bedroom. Outside, there's a gunite pool and spa.
Now, back to that $400,000 tank, which once housed seven sharks, two stingrays and an eel, because you should live every week like it's shark week. Morgan originally had the enormous aquarium installed in his Upper West Side apartment, where he lived mere blocks from Tina Fey—Liz Lemon probably wouldn't have appreciated such close residential proximity. Anyway, Morgan had an issue with the tank when it was in that condo, as a faulty lamp caused a fire—luckily, both the former Saturday Night Live comedian and his pets were unharmed.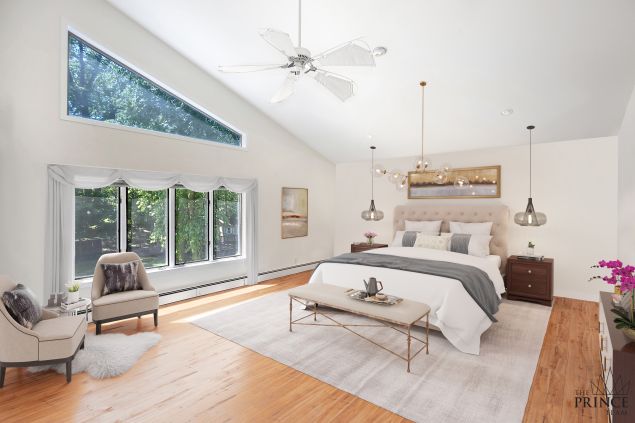 We assume he moved it to this house, but shortly after marrying Megan Wollover in August 2015, he upgraded to a far more over-the-top spread in Alpine, New Jersey. He doled out $13.9 million for the seven-bedroom, 10.5-bathroom Colonial mansion, where he surely has plenty of room for all the indoor marine life he, or Tracy Jordan, could ever dream of.