How much does it cost to host a two-day stay in Singapore for President Donald Trump and North Korea leader Kim Jong-un, have the two meet—first one-on-one and then with advisors—and then hold a lunch afterwards?
The total bill will run around $20 million, Singapore's Prime Minister Lee Hsien Loong told reporters at a press conference on Sunday.
"It is a cost we are willing to pay," Lee said, adding that it's a contribution to an international endeavor that is in Singapore's "profound interest."
About half of the amount will be spent on security, including Kim Jong-un's 12 bodyguards who shepherd him from the airport to the meeting venue running in sync around his moving car.
Due to the high-profile nature of the meeting, security requirements are much higher than previous political events, Lee explained. In addition to an army of policemen around the meeting venue, the security effort involved "all-round protection and in-depth protection—air, sea and land—against attack and against mishap."
About $5 million was spent on building a media center at the F1 Pit Building, according to a source at Singapore's Ministry of Communications and Information cited by Singapore's English newspaper Straits Times.
The rest of the budget will be used to accommodating some 2,500 journalists arriving from all over the world, as well as Trump's and Kim's staffs.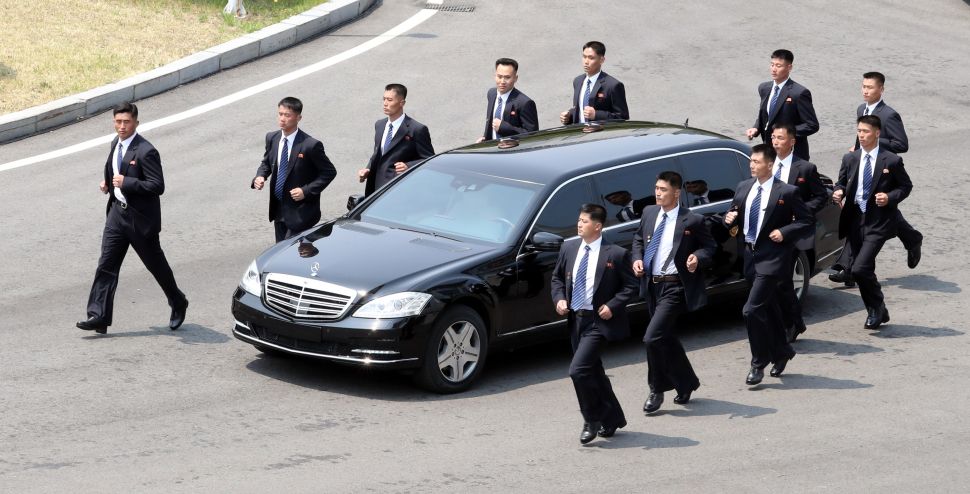 In addition to the fiscal burden on taxpayers, the summit has also caused great inconvenience for local businesses and residents in the island nation, which is just the size of New York City.
Beaches and roads near the meeting venue, Capella Singapore, have been designated as a "special event area" from June 10 to June 14. A few owners of nearby resorts were already anticipating declining business during the event week, Straits Times reported one week prior to the summit. Regular commuters have likely had to deal with unexpected traffic jams due to closed roads in certain areas.
Lee, nevertheless, thought all of this would be worth the trouble. He argued that the event should not be viewed as a government effort, but a "whole of Singapore effort."
"I hope you will understand this is for a good cause, it is a national effort, and I hope we will all be able to work together to show the world what Singapore can do," he said.
Lee also praised Singapore's national troops, who were deployed as security officers, for doing "a good job under very pressed circumstances," since the meeting wasn't confirmed to happen until June 1, leaving Singapore less than two weeks to prepare.
Singapore is one of the few countries that has diplomatic relations with both the U.S. and North Korea. Lee said it wasn't easy to find a meeting location that would make both sides happy.
"Therefore, when the two sides asked us to host the meeting, we cannot say no," he said. "It gives us publicity. The fact that we have been chosen as the site of the meeting—we did not ask for it, but we were asked and we agreed—says something about Singapore's relations with the parties, with America, with North Korea, also our standing in the international community."