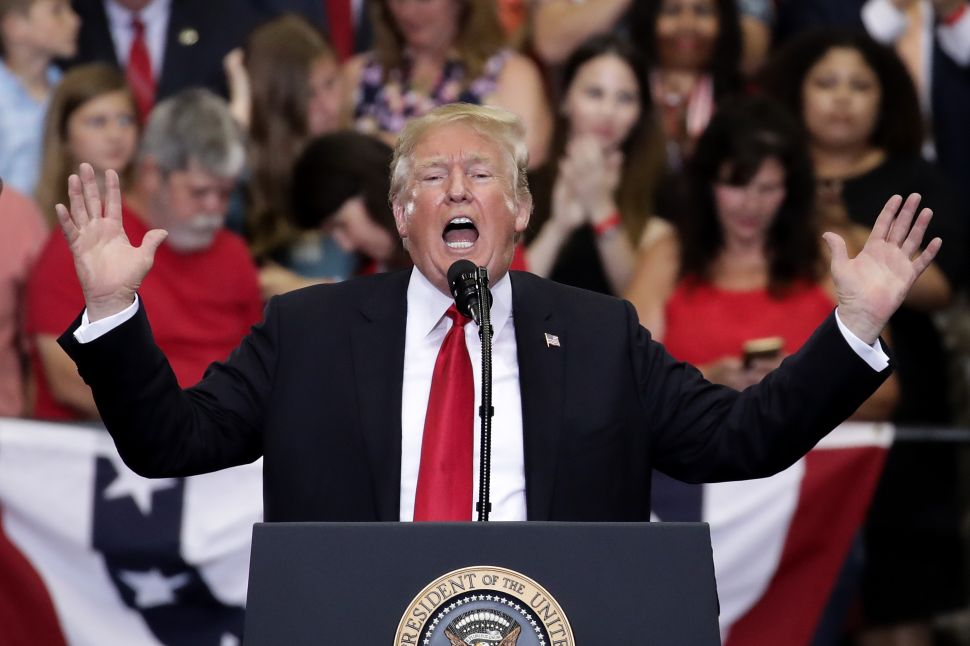 Media manipulators like Fox News host Sean Hannity, NBA legend Dennis Rodman and nationalist blowhard Sebastian Gorka are preparing to swarm Singapore next week for a historic summit between the United States and North Korea. Hannity is reportedly coordinating with his network for three days of continuous coverage, while Rodman even gifted Kim Jong-un a copy of The Art of the Deal in April to provide insight into his counterpart's psychology.
One key powerbroker, however, is planning on winging the negotiations: President Donald Trump.
Discussing the upcoming gathering from the White House on Thursday, Trump told reporters he doesn't need to "prepare very much," as what he lacks in preparation, he makes up for in "attitude."
"I think I'm very well prepared—I don't think I have to prepare very much," boasted Trump. "It's about attitude, it's about willingness to get things done, but I think I've been preparing for this summit for a long time, as has the other side."
The president added that the talks weren't "a question of preparation" but a "question of whether or not people want it to happen."
Trump's approach toward denuclearizing North Korea has largely been characterized by bizarro improvisations—his threat to rain "fire and fury" upon North Korea "like the world has never seen" was delivered as an aside during an opioid summit last summer, subsequently escalating tit-for-tat threats of nuclear annihilation with Kim through the media.
"They have to denuke, if they don't denuclearize, that will not be acceptable," said Trump on Thursday. "We cannot take sanctions off—the sanctions are extraordinarily powerful. And I could add a lot more, but I've chosen not to do that at this time."