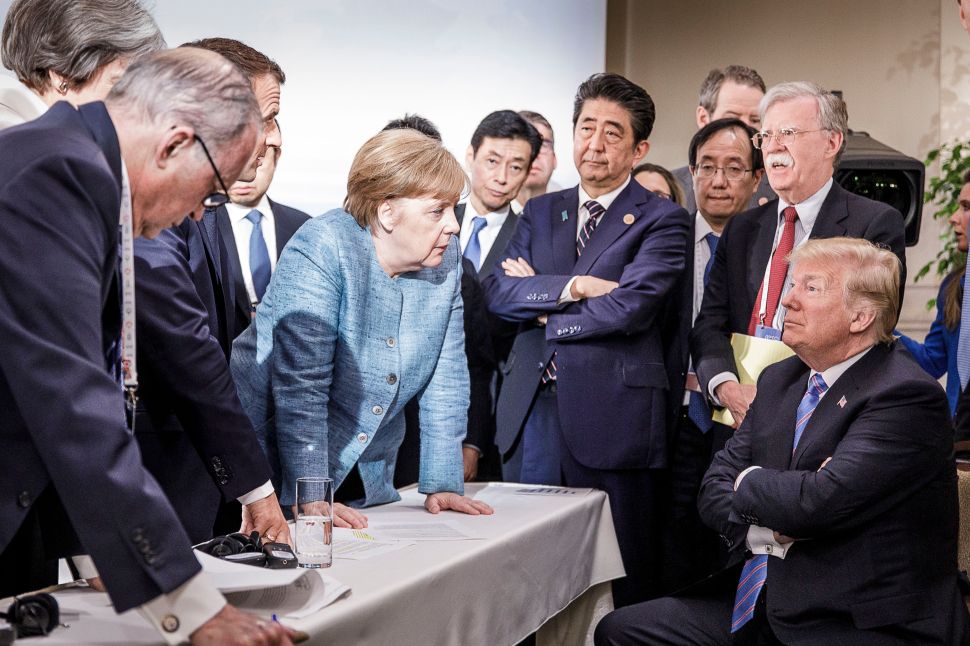 Reversing globalization in an already globalized industry is an unattainable mission, because, with every part of the supply chain internationally connected, it's almost impossible to fix one link without breaking another. As shown in the case with Europe's automobile industry, President Trump really should have checked with its main players before slapping a heavy tariff on them.
In a surprise tweet last Friday, President Trump threatened to impose a 20 percent tariff on all car imports from Europe unless the European Union changes current trade terms with American companies.
"Based on the tariffs and trade barriers long placed on the U.S. and its great companies and workers by the European Union, if these tariffs and barriers are not soon broken down and removed, we well be placing a 20 percent tariff on all their cars coming into the U.S. Build them here!" the president tweeted.
But they are already building a lot of cars here.
Europe's largest carmakers—BMW (BMWYY), Mercedes and Volkswagen—all have massive plants in the U.S. According to CNN estimates, the three companies collectively hire more than 20,000 workers at their U.S. plants.
For some of the most popular models, they actually build more cars in the U.S. than in their home countries. BMW, for example, manufactured 371,000 cars at its South Carolina plant last year, while shipping only 202,000 cars from its German plants to the U.S. (BMW's U.S. plant is its sole production site for SUV models.)
Although the American-made portion of European cars won't be directly affected by Trump's import tariff, a tax burden on those U.S. plants' European owners will inevitably impact investments—including hiring—in the U.S.
On top of that, some of these European carmakers have already fallen victim to the Trump administration's trade battle with China.
Last week, Mercedes-Benz parent company Daimler AG publicly blamed the trade tensions between the U.S. and China as the "decisive factor" in its declining sales forecast for 2018. Daimler ships 60,000 cars from its Vance, Alabama plant to China every year.
Mercedes isn't the only German carmaker caught up in the U.S.-China trade madness.
In fact, over 70 percent of the best-selling cars in China imported from the U.S. are German-branded, according to 2018 LMC Automotive data complied by Bloomberg. The three most popular models—BMW X5 and two SUV models from Mercedes—make up for more than half of the top 10 U.S.-made cars sold in China.
China is the single most important market for European automakers. It currently accounts for 26 percent of total sales for Daimler, and 28 percent for BMW, according to the two companies' 2017 financial reports.
In a statement last week, Daimler said the impact of the 25 percent tariff from China (as a retaliation for the U.S. tariffs on Chinese imports), which is set to go into effect on July 6, "cannot be fully compensated by the reallocation of vehicles to other markets."