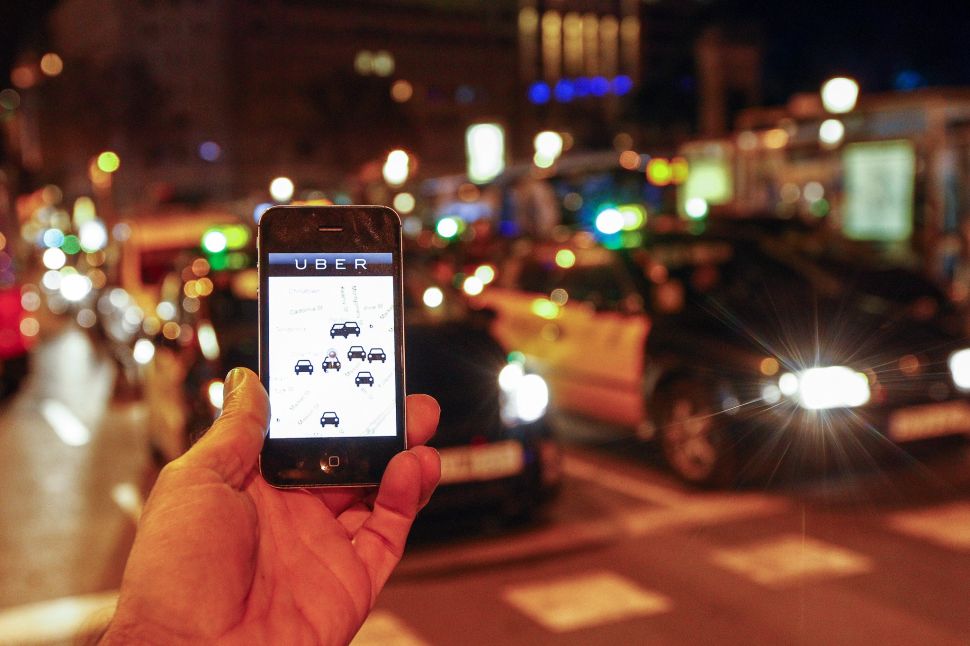 Uber is taking a big risk on artificial intelligence.
The ride-sharing company wants to use AI to identify drunk passengers and tailor rides to their needs. Uber revealed its plans in a patent application, written by its trust & safety team and published online yesterday.
According to the document, the AI tool would monitor users' normal behavior when requesting Ubers, including frequency of typos, precision of clicks and how long it takes the customer to request a ride.
Once the AI takes these standard actions into account, it will theoretically be better able to detect deviations from that behavior.
For example, passengers who type slowly, misspell the name of the destination and click haphazardly instead of just placing their thumb are more likely to be drunk. This is especially true if such actions are outside the norm for them as Uber riders.
Uber will also take the time of day and the location of the passenger into account. A rider requesting a vehicle on Saturday at 1 a.m. in front of a dive bar has a good chance of being tipsy.
Drivers could benefit from this policy because they'd be warned of a passenger's state. They would also know ahead of time that they may have to clean up after a rider.
Indeed, the patent application states that passengers with these issues would only be matched to a driver with relevant experience or training. They also wouldn't be able to take part in Uber Pool rides.
Of course, there's always the risk that drivers would take advantage of impaired riders.
A recent CNN investigation found that over 100 U.S. Uber drivers had sexually assaulted passengers in the past four years. Many of the violated riders were inebriated during the incident.
Drivers may also be drunk themselves. Last year California regulators said Uber ignored warnings about drivers who worked under the influence, and allowed drivers facing multiple complaints to keep picking up passengers.
The state's Public Utilities Commission found that Uber only investigated 14 percent of "zero tolerance" complaints. In fact, only 32 percent of flagged drivers were contacted at all. Uber was fined $1.1 million over these allegations.
There's also no concrete data that Uber helps reduce DUI arrests, among its own drivers or otherwise.
The company itself claims that its partnership with Mothers Against Drunk Driving keeps passengers safe, but independent studies have been inconclusive.
A working paper from the City University of New York found that in four boroughs of New York City (excluding Staten Island), there had been a 25 to 35 percent decrease in alcohol-related car accidents since 2011 (when Uber came to the city). That worked out to 40 fewer collisions per month in those boroughs.
But on the flip side, another study from Oxford University and the University of Southern California found that ride-sharing services had no effect on drunk driving arrests or fatalities in major metro areas. A report from the University of Pennsylvania also found little reduction in these incidents.
So while Uber seems to be taking an important step for safety, it's not clear that it will have much of an effect.
Uber did not respond to an Observer request for comment.