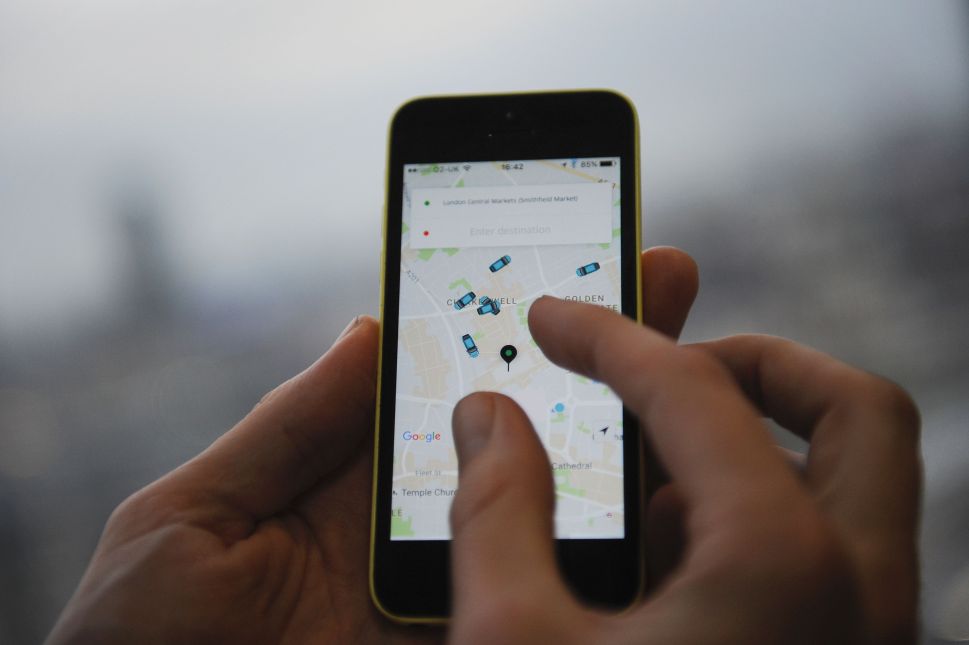 If you're like us, you usually run out of data by the end of your phone's monthly billing cycle. But what happens if you need to do something important—like, say, hail an Uber—on the last day of the month?
Well, now the ride-sharing giant's got you covered.
Today, the company unveiled Uber Lite, a version of the app meant to work on older phones and slower networks. The service is launching in India and will roll out to other countries soon.
Instead of using maps, Uber Lite detects your current location based on GPS coordinates. If an exact location isn't possible, it will connect to a nearby business or landmark. If worse comes to worse, the user can type in a pick-up address.
In order to cut down on data, the Lite app doesn't show maps. The service also has a 300-millisecond response time.
Best of all, it only takes up five megabytes of phone space—the normal Uber app is 181 megabytes.
"You delete three selfies, you have room for Uber," company head of rider experience Peter Deng told TechCrunch.
So far, Uber Lite is only available on Android phones. It's not clear when a version for Apple devices will be released.
Payment for now is cash only. But Uber soon plans to add India's popular Paytm payment platform to the lite version.
Uber has faced a lot of hurdles in Asia, often having to cut deals with local ride-sharing companies like China's Grab.
India, in particular, has been a problem area. Uber has 35 percent of the rideshare market there, and 10 percent of the company's rides worldwide take place in India.
But Uber is often still in competition with local favorite Ola—which has a 45 percent market share and a "Lite" app that's just one megabyte. The two companies have discussed a merger, to no avail.
Uber isn't resting on its laurels in the Ola battle, however. It's added a new service that allows riders to punch in a code at a bus stop and instantly hail a ride there.
The service also offers web-based bookings and special services for older users or people with accessibility issues.
With all these different tools, Uber is no doubt hoping to grab all the customers it can worldwide.