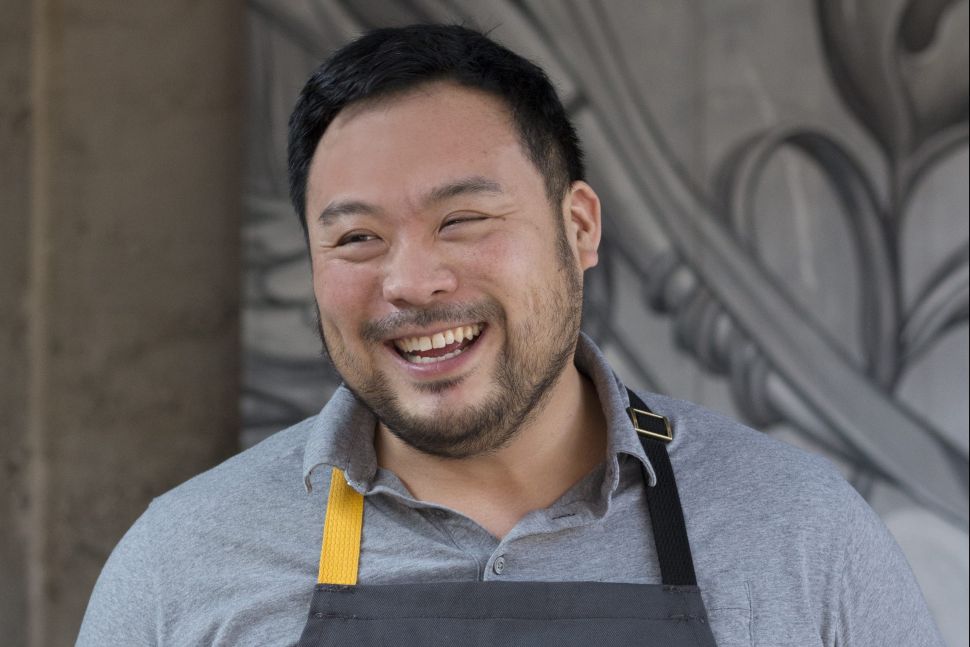 When celebrity chef David Chang stepped onto the Webby Awards stage last month to claim his Special Accomplishment award for his Netflix series Ugly Delicious, and was limited to just a five-word speech, he said, "MSG is good for you."
That captured the essence of the show pretty well. MSG, short for monosodium glutamate, is a flavor enhancer commonly used in Asian food but highly controversial in the U.S.; it's believed to be the root cause of the so-called "Chinese restaurant syndrome," a group of symptoms like headaches and sweating some have experienced after eating MSG-flavored food from Chinese restaurants. In the seventh episode of Ugly Delicious, Chang examines the controversies and misunderstandings around MSG as part of a larger discussion about why Chinese food is devalued in American culture. In one scene, Chang conducts an experiment, feeding American snacks that contain MSG to people who claim to have had "Chinese restaurant syndrome" before. (No symptoms were detected afterwards.)
Tackling difficult topics like how people perceive food from different cultures is central to Ugly Delicious, and it's what distinguishes the show from traditional food documentaries. In one episode about fried chicken, Chang visits fried chicken joints around the country (and even in Japan) to chat with black chefs and restaurant owners about the stereotypical association between African-Americans and fried chicken; in another episode about pho, he goes on a restaurant crawl through Houston's Chinatown, which reveals some surprising attitudes toward undocumented workers from first- and second-generation immigrants in the Asian community.
An Unconventional Food Show
Morgan Neville, the director of the show who is known for his cultural documentaries like The Music of Strangers: Yo-Yo Ma and the Silk Road Ensemble and Won't You Be My Neighbor, saw Ugly Delicious as a cultural film from the very beginning.
"Food and language. They are the most elemental parts of culture. Through food, we understand other cultures and our own sense of identity. So, for me it was an opportunity to talk about food in a bigger way than people usually talk about it, and that's what got me excited," Neville told Observer.
In a sense, Ugly Delicious can be seen as a fusion of Neville's cultural perspective with the food expertise of Chang and former New York Times food critic Peter Meehan, a co-host in the show and a close friend of Chang's.
Having known Chang and Meehan for a long time, and observed the community around them, Neville saw what he felt was a blank spot in food media because of how rarely the realities of this industry were captured on camera.
"There were different conversations happening privately than what I saw on TV shows. A big part of it was that David and Peter and a lot of chefs disagree about food. They have different arguments about food—the authenticity of it, and many other questions," Neville said.
"I feel a lot of food programs are very monolithic. They're always about the best food or the best technique, or the best whatever. But [Ugly Delicious] was an opportunity to have people say, 'I think this is great,' and someone else say, 'No, that's totally wrong.' In that way, it's much more about asking questions than giving answers, which is one of my favorite things to do in my filmmaking."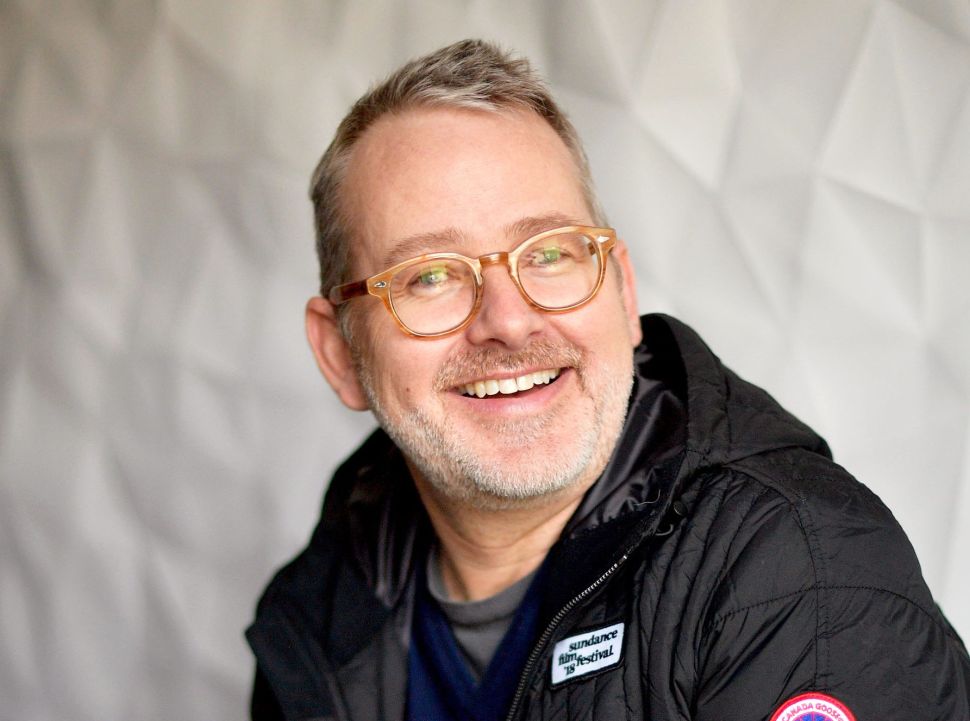 There were a few specific elements that were key to making this an unconventional food documentary. For example, there's no narration, a standard element in food shows. The creative team also carefully considered how much food preparation to show in the final product. But most important of all: Neville let things happen naturally.
"When we go into shooting, we tell people that it's 100 percent okay to disagree with David. I think a lot of people tend to feel intimidated by the host of the show, and we wanted people not to feel intimidated. We say if David's wrong, please tell him he's wrong," he said.
In the fried chicken episode, Neville recalled, Chang, a second-generation Korean American, said in a panel discussion that he feels insulted every time he sees a white chef cooking Kimchi as if it's a cool thing, because they never had to deal with the emotional hardship from being ostracized as a kid for eating Kimchi. But The Wire creator David Simon, who is also on the panel, countered him, arguing that white chefs cooking Asian food is a great example of America's "cultural appropriation." "It's what we do best. We are the greatest mutts that history [has] ever put together," Simon said.
What It's Like to Work With David Chang
"David is very opinionated. He's not for everybody. He's a strong flavor," Neville said. "There are a number of times when people school David on something in the show, or David finds himself boxed into an intellectual corner. But that was actually really valuable."
As shown in his previous TV work, like on The Mind of a Chef (Chang hosted the show's first season), he is famously judgmental and confrontational, especially when it comes to food. But Chang is also blatantly honest, making him a great subject for documentaries.
"David is a natural for this kind of work because he both understands how to drive a conversation, but it never feels like he's trying," Neville said. "He's very natural and he has that ability to remain the same even when the camera is on. There's no act going on, which is a great skill."
"David is pretty unfiltered. He's not afraid to court controversial subjects," Adam Rapoport, editor in chief of Bon Appetit magazine, told Observer. "He would talk about things that aren't going well and be upset about things. He's not guarded the way a politician would be. He puts it all out there," said Rapoport, who has known Chang for a decade.
Outside the U.S., the Ugly Delicious team also travelled to many countries where the immigrant food they profiled originated—Vietnam, China, Mexico, Italy—and visited non-tourist food spots only the locals would know.
In his early career, Chang worked in Japan for a few years as a Ramen apprentice. He shared a great deal about that experience in The Mind of a Chef, visiting various parts of Japan to and interviewing chefs, farmers and restaurant owners. But the range of food covered by Ugly Delicious is much broader.
"This was a much bigger project, so it was more difficult in different ways," Chang told Observer at the Webby Awards ceremony last month. "But we got a big network of friends all over these places to help find the local food. It's a small world."
That includes many familiar faces, too, like comedians Ali Wang, Aziz Ansari and Jimmy Kimmel. Chang said most of the celebrities in the show had come to his restaurants over the years and become friends with him.
Despite his growing fame in food media—perhaps now outside the restaurant world with the success of Ugly Delicious—Chang is still more of a chef than a media figure, both by his own evaluation and in the eyes of people who know him.
Chang still works at his restaurants on a regular basis. Lately, he has been splitting time between his home base in New York and Los Angeles, where a new Momofuku restaurant recently opened.
"He is a chef first and foremost, a very talented one," Rapoport said. "That provides him the opportunities to pursue all other interests. But it still goes back to the kitchen. That's where the soul is. That's what gives him the credibility and integrity to do what he does."