Wouldn't it be nice if you could just take a month, maybe even two, to retreat into the woods or mountains to reignite your imagination? You know, just to clear your head and reconnect with your creative side? It's a pipe dream for most of us whose daily duties include churning out emails and spreadsheets in fluorescent-lit offices. But the opportunity to escape into the open air to free up some valuable mental space is an achievable reality for those who have chosen a creative career, thanks to the windfall of receiving offer to take part in an artist residency.
Commonly boasting cabins and communal meals, artist residencies may seem like little more than summer camps for adults. But there is a long history of live-in opportunities to support artists and further cultural dialogue in the U.S. Given that nowadays the vast majority of artists spend their days shuffling between various part-time jobs to pay off student loans and late lonely nights in a cramped studio spaces with no heat, these programs—however varied in location, reputation or size—are like a precious pot-of-gold of time and resources with little overhead to help further an idea or project, as well as their careers. So what do the best ones offer, and what is an artist supposed to achieve on residency? It's a lot less about "just making art" than one might think.
Fully Funded Freedom
Residency programs as we know them today first started to appear in the early 20th century. Wealthy art-loving benefactors would offer funds or space for artists to make work away from the distractions of the everyday, but still in the company of friends. This was perhaps exemplified in the U.S. by the likes of millionaires such as Andrew Carnegie, and J. Pierpont Morgan, who created a fund to realize America's first artist residency, the MacDowell Colony in New Hampshire, in 1907.
"Residencies offer something to artists that is really hard to get elsewhere—fellowship, dedicated time to work you usually only can get in a degree program, and a new network," artist Rachel Libeskind told Observer. She'll be returning for a short stay at Watermill Center on Long Island this summer as part of a special alumni residency.
Started by avant-garde theater director Robert Wilson in 1992, Watermill's library collection and studio spaces are tailored to both visual and performance artists, which came in handy for Libeskind who transitioned from a traditional fine art background into performance art over the last decade. "It is probably the best library collection I have ever gotten the chance to use. I could spend weeks just researching."
But even as programs continue to proliferate, funding to support the artists is increasingly hard to sustain, which is why Watermill took to hosting an annual summer benefit, which is now renowned for its wackiness. 
According to Libeskind, the importance of residencies to the sustainability of contemporary art making needs to be better understood if society wants artists to keep producing work—making art, after all, is a type of labor that supports an entire multimillion dollar industry. Like everything in the art world, she says "the economics of making a residency work today are complicated, and a lot of really wonderful programs, like the Vytlacil Campus of the Art Students League of New York, have had to close because they lack the necessary funding."
Somewhere Failure Is an Option
"Residencies offer a chance for artists to experiment, and to fail and learn from that failure without it adversely affecting their careers," said Nancy Wilhelms, executive director of Anderson Ranch Arts Center in Snowmass, Colorado. Started in 1966 by ceramist Paul Soldner, who was looking to create an alternative to art school, the Ranch has one of the most established and respected residency programs in the U.S. According to Wilhelms, artists-in-residence should feel empowered to play and unintimidated by learning new skills, "even [in] those mediums that the artists may not have explored previously," she said.
For Iranian-American political performance artist, rapper, and comedian Amy Khoshbin, her stint at the Ranch helped her enter the realm of more traditional object-making, which she said came at an amazing time in her practice. "I wanted to start making saleable work," she told Observer, explaining that she often creates large-scale performance and video work that can be harder to sell in galleries to the average collector.
But with the help of the Ranch staff and fellow artists-in-residence, Khoshbin created a new body of work comprised of ceramic sculptures, drawings and prints on the topic of non-violence and disarmament. The artist was thrilled with the resulting series, not only because the new mediums allowed her message to reach new audiences (and collectors), but it helped diversify her skill set without incurring the cost of going back to school. "I can now say I work in ceramics and printmaking officially," she said.
London-based artist Marianna Simnett agrees, noting that her recent stint at Minnesota's FD13 Residency for the Arts this spring allowed her to push her video practice even further, helping her make her first fully live work, The Midden, performed for one night only. "I have always felt I should be doing live performance, but since my work has often involved invasive procedures and acts of physical duress, I have been strict about what I would do live versus recorded," she explained to Observer.
The residency, however, provided a safe space but with a new audience, which helped her tackle the transition to live performance just in time for a new live work with Lucinda Chua and Charlie Fox at London's Zabludowicz Collection on June 23. "Now that I've finished the residency, I can begin to understand what I was doing there and develop it for even more future projects like this."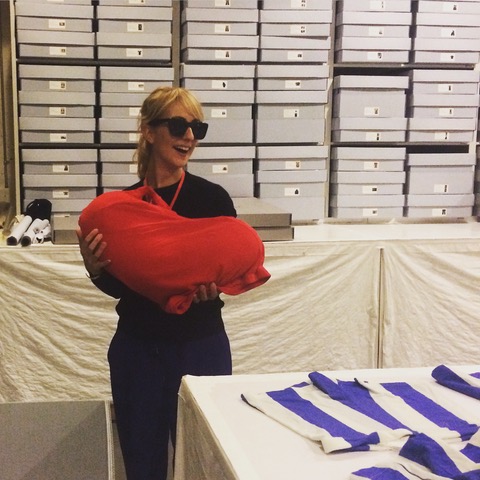 A More Useful Social Network
While residencies might offer materials and opportunities for artists to create new work or further hone their skills without the high tuition toll of more schooling, a good residency will also provide something less quantifiable but perhaps even more valuable: expanded networks. "A very strong component of residency programs is building a sense of community and being able to explore ideas and work with colleagues," explained Wilhelms, who believes the interactive experience at Anderson Ranch is one of its main strengths for artists. 
As art became more activism- and performance- oriented in the 1960s and '70s (when the Ranch was in its nascency) residencies increasingly attempted to provide more than just solitary places to get down to work. "Residencies often just gave you a studio and a lunch and left you alone. That's not Anderson Ranch; it's truly interactive," said Wilhelms. Many programs moved away from a simple retreat model to a more rigorous peer-to-peer exchange structure focused on shared topics of importance. The goal was not only for artists to be able to make work, but also for them put their art to work for a greater social good through community engagement. This contemporary residency vision operates on the assumption that artists-in-residence may foster creative ideas not only in the arts, but more broadly in society at large.
Khoshbin has found her residency experiences useful in this way, noting that the people she met through various programs—most recently at Anderson Ranch this past spring, but also at the Watermill Center, and Lower Manhattan Cultural Council's Workspace residency—expanded her artistic practice by introducing her to other artists working through similar ideas in different ways. They also inspired her to be more politically active as she witnessed how even a small group of people could become a generative force of inspiration.
"There is such a strong community of artists, arts professionals and supporters nationally and even internationally—we have more power than we think if we can organize together," Khoshbin said, noting that spending time with other artists from all over the country who had similar social concerns and ideals spurred her to run for City Council in Brooklyn's District 39 for a 2021 position. "Having the time and space to create experimental works across genres has not only helped my art career immensely, it has also given me the tools and confidence to run for political office."