Today is National Catfish Day, and it has nothing to do with MTV. Before Internet dating scams, there were fish.
National Catfish Day was signed on as a commemorative holiday by Ronald Reagan in 1987. It's not as famous as National Ice Cream Day, Reagan's 1984 salvo, or as old as the illustrious National Walnut Day, signed in by President Eisenhower in 1958. But it proved important for the catfishing industry.
National Catfish Day is the brainchild of Mike Espy, who in 1986 became the first African American congressman elected in Mississippi since Reconstruction. He had recognized catfish as an emerging crop in his state, and decided to create a commemorative bill, a one day "holiday" of sorts, in an attempt to make more people hungry for the defiantly un-handsome fish.
It was Epsy's first bill proposed upon taking office in 1987. It didn't go well.
"I thought it was gonna be automatic," Espy told Observer. "This is something that every member of Congress is allowed to do, but I was not, because they thought it was silly."
But the potential economic boon kept Espy pushing. With the help of fellow Mississippian John Stennis, at that time the head of the United States Senate Committee on Armed Services, they shoved the bill directly onto Reagan's desk. That went better.
"We proved them wrong," said Espy.
He then had Stennis set up a catfish luncheon with procurement directors and chiefs of staffs of all the military branches. He flew up catfish chefs from all over the south to cook catfish every way imaginable, and got it placed on the military's commissary menu.
"From then on I had no trouble getting the votes of the Mississippi farmers because most of the catfish came from my state and from my district."
Espy's victory was just one notch in the US's long, often bizarre, belt of commemorative holidays — not all of which boast presidential approval, or long, rich histories. Yet.
That's where Marlo Anderson, founder and CEO of the National Day Calendar, comes in.
Anderson's motto is "celebrate every day," and he has made it his job to track down and catalog as many National Something Days as he can find. His journey began as a hobby five-and-a-half years ago, during his search for the origin of National Popcorn Day.  
The quest can be maddening; he never found his answer to how Popcorn Day emerged. The same goes for the still-mysterious Apple Turnover Day (July 5), National Linguine Day (Sept 15), National Deviled Eggs Day (Nov 2), and National Oatmeal Nut Waffles Day (March 11).
In total, however, he claims to have compiled the origins for all but roughly 400 of nearly 1,500 commemorative days by combing through old newspapers, congressional bills and online sources. The success of the calendar has also led to tips from readers.
As for the missing 400, Anderson believes "the majority of them are probably company or individual designation that somehow or another made it into the consciousness of the country."
Over the years, his hobby grew into a company—he now employs 10 people full time, and up to 25 for special projects, such as a TV show about the National Day Calendar.
Anderson describes his office as "a fun loving group." They take care of business, but also know how to celebrate. Popcorn finds its way into all corners of the office on Popcorn Day. They answer phones by saying, "what's your favorite color?" on Buddy the Elf Day.
And, of course, there are donuts on National Donut Day, which, though today dominated by Dunkin Donuts giveaways and social media #DonutHashtagsGalore, began as a Salvation Army fundraiser in 1938, as a way to honor women who gave donuts to the troops during WWI. (There's even a story of a POW in Vietnam who convinced one of his captors that November 10th was Donut Day, as a way to prove his country's history of important holidays, and get some extra food for his camp.)
The National Day Calendar has even begun recognizing holidays themselves, which are largely submitted by individuals and companies through their website. They get around 20,000 applications a year, and only honor roughly 30, usually with compelling stories.
Some successful winners include National Beef Patty Day (the first Saturday in August), submitted by Caribbean fast food chain Golden Krust; National Fried Clams Day (July 3), championed by Woodman's of Essex, a restaurant whose founder created the fried clam; and Astronaut Day (May 5), put forward by the Uniphi Space Agency, an agency that represents astronauts and attempts to inspire others with their stories. Astronaut Day got shoutout from Northrop Grumman and Paris Hilton. It is one of Anderson's new favorites.
The process of recognizing a day involves gathering a four person committee at the National Day Calendar's North Dakota office. Anderson does not sit on the committee because he "prefers to be removed from the process." Plus it's time consuming. The quad-bunal goes in a room and debates the relevance of each potential day. Usually one member of the group will champion a day, and try to convince the others of its merits. Ultimately, each new day must be agreed upon unanimously before it can be recognized.
If approved, there is a fee, which is determined by the size of the group submitting, and whether or not it's a non-profit. In return, they get a framed 20" x 30" proclamation of the day, and, more importantly, publicity.
Once a day is agreed upon, a press release gets sent out to all the National Day Calendar fans, 34,900 Twitter followers, and over 20,000 media outlets and personalities from all over the country. From there, some days, such as the not-at-all dirty "National Grab Some Nuts Day," get featured on talk shows, radio programs, and in news stories. In short, the calendar gives every day a chance to work its way into the national imagination (and often, stomach).  
Even with the grueling admissions process, there are a lot of days to recognize. This year, September 22nd alone will (accounting for days that fall on specific Saturdays) feature 13 days: Legwear Day, BRAVE Day, Centenarian's Day, White Chocolate Day, American Business Women's Day, Car Free Day, Dear Diary Day, Hobbit Day, Ice Cream Cone Day (not to be confused with Ice Cream Day) Hunting and Fishing Day, Public Lands Day, Elephant Appreciation Day, and Singles Day, which presumably also applies to romantically un-involved elephants. How can a humble autumnal equinox hope to keep up?
Saying "maybe I should pitch National Arbitrary and Ridiculous Day Day" is a reasonable reaction to discovering all this, but Anderson believes that all traditions have to begin somewhere.
"For the most part — and there are a few holidays that are not made up, I mean of course July 4th, Independence Day, there's a reason why we have that day — but you could even say that Christmas is a made-up holiday, if you really get down to it."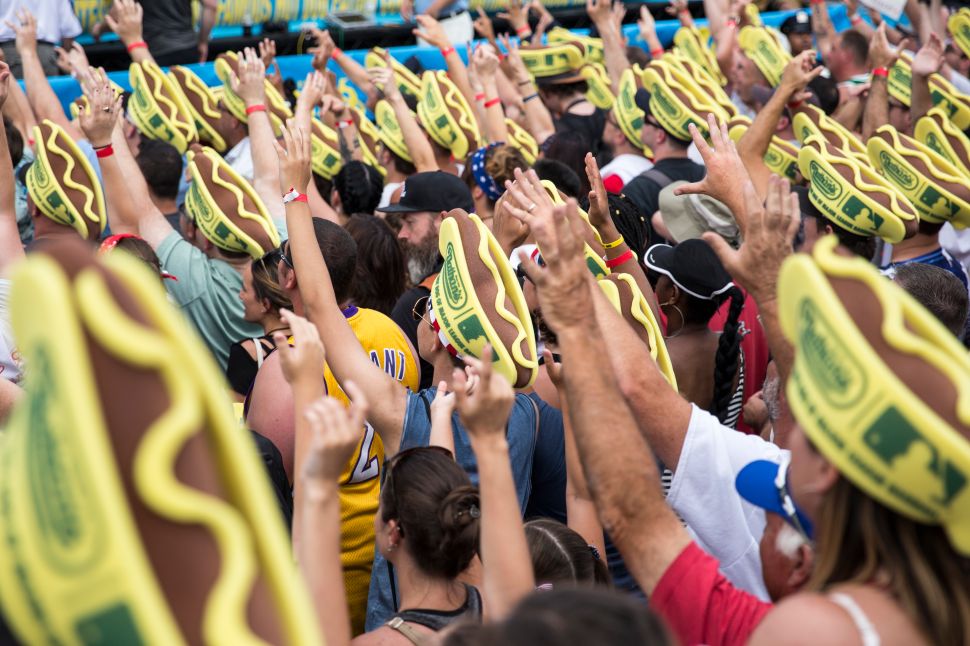 Occasionally a day, such as National Selfie Day, which was started by a Texas DJ in 2014, will go viral on its own, without clearance from Anderson's board. When that happens, it gets added to the calendar.  
Even with the support of the Day Calendar, however, Anderson says it usually takes time and effort for companies get real national recognition for their holidays, and he's seen millions of dollars get spent on advertising and marketing for promotions and giveaways.
Could the lack of free catfish giveaways be the reason National Catfish Day isn't as popular as National Donut Day?
"I'm sure that has something to do with it," Anderson says, laughing.
Last year Catfish Day had only 20 total influencer shares on Twitter (larger verified accounts) and zero on Instagram, compared to 227,914 on Twitter and 2,294 on Instagram for Donut Day (data courtesy of NewsWhip). Some days may never achieve relevance (National Peaches n' Cream day had two total shares last year), but Anderson is adamant there are people who want to still celebrate every approved day.  
"Even on Catfish Day, if you love catfish, the odds are pretty good that you're probably gonna call a couple buddies, or a couple family members, and you're gonna go out for catfish. It's more about an excuse to get together with friends and family. That's what I think is real core to this." 
Espy, meanwhile, had a catfish luncheon every year while he was in office, and plans to continue the tradition if he wins a Senate seat in this upcoming election.