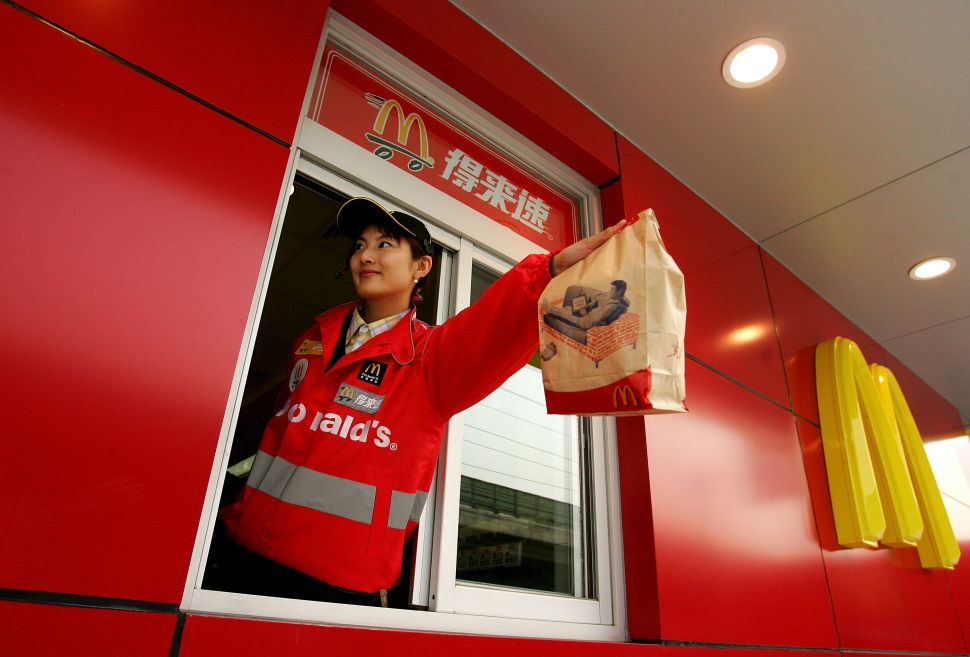 American-born global fast food chains are making big strides towards trying to be eco-friendly, starting with eliminating millions of plastic straws. But, for the most part, only in overseas markets.
Starting Wednesday, KFC will no longer provide plastic straws and plastic cup lids in its 84 restaurants in Singapore, the fried chicken chain announced Monday. The change is expected to save about 18 tons of plastic each year, the company said. In addition, it will soon roll out more biodegradable packaging in various countries.
KFC's attempt to reduce plastic is a direct answer to McDonald's announcement last Friday that it would replace plastic straws with paper ones in the U.K. and Ireland, starting in September.
But both fast food chains have been relatively quiet on their environmental push in the U.S.
In fact, just three weeks ago, McDonald's shareholders voted against a proposal to stop offering plastic straws in all its U.S. locations. The proposal was drafted by environmentalist group SumOfUs and had collected nearly half a million signatures by the time of the voting. Regardless, only 7.7 percent of shareholders voted in favor of the petition.
That said, the burger chain still decided to implement some changes.
"You asked, we listened," McDonald's said in the Facebook post last Friday announcing the cross-the-board plastic straw ban in the U.K. and Ireland. "Reflecting the broader public debate, our customers told us they wanted to see a move on straws," the company told the BBC.
McDonald's has already phased out plastic straws in some locations in the U.K. and Belgium.
However, pushing the same effort in the U.S. market would be much more challenging—primarily due to its sheer size.
McDonald's operates over 14,000 stores across the U.S., compared to just 1,250 in the U.K.; KFC has 4,500 stores in the U.S. As such, replacing plastic straws across the country would be much more expensive than in those European markets.
In an argument against SumOfUs' proposal last month,  McDonald's board of directors said that ditching plastics in the U.S. market would unnecessarily divert money from other sustainability causes currently underway.
Plastic straws have become a hot target in the environmentalist circle lately. Despite accounting for a tiny fraction of humans' total plastic consumption each year, straws are viewed as a greater danger than plastic bags to wildlife, particularly to sea animals.
"The problem with straws is that they rarely end up in recycle bins. And because they are small and light, they blow around quickly into our oceans and waterways, and can get picked up by turtles and seabirds," Sondhya Gupta, a senior campaign manager at SumOfUs, told Observer.