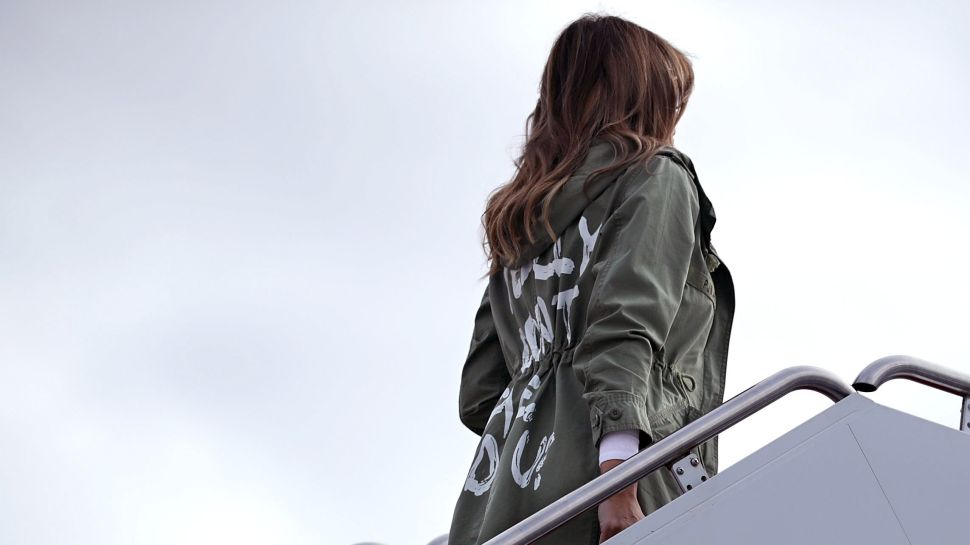 This runway season, scandal is in as the White House copes with some major wardrobe crises.
Environmental Protection Agency (EPA) Administrator Scott Pruitt spent $24,115 on tactical clothing and body armor, including nearly $3,000 on "tactical pants" and "tactical polos" for his security entourage. A cousin to the often maligned cargo pants, "tactical pants" are outfitted with technical modifications ideal for law enforcement officials and military professionals; "tactical polos" often combine a dressy look with an athletic fit for security officers.
Word of the tactical polos and pants surfaced during Wednesday night's Intercept report revealing Pruitt dropped $4.6 million in taxpayer dollars on security. Although the EPA has justified the expenses by pointing to death threats made against its administrator, The Washington Post reported that the 24/7 security detail ran errands for Pruitt, such as fetching his dry cleaning and finding his favorite moisturizing lotion offered only at Ritz-Carlton hotels.
Earlier reporting by Buzzfeed found that the "death threats" consisted of an expletive-laced letter sent by an 85 year old and "someone drawing a mustache on Pruitt's face on the cover of Newsweek and taping the magazine inside of an elevator at an EPA building."
Following the news of Pruitt's taxpayer-funded clothing shopping spree, First Lady Melania Trump boarded Air Force One to tour an immigrant's shelter along the U.S.-Mexico border. Despite wearing a $51,000 Dolce & Gabanna jacket in Italy last year, the first lady opted instead for a $39 Zara bomber emblazoned with the phrase, "I really don't care. Do u?"
A spokesperson for Melania Trump said: "It's a jacket. There was no hidden message. After today's important visit to Texas, I hope the media isn't going to choose to focus on her wardrobe."
Upon landing in Texas during an immigration crisis defined by children kept in cages, Melania was spotted wearing the jacket, cementing the scandal as a trending topic on Twitter.