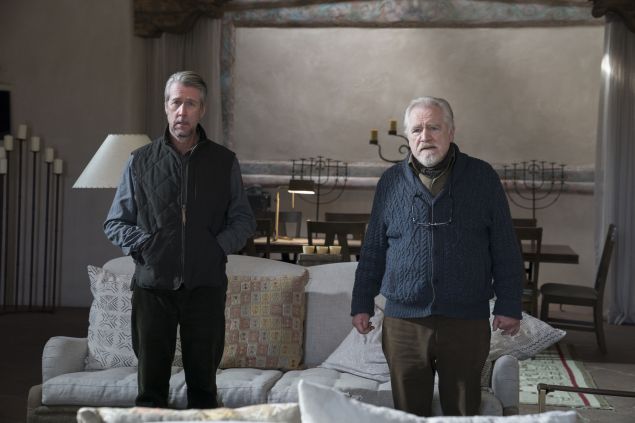 Unlike at most streaming networks where content is churned out so rapidly that a bad show goes mostly unnoticed, a misfire at HBO stands out sore thumb, especially when it was awarded their premiere Sunday night time slot. Succession, touted as HBO's groundbreaking new summer series, follows the inner turmoil of a mega rich American dynasty in charge of one of the world's biggest media and entertainment conglomerates. After only two episodes aired, HBO ordered a second season, a preemptive power move which typically cements a show as their new watercooler series.
But there's just one problem, Succession isn't that good. It's a dramedy that's neither funny nor incredibly moving, and other than Brian Cox's formidable performance as family patriarch Logan Roy (and a really awesome, ominous opening credits score from Nicholas Britell) little else has so far stood out.
But there are a few reasons we've hung on, and if creators up the ante on a couple key points, we think Season 2 of Succession could be…well…a success.
First and Foremost, Give Us More Alan Ruck
So Alan Ruck has barely aged a day since Ferris Bueller's Day Off. That strange fact aside, playing Connor, Logan Roy's eldest son (half-brother to Waystar heirs Kendall, Siobhan and Roman) he stands as the show's only consistent comedic relief. Unlike his siblings, Connor has no work ambition and is perfectly content living on his sprawling ranch in New Mexico while paying a prostitute to be his loving companion. He doesn't apologize for unearned wealth, nor does he want to monopolize it by ruffling any family feathers.
Ruck plays this naive man-child with a likable neurosis and steals every scene. The problem with Connor is that he's a strong supporting character seen only intermittently. How about a little Ruck in every episode?
Leave

Reality

Politics Out of It
While there's been much speculation on the similarities between the Roy family and the Murdochs, the series has only briefly touched on Logan Roy's political power and sway in D.C. But after episode 7, in which Siobhan (Shiv), played by Sarah Snook, accepts a job to run a presidential candidate's campaign, Succession could easily trap itself in a political dark hole. There's not much entertaining watching privileged people make self-serving decisions that have disastrous effects on the entire world. For that, we can merely turn on the news.
While show creator Jesse Armstrong mentioned at a Television Critics Association press event, as reported by Variety, that he's pulled inspiration from numerous prominent American families such as the Eisners, Hearsts, Redstones, along with British media dynasty, the Maxwells, and the royal monarchy itself, others have called out similarities between the Roys and the Trumps, and the show will not benefit in furthering any of those similitudes.
Bring the Backstory Out of the Shadows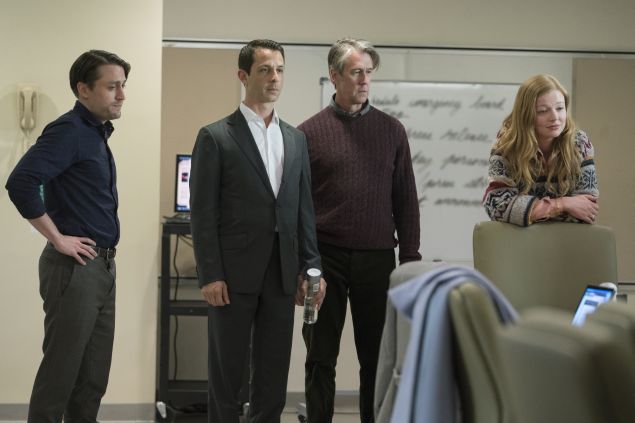 Purposely keeping viewers in the dark can make for great storytelling, but the technique fails when the exclusion of too much information makes the characters simply one-note caricatures. It's hard root for anyone when we're continuously watching them complain about a high level job they didn't earn and then want to be rewarded for doing nothing. Connor, Kendall, Roman and Shiv come off as little more than rich kid stereotypes, and in order to cheer on any of these antiheros, we need to see that there's more than meets the eye.
Ace This Bechdel Test
Other than Shiv, there are only three other female characters we see regularly. Kendall's ex-wife Rava (Natalie Gold), Waystar executive Gerri (J. Smith-Cameron) and Logan's third wife, the very mysterious Marcia (Hiam Abbass). Not only do we want to see all these female characters fleshed out, we want to learn more about the women not seen on screen, the biological mothers of the Roy children.
Becoming more familiar with the circumstances as to why Logan's first and second wife are no longer around will give us a deeper understanding of why the family acts the way it does, and perhaps, also give us some more compassion for them.
Balance the Comedy and Drama
The show thrives comedically by exploiting the billionaire family's ridiculous lifestyle, whereas it works dramatically when we see them as merely human—a dysfunctional family with issues just like ours. Where the series nails it in finding a rhythm between the two is in the story following the impending marriage of Shiv and Tom (Matthew MacFadyen).
Tom's over-the-top rage while working overtime to do the company's bitch work makes for laugh out loud moments and his intense need to be accepted by Shiv's family makes him easily relatable. Shiv loves Tom, but doesn't seem to be in love with him. Tom's her security blanket, a person she knows will be by her side no matter what, the crutch she never had growing up. Tom and Shiv may not make for matrimonial heaven, but they are weirdly compatible, and it's an interesting relationship to watch ebb and flow.
The plot of Succession doesn't move quickly, so the bread and butter of this show lies in discovering the nuances of these characters' bonds and their ever shifting alliances with one another. If the series can double down on that in Season 2, Succession might even have hopes of progressing to level three.