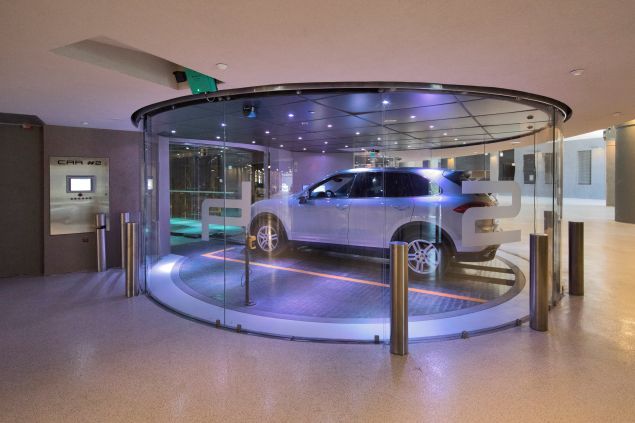 Celebs. They're just like us! We know from all the pap shots we see of them grabbing coffee from Starbucks or taking their tiny dogs for a stroll. Well, most of us don't have cadre of paparazzi following us around trying to capture that 1/500th of a second where your posture suggests you may have a baby bump or your resting bitch face implies a secret 25-million dollar divorce.
So, you can imagine the ultimate home amenity for A-Listers isn't necessarily a private movie theater or in-home recording studio…it's just privacy. The next time you ogle at Tom and Gisele's latest 13 million dollar home purchase or sale, know that at least a little of that price tag pays for some amenities you never knew you needed (because you don't), like the high walls, tinted windows and such. But then there are some anti-gawker add-ons that would be considered excessive even for Lady Gaga's next crash pad. Here are some of the best and weirdest measures developers are incorporating to appeal to those who, whether warranted or not, have a heightened paranoia about prying eyes.
Your Own Elevator Bank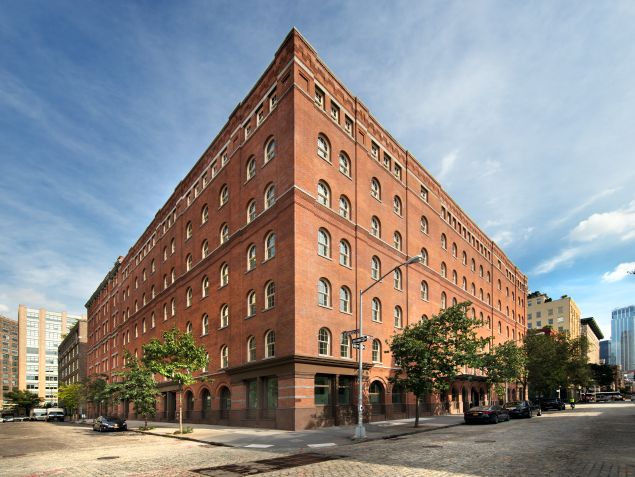 Tribeca's 443 Greenwich has been sought after by celebs like Ryan Reynolds and Harry Styles for its gated underground porte-cochère, private elevator entrances to each unit and an elevator bank dedicated to each line in the building. Meaning, you never have to see your neighbors and make polite elevator conversation. Ever.
But if you want to, social spaces include a 4,000 square foot interior courtyard, luxe hammam, travertine marble lap pool and 5,000 square foot roof deck. The building is definitely in-demand; just two units are currently on the market, starting at $8.25 million for a 3-bedroom.
A Drone-Intercepting Eagle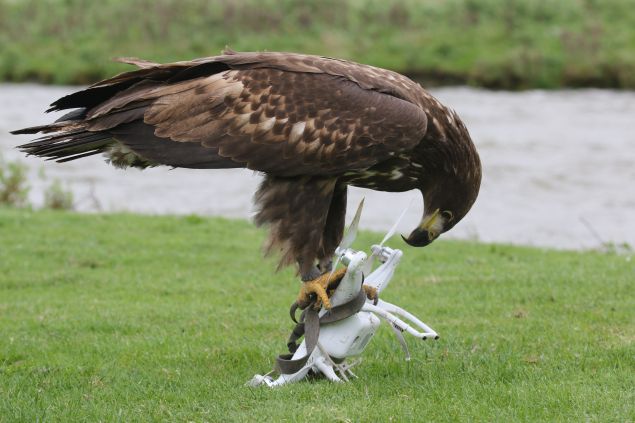 Yes, really. It turns out birds of prey can be trained to take down pesky photo drones, making them the ultimate accessory for any paparazzi-prone celeb who's just looking to quietly take in some sun on the terrace.
Guard From Above, based in the Netherlands, trains drone-intercepting eagles that can be deployed to take down any type of drone. CEO & Founder, Sjoerd Hoogendoorn, has said in news items posted to their website that clients are primarily defense and law enforcement units, but also include private security firms responsible for seeing that certain VIP events remain completely under-wraps.
A Photog-Proof Beach
Even Malibu can't quite compete with this (yet). Las Ventanas al Paraiso in San Jose del Cabo, Mexico, has gone to the extreme and devised a web of tactics meant to photo-proof their entire beach. Mirrors are installed on the sand that help prevent helicopter-riding paparazzi from getting a good shot, and a jet ski patrol is on call should any waterborne paparazzi show up for a snap. Regulars include Ryan Seacrest and the resort's owner (and Beanie Baby billionaire) Ty Warner. While primarily a luxury resort, it also includes 30 private residences dotted along the coast.
A Private Car Elevator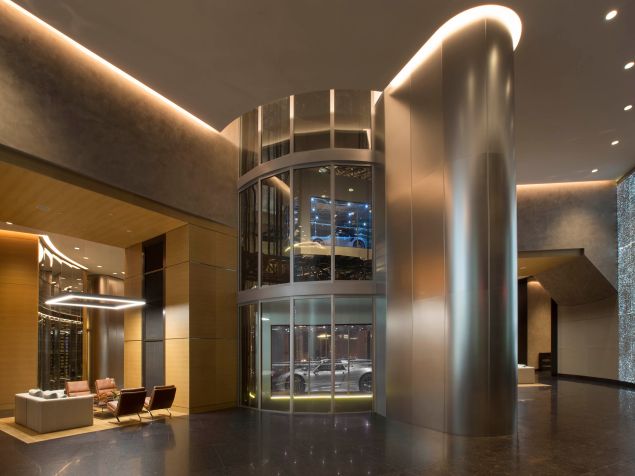 Getting from club to curb to car to home is prime time for an awkward snap. So get a drive-in elevator that whisks you directly up to your penthouse, all without having to get out of the car.
The Porsche Design Tower in Miami has a patented central glass elevator and "sky garages" for each of the 132 units, so residents can drive in the building's gated entrance and be ferried up to their apartments, where they can park what probably isn't a Toyota right in their foyer. Problem solved. 
A Private Island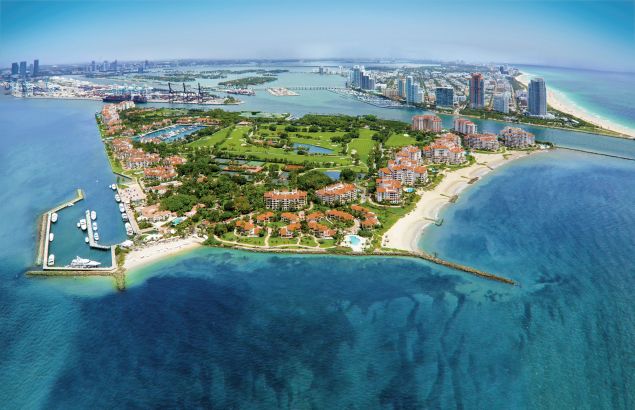 Celebs like Johnny Depp have famously snatched up entire islands for to get away from it all. But, the only problem with getting away from it all is…you're always away from it all.
Private islands such as Miami's Fisher Island offer the convenience of a nearby metro hub with the added privacy of being surrounded by water. The only way to get there is by private ferry, and you can only take the boat if you live there or are on a guest list.
Andre Agassi and Oprah have called Fisher Island home and the exclusive neighborhood has recently opened up to newcomers with the residences at Palazzo Del Sol and Palazzo Della Luna coming on the market. Starting at around $6.5 million, you can rest assured private elevators are also included.
Your Own Airport
Zaha Hadid's 1000 Museum in Miami (the last building she personally worked on) will have the ultimate way to come and go when it's completed later this year: its own helipad with a private elevator straight to each apartment below. It will be the first (and only) residential building with a private helipad on the East Coast. Other extras such as a bank-quality vault and an entire amenity deck with multiple pools will make this building the ideal pied-à-terre for a week at Art Basel or a stopover before St. Barths.