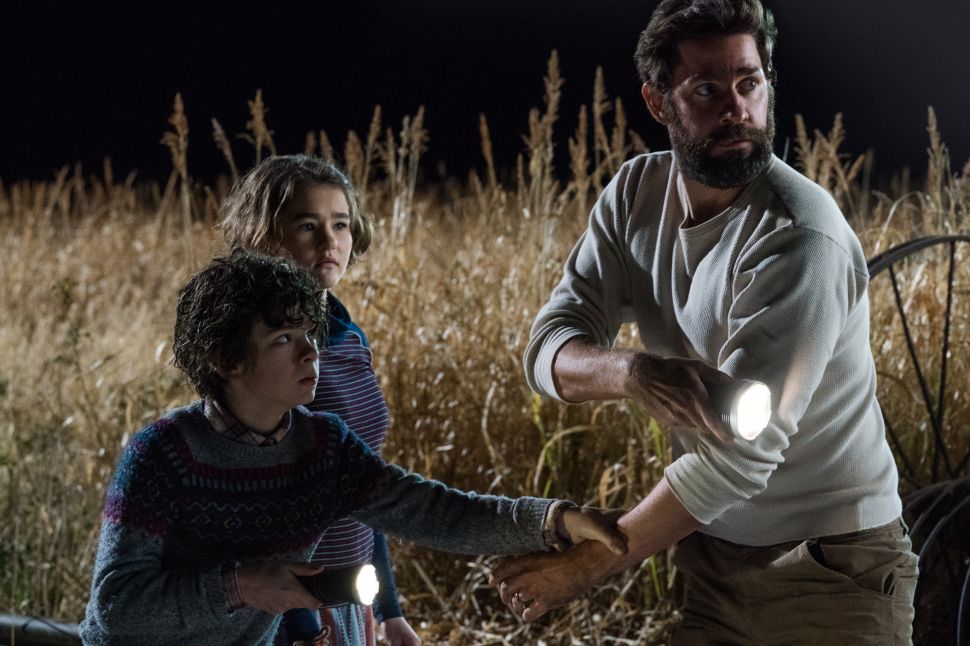 Outside of the Transformers series, which may be on its last legs, Paramount Pictures has struggled to put together viable franchises in recent years. These days, if you're not building out concepts for sequels, spinoffs and a long-running series of moneymakers, you're falling behind in the Hollywood arms race. So it shouldn't be a huge surprise that Paramount is deadly serious when it comes to developing a sequel for John Krasinski's A Quiet Place.
The original horror film outperformed all box office expectations when it took in nearly $330 million off a tiny $17 million budget thanks to universal critical and audience praise. But with the standalone nature of the story and Krasinski's busy schedule—the actor and filmmaker currently stars in Amazon's Jack Ryan adaptation, which will soon begin filming a second season—it was unknown what form a sequel would take and when audiences might be able to see it. The last thing the studio would want to do is rush out an inferior product and squander the goodwill they had generated.
Thankfully, that won't be the case. Collider recently spoke with producer Andrew Form who confirmed that Krasinski will be involved in some capacity and that the studio isn't pressuring the creative team to bang out a sequel.
"Oh [Krasinski is] definitely involved. We're lucky on this one. I've had movies where the studio says to you, 'Here's your date. Let's go!' And on this one, we're not rushing anything, which is amazing. So we're gonna take our time, we're gonna figure out where to go, but there is no rush on it, and we're just starting to talk about it. We're figuring out what everyone's involvement's gonna be and what the actual next movie's gonna be. The first one is so special to us that we really want to take our time with this and not rush anything."
Krasinski directed the sleeper hit and received a co-writing credit along with original scribes Bryan Woods and Scott Beck. It's unclear just how involved he'll be the second time around. However, the studio is giving the project enough breathing room that Krasinski should be able to carve out a significant role for himself, should he want to. Per Form:
"It's such a special movie to us, the experience and everything. It's easy to rush these and we've made movies in the past where we've rushed them through and we've felt it, and we just don't wanna do it on this one. We really don't. We really just wanna take our time and as long as it takes, it takes. It has to be the right story, just like the first one. It just has to be."
The horror genre has quietly become Hollywood's most bankable lane. The Saw franchise has managed to pull in around $900 million worldwide against an average production budget of $9.5 million over the last 13 years. Jordan Peele's Get Out was one of the most profitable films of 2017, not to mention an Oscars contender. Warner Bros. has been happily subsisting on The Conjuring franchise's steady diet of box office profits, while last year's It smashed records left and right.
The slow-and-steady approach Paramount is taking with A Quiet Place 2 is the right one. In the long run, they'll earn more bang for their buck because of it.