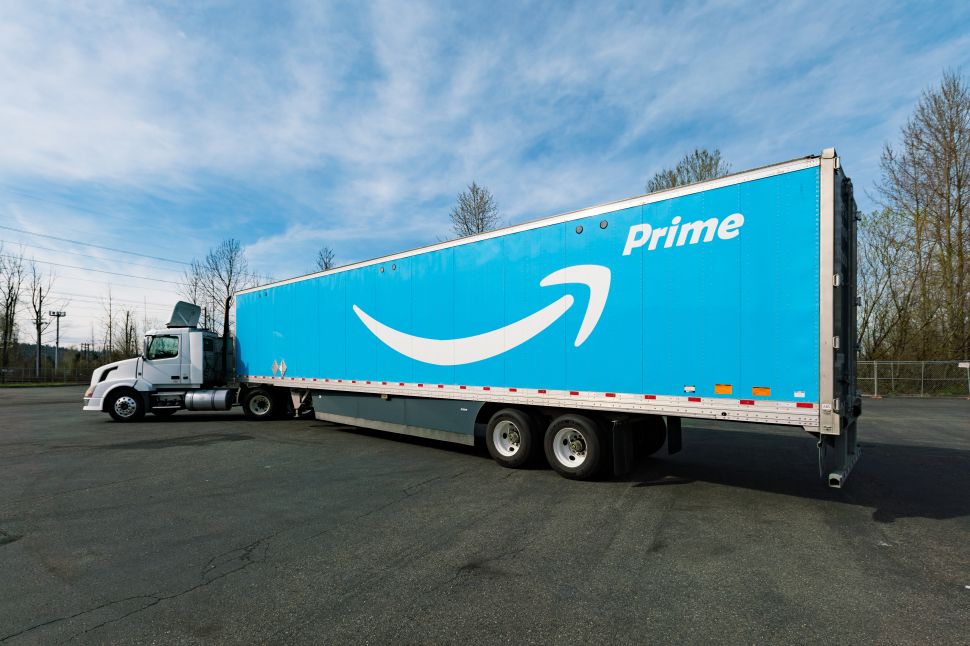 Amazon Prime Day is officially the Black Friday of summer.
This year's 36-hour sales event spanning from Monday afternoon through Tuesday not only generated the highest single-day sales (Tuesday) in Amazon's history, but also pushed sales at many of its competitors' (retailers with over $1 billion in annual revenue) 54 percent higher than an average Tuesday, according to Adobe Analytics data. Target, which launched its own promotions ahead of the Amazon event, saw its highest single-day sales in history on Prime Day.
This year's Prime Day didn't kick off to a good start. Shortly after the sales event began, the Amazon site crashed due to an overcrowding of site visitors. (So many shoppers saw an error page, which showed random pictures of Amazon employees' dogs, that the hashtag #DogsofAmazon trended on Twitter Monday night.)
Thankfully, the glitch was quickly fixed. Amazon announced Wednesday that Prime members in 17 countries bought over 100 million products during the event. Amazon also received more new Prime sign-ups on Tuesday than any previous day in the company's history.
However, not all shoppers came after the same deals.
While Americans and Canadians bought the most Instant Pots on Prime Day, people in Mexico and Japan stocked up on laundry detergent; Philips Sonicare electric toothbrush was the best-seller in China that day; and shoppers in Singapore went crazy over the deals for Coca-Cola Zero Sugar.
Interestingly, none of the best-sellers were Amazon-branded home devices, like Echo speakers or Kindles, despite Amazon's aggressive effort in promoting these products ahead of the event.
Here is a detailed list, courtesy of Amazon, of what Prime members in 17 countries bought the most on Prime Day:
U.S.: Instant Pot 6 Qt 7-in-1 Multi Use; 23 and Me DNA Test; LifeStraw Personal Water Filter
U.K.: Bosch Cordless Drill; Philips Hue Personal Wireless Lighting Light Strip; Finish Dishwasher Tablets
Spain: SanDisk Ultra 64GB memory card; Cecotec Conga Excellence 990 4 in 1 iTech 3.0 Robot Vacuum Cleaner
Singapore: Coca-Cola Zero Sugar; Play-Doh Shape and Learn Shape a Story; Kleenex Ultra Soft Toilet Tissue
Netherlands: Osmart Zigbee Smart Plug; Philips Hue White Ambiance GU10 LED Spot; Sandisk Micro SD
Mexico: Ace Powder Laundry Detergent; Amazon Basics USB Lightning Cable
Luxembourg: Jamie Oliver Tefal Pan; Brita Water Filter; Solar-Lamp in Preserve Jar with USB Connector
Japan: Top Super Nanox Liquid Laundry Detergent + Extra Large Refill; SAVAS Whey Protein 100 cocoa flavor 1050g
Italy: Finish Dishwasher Tabs All in 1 Max; Braun Multi-grooming Kit Precision Trimmer 9-in-1 for beard Styling; Hoover Rechargeable Broom 2-in-1 Freedom
India: Redmi Y2 Gold 32 GB Smartphone; Tata Salt; Mi 10000mAH Li Polymer Power Bank 2i
Germany and Austria: PlayStation Plus Membership; Jamie Oliver Pan by Tefal; Osmart Zigbee Smart Plug
France: PlayStation Plus Membership; SanDisk Ultra 64GB Memory Card; TP Link Wi-Fi Connected Plug
China: Philips Sonicare Healthy White HX6730 Toothbrush; Braun Digital Ear Thermometer; Paul & Joe Beaute Moisturizing Foundation
Canada: Instant Pot 6 Qt 7-in-1 Multi Use; LifeStraw Personal Water Filter; Bose QuietComfort Noise Cancelling Headphones
Belgium: SanDisk Ultra 128GB Memory Card; Osmart Zigbee Smart Plug; Philips Hue Lightbulbs
Australia: PlayStation 4 Pro 1TB Console with Bonus Fortnite Content; FIFA 18 for PlayStation 4; Philips Hue Lightbulbs