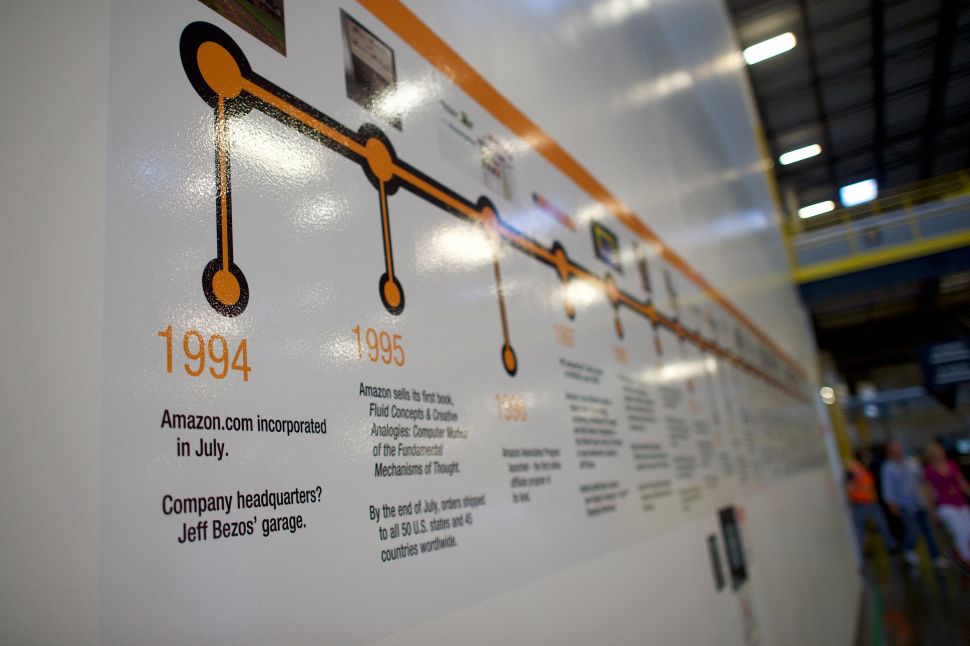 Exactly 24 years ago, Jeff Bezos started Amazon in his garage in Seattle, Wash. (like most classic American entrepreneurs) as a small online bookstore. And yet, he had a grand vision from the very beginning to build Amazon into "an everything store."
He has accomplished just that, perhaps even more. Today, Amazon is worth over $800 billion, and Bezos is the wealthiest human being to ever walk the Earth. One of Amazon's greatest advantages over all the traditional retailers is its massive Prime membership program, which surpassed the 100 million mark earlier this year.
Amazon clearly values the Prime membership immensely. So, instead of announcing any special milestones its 24th birthday, the company unveiled a surprising gift for Prime members: for the first time, Amazon is introducing a range of "lead-up" deals well ahead of its annual sales event, the Prime Day, which falls on July 16 this year.
Starting today, Prime members can get exclusive discounts on a number of products in fashion, furniture and everyday essentials. Amazon will also add new promotional items every day in the week leading up to the actual Prime Day.
Here is a peek at some of the best deals you can get starting today (if you are a Prime member):
Apparel and Accessories
Amazon is offering up to 40 percent off on a range of exclusive apparel brands, including Core10 (women's active wear), Goodthreads (menswear), Daily Ritual and Amazon Essentials.
All of these are Amazon's own fashion brands. Clothing has been a major focus of Amazon's business strategy in recent years as the company aims to establish a meaningful presence in the fashion industry. Besides developing its own brands, Amazon also built a robo-stylist smart enough to give personalized outfit pairing opinions.
Furniture and Home D

écor
Now through July 15, Prime members can get up to 25 percent off on furniture and décor from two brands—Rivet and Stone & Beam—and up to 20 percent on home products from Amazon Basics.
On July 16, more items will become eligible and discounts will rise up to 30 percent.
Everyday Essentials
It's also a good time to stock up on everyday items from cleaning supplies and paper towels to coffee and snacks.
Amazon is offering up to 30 percent off on select products from Presto!, Solimo and AmazonFresh.