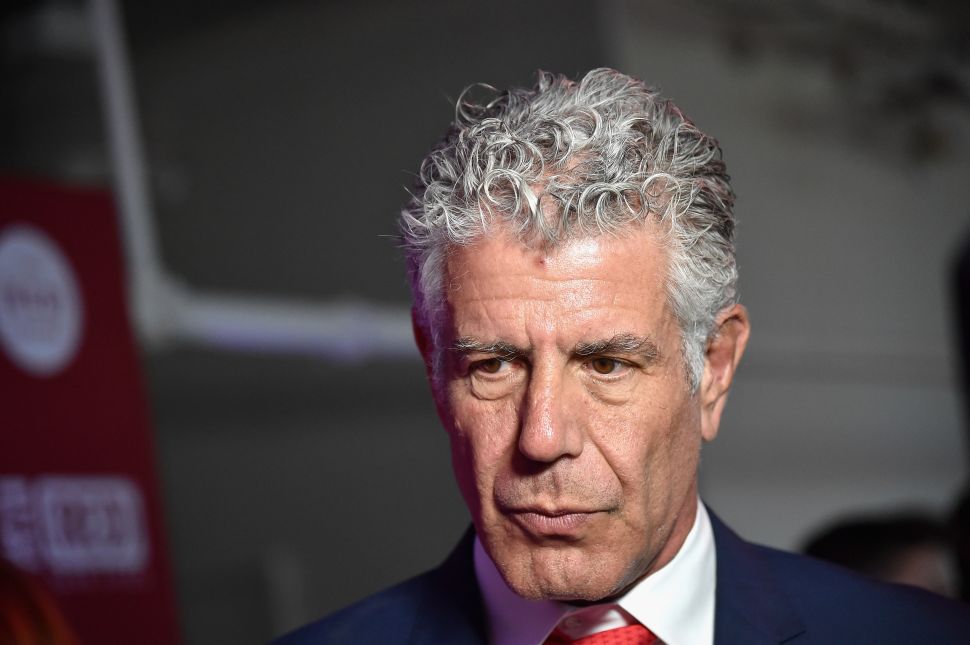 Three months prior to his death, Anthony Bourdain pulled no punches when discussing Bill and Hillary Clinton in a just-published interview, attacking the duo for the former president's history of sexual harassment allegations and how the Monica Lewinsky scandal was handled.
While speaking to Popula, which published the interview Sunday night, Bourdain described Bill as "a piece of shit. Entitled, rapey, gropey, grabby, disgusting, and the way that he—and she—destroyed these women and the way that everyone went along, and, and are blind to this! Screamingly apparent hypocrisy and venality."
"It was fucking monstrous. That would not have flown today," Bourdain said of the Lewinsky affair and subsequent failed cover-up.
While Bourdain conceded that he was against the impeachment of Clinton, he did say straightforwardly that he would "never under any circumstances vote for Bill Clinton today."
Hillary was also not spared in the television star's heated focus as he expressed disappointment over how she responded to the sexual assault allegations directed at Harvey Weinstein, a big time Clinton donor who is now facing multiple indictments.
"But I will tell you that as frightening as that was at times, when I sat there with Asia, as she texted her sisters… watching the Clinton apology on Weinstein, and [Asia's] watching this statement, there was a lot of anticipation. People were really hoping she'd come out with a… I don't know. Let's just say with something different. I immediately tweeted my disappointment, very much shaped by what I saw around me. And I will tell you, that was really f—ing frightening, the reaction to that. You know, I voted for her," Bourdain said.
During the early days of Weinstein's downfall, Bourdain's girlfriend Asia Argento became one of the first women to publicly relay her troubled experiences with the former Hollywood mogul.
One June 8, Bourdain was found unresponsive in his hotel room in France. He was most famous for his beloved CNN series Parts Unknown, which highlighted different cultures through food, tourism and traveling.