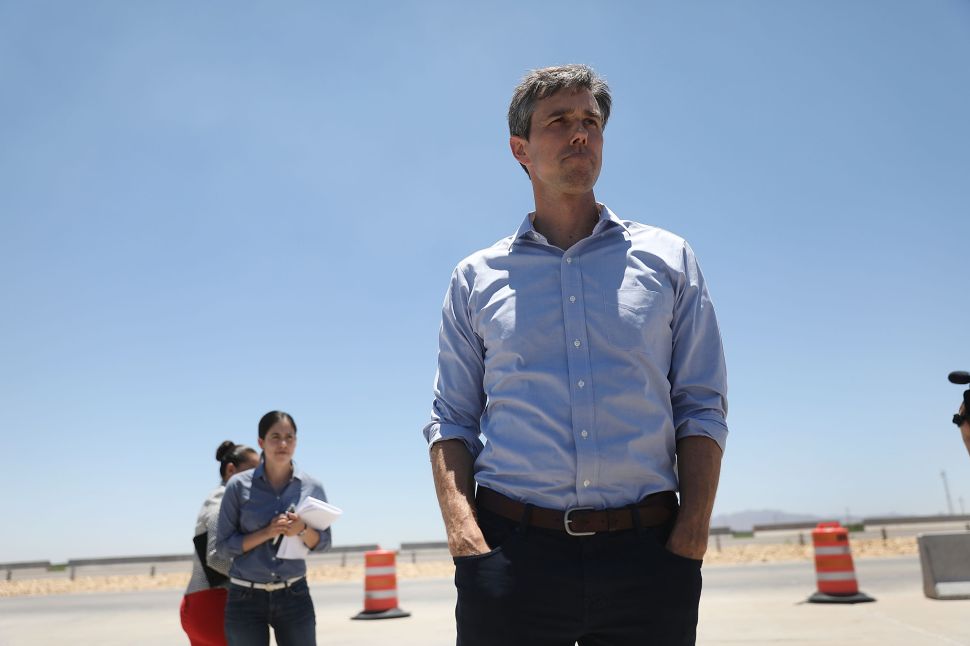 Congressman Beto O'Rourke (D-Texas) debuted his first campaign ad on Thursday for his senatorial race against Ted Cruz (R-Texas).
Titled "Showing Up," the ad was shot entirely from the campaign's iPhone and features O'Rourke traveling through all of Texas' 254 counties.
"This campaign is about showing up in every county and every community within every county, talking to everyone, taking no one for granted and writing no one off," exclaims the long-shot Democratic challenger. "You cannot be too much of a Democrat or too much of a Republican, live in too big of a city or too small of a town for us to show up and fight for you in this campaign and in the years ahead."
Throughout the grainy imagery, O'Rourke high-fives would-be constituents, leads rallies and jogs alongside fellow Democrats.
"No PACs, just people!" says the candidate during the upbeat supercut.
By contrast, Cruz's first campaign ad dropped over the radio in March and featured antagonistic country music.
"If you're going to run in Texas, you can't be a liberal man, because liberal thought is not the thought of a lone star man," bellows a country singer approved by Cruz. "He wants those open borders, and he wants to take our guns. Not a chance on earth he'll get a vote from millions of Texans."
"We had some fun with it," said Cruz of the radio spot.
O'Rourke has framed his candidacy as a referendum on the Trump administration. But despite anticipation of an upcoming blue wive, most polls show Cruz leading—a survey conducted by the University of Texas/Texas Tribune found the incumbent ahead by five percentage points.