Keeping up with the Kardashian-Jenner clan's house dealings is almost as eventful as following the extended family's well-documented relationships/pregnancies/aggressive spon-con.
But back to the homes. In the past few months, Kendall Jenner moved from West Hollywood to Beverly Hills, and then started looking at places with Ben Simmons. Kim Kardashian and Kanye West traded in their Bel Air mansion for a record-setting price and headed to a customized Hidden Hills pad, just before parting with West's longtime Soho apartment. Meanwhile, matriarch Kris Jenner scooped up a second Calabasas home that is less than half a mile away from her main house, also known as Kardashian headquarters.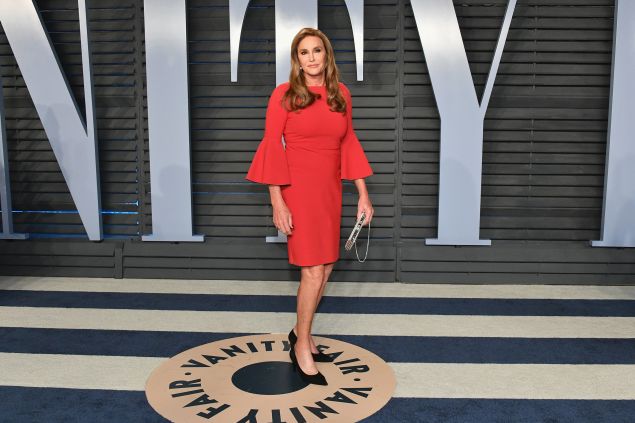 Then there's Caitlyn Jenner, who vacated the Kardashian-infested enclave in favor of Malibu years ago. Jenner originally scooped up a Broad Beach pad in summer 2013, when then-wife Kris told Caitlyn to "go get a man cave." Caitlyn decided she did want some of her own space, and relocated part-time to a $14,500 a month retreat overlooking the water. It was all well-documented on Keeping Up With the Kardashians, of course. The two ended up announcing their separation later that year, and finalized their divorce in March 2015. It was one month before Caitlyn's famous 20/20 interview with Diane Sawyer in which she came out as a trans woman.
Caitlyn stayed in the four-bedroom, 3.5-bathroom Malibu house for a few years, though she never actually purchased it. And now, the 4,456-square-foot residence is listed for sale at just under $8 million.
The home has been entirely remodeled since Caitlyn resided there, according to the New York Post. It's reached via a private driveway, and has private beach access, per the listing shared by The Agency brokers James Harris, David Parnes and Sandro Dazzan.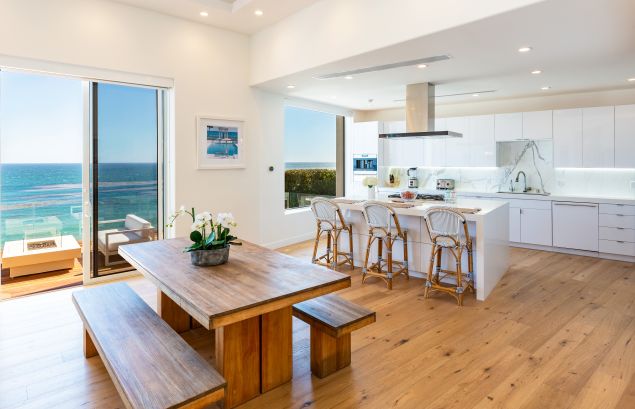 The kitchen is equipped with a center island, stainless steel appliances and a built-in breakfast nook. It opens out into the great room, which has a modern white-framed fireplace and floor-to-ceiling windows that showcase ocean views.
The master suite faces the ocean, with a walk-in closet and a master bath with a Jacuzzi tub, steam shower and double sinks.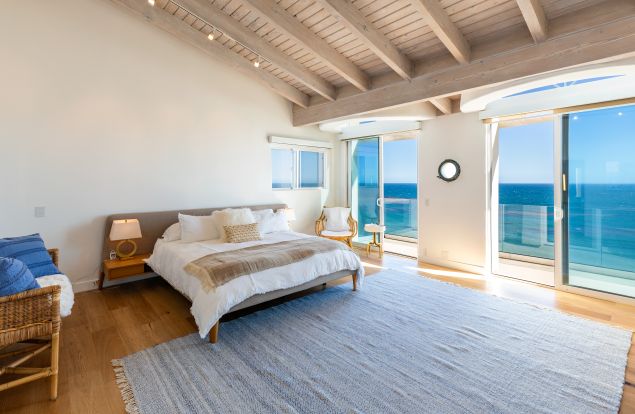 It has always been a celeb-filled area; this getaway is a mere three minute from from Frank Sinatra's former beach house, which happens to be on the market for $110,000 a month right now.
Even though Caitlyn left this oceanfront home, she didn't abandon the area. Instead, Caitlyn scooped up a $3.58 million perch on a Malibu hilltop, which served as the backdrop of her Vanity Fair cover in 2015.