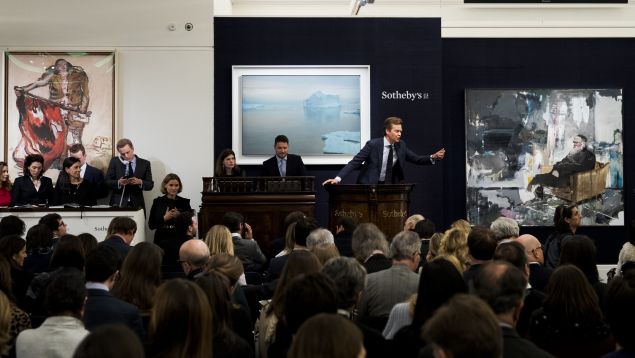 Artist resale royalties in the United States, like Old Marley in the Dickens story, are as dead as a door-nail. On Friday, July 6, an appellate court in California ruled that the state's 1977 Resale Royalties Act, which grants artists an unwaivable right to five percent of the proceeds on any resale of their artwork under specified circumstances, is incompatible with federal Copyright law and deserved to be struck down.
California was the only state to adopt such a law in the U.S. But all have somehow been thwarted. A similar effort in New York State did not get as far as a vote, and federal legislation—the A.R.T. [American Royalties Too] Act—introduced in 2014 into the House of Representatives by Democratic Congressman Jerrold Nadler, and in the Senate by Tammy Baldwin (D-WI) and Ed Markey (D-MA) also has not advanced. "It isn't a matter that artist resale royalties are incompatible with the U.S. constitution," said Boston-based art lawyer Nicholas O'Donnell. "It's just incompatible politically, as there really isn't any interest in this concept on the part of any party." Again, dead as a door-nail.
Let's run an obituary.
Artist Resale Royalty laws were born in France in 1920 with the name Droit de Suite (meaning "right to follow") as a way to assist the widows of artists killed in the First World War: Collectors of artworks on the secondary market would, in effect, provide a type of pension for these widows and their children. In time, the law was expanded to include not just heirs (for 50 years after the artist's death) but living artists, providing a royalty payment of three percent when that artist's work was sold publicly for a price in excess of 100 francs. A resale royalties law has remained on the books in France ever since and has spread to the other 26 nations of the European Union, as well as to 47 other countries in Africa, Asia, Australia, Europe, North and South America.
The current rate of payment as established by the European Union is a four percent royalty for secondary market sales of 3,001-50,000 Euros, three percent for sales of 50,001-200,000 Euros, one percent for sales of 200,001-350,000 Euros, half of one percent for 350,001-500,000 Euros and one-quarter of one percent for sales above 500,001 Euros.
Artist resale royalties became a topic of art world conversation in the United States in 1973, when Robert Scull, the owner of a New York City taxi fleet, sold off the bulk of his noted Pop Art collection at Sotheby's, in the process earning $85,000 for a painting by Robert Rauschenberg entitled Thaw that he had bought 15 years earlier for $900 from the artist's dealer, Leo Castelli. Rauschenberg, who had attended the sale, came up to the collector at the end, shoving him and saying scornfully, "I've been working my ass off for you to make that profit?" Scull responded to the artist, "You're going to sell now, too. We've been working for each other." In fact, that is exactly what happened, as higher prices paid on the secondary market for Rauschenberg's artwork help increase what collectors were asked to pay for pieces on the primary market.
Still, the artist was not assuaged and, for a period of time, Rauschenberg became the most prominent advocate for artist resale royalties, which found a responsive audience in California in 1977 but nowhere else in the U.S. "I got into this issue, because of the principle of the thing and because I was a friend of Rauschenberg and agreed with him," said Laddie John Dill, a multi-media artist in Venice, California, who, with artist Chuck Close and the Sam Francis Foundation, brought a lawsuit in 2011 against Sotheby's and Christie's for failing to collect artist resale royalties when works by applicable California artists were auctioned. The rulings by a California district court in 2012 and the Court of Appeals more recently has left him "disappointed as hell but not surprised. America is a young, immature country."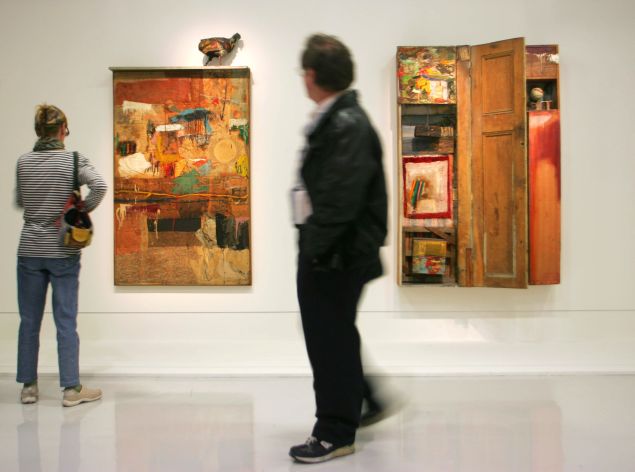 Congress briefly considered artist resale royalties in the late 1980s when it enacted the Visual Artists Rights Act of 1988. That piece of legislation was put in place to protect artists' "moral rights," specifically, the right of artists to claim authorship of their work, regardless of who physically owns the piece; the right to prevent the use of their name on any work that has been distorted, mutilated, or modified in a way that would be prejudicial to the author's honor or reputation; and the right to prevent distortion, mutilation, or modification that would prejudice the author's honor or reputation. Legislators, however, deleted the section on resale rights before it came up for a vote.
Since then, various measures have been introduced into Congress to establish artist resale royalties, but none have generated much enthusiasm. The A.R.T. Act proposes a five percent royalty on secondary market sales of at least $5,000 and a seven percent royalty on sales of at least $10,000, applicable only to sales at auction houses that sold more than $1 million in artwork during the previous year.
If the artist resale royalties battleground in the United States largely has been cleared, it may heat up again in the United Kingdom. The U.K. was forced to adopt resale royalties as part of its membership in the European Union, harmonizing British law with that of the other E.U. members. After attempting to avoid any checks on its art market, which far outstripped that of the rest of Europe, the U.K. finally agreed to phase in an artist resale royalties law over a period of six years, largely over the objections of the British Art Market Federation, which represents private dealers and auction houses.
The first phase, in 2006, provided royalties to living artists and, the second, in 2012, extended the law to the families and heirs of deceased artists. The British resale royalties law, which employs European standards of payment, set the single maximum payment for any one sale at 12,500 Euros (approximately £11,000). According to the London-based Design and Copyright Society (D.A.C.S.), an artists' licensing organization which has acted as the primary collecting agency for these royalties and takes a 15 percent commission (covering the cost of collection), D.A.C.S. has "collected £65 million for nearly 5,000 artists and estates" since 2006, and "70 percent of those benefiting from artist resale royalties are living artists," said Gemma Scotcher, a spokeswoman for the society.
"In 2017, 57 percent of artists received £500 in royalties or less," she said, "which indicates that the royalty is benefiting emerging artists. We carried out a survey of our members, including artists' estates and heirs, and know that 81 percent use the royalties for living expenses; 73 percent use them for art materials; 63 percent use it for studio space."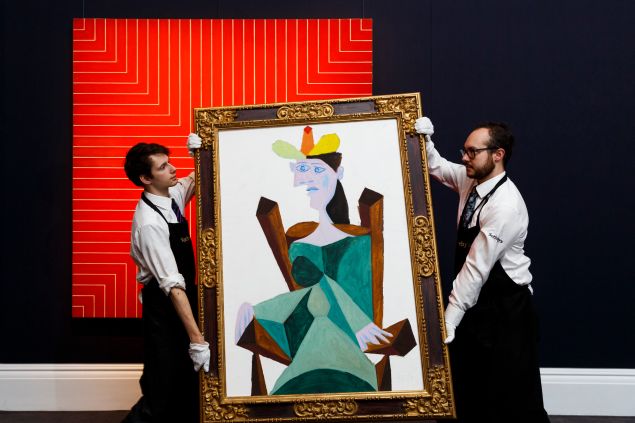 On the other side, questions have been raised as to whether or not artist resale royalties actually have benefited artists who are in need. A 2010 report on artists' resale royalties, commissioned by the European Art Market Coalition, found that in continental Europe, 74 percent of all the royalties collected went to artists' heirs, 20 percent went to the collecting agencies and only six percent went to living artists. Helping older artists may be the intended goal, but critics claim the practice has largely benefited the heirs of already successful artists like Pablo Picasso, Marc Chagall, Georges Braque and Henri Matisse. "I think we can all say that the heirs of rich artists are less deserving than impoverished living artists," said Anthony Browne, chairman of the London-based British Art Market Federation.
He noted that artist resale royalties in the U.K. may be subject to reform—for instance, eliminating payments to heirs—or abolished. "When we leave the E.U., it will be up to Parliament to determine whether or not to leave or reform artist resale royalties," Browne said. He noted, "that probably won't be the first issue Parliament takes up" when it formally leaves the E.U. in March of next year, "but I expect that it will come up, and some change will take place."