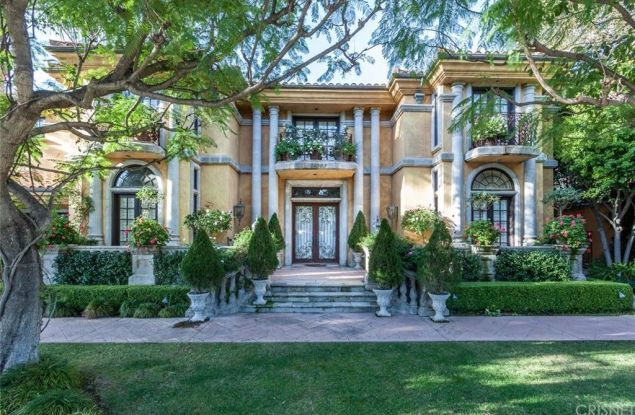 Charlie Sheen still isn't winning in Beverly Hills, but it's not for lack of trying. The sometimes actor and vape entrepreneur (he is launching Sheenius Vapes, and no this is neither a joke nor a typo) has been attempting to part with his Mulholland Estates mansion since February, and even offered it as a $43,000 a month rental when he wasn't able to locate a buyer.
The erstwhile tiger blood enthusiast is back to trying to locate a buyer for the seven-bedroom, seven-bathroom house, and with an even further reduced price, as it's now listed for a very precise $8,999,999. It doesn't have quite the same symmetry as the original $9,999,999 price tag he originally stuck on the 8,932-square-foot pad, but perhaps it'll help bring in more interested parties.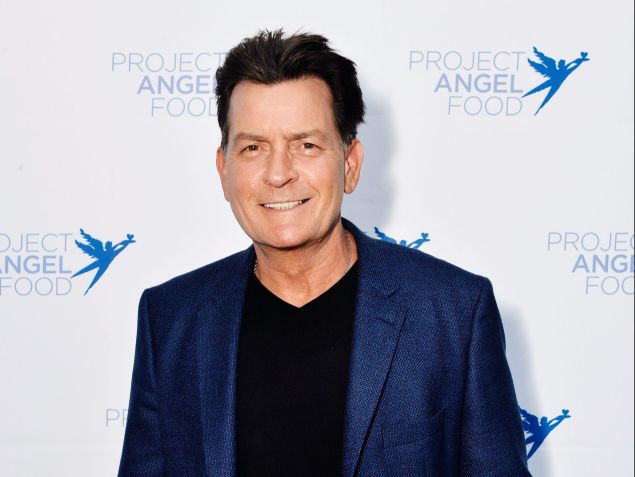 This is the second price reduction, as he lowered the ask to $9.2 million earlier in July. At one point, he removed the home from the sales market altogether and tested out the rental waters, which apparently weren't too kind.
Sheen is a big fan of the exclusive enclave, as he once simultaneously owned three different houses within the gated community. He's since parted with two of the mansions (one of which Kendall Jenner now owns). This Mediterranean-style residence is Sheen's last property inside Mulholland Estates; he purchased it for $7.2 million in 2006, the same year he launched his children's clothing line, Sheen Kidz, which existed.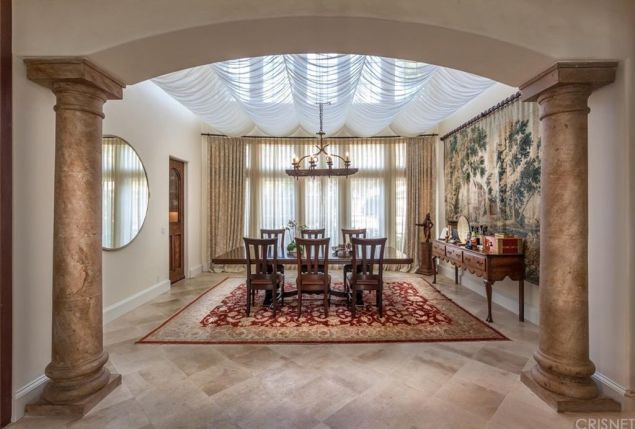 Aside from the Cincinnati Reds memorabilia in the den (he's a big fan of the team), the house is pretty nondescript—all quite tame for a man who once embarked on a tour entitled "My Violent Torpedo of Death." There's an eat-in kitchen, too many living and entertaining rooms to count (not surprising), and lots of fireplaces and columns.
The master suite has its own living room, as well as a walk-in closet and a bathroom, plus a private screening room and a wet bar, as well as a cigarette machine—we're going to assume Two and a Half Men is low-key banned from both this movie theater and the custom cinema downstairs.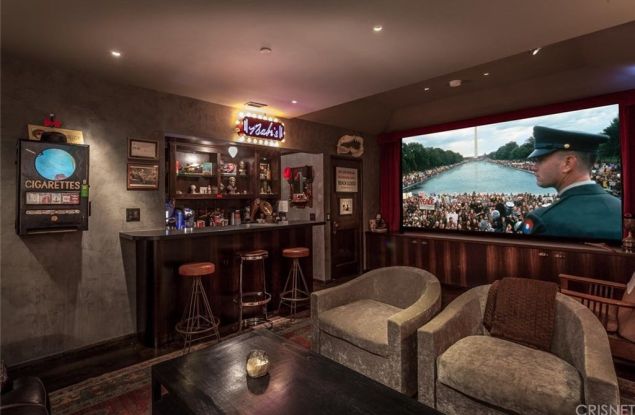 Sheen could check in to see if Jenner is looking to add to her own collection of homes within the area—after all, she's reportedly thinking about moving into a bigger home with Ben Simmons, or maybe he could just buy his own mansion right in her neighborhood.