Here she goes again: Cher has decided it's time to move on from one of her Los Angeles compounds.
All puns aside (just kidding, because Cher), the entertainer took a break from her busy Mamma Mia: Here We Go Again schedule to offer her celeb-pedigreed Beverly Hills property for sale. Turning back time, if you will!
Cher scooped up the 3,089-square-foot home for $2.15 million back in 2013; the seller was Modern Family actor Ed O'Neill. She's not looking for any crazy profit, as she's asking $2.5 million for the estate.
The remodeled four-bedroom, three-bathroom house is set behind iron gates, and it's far tamer than what one may have expected from a woman whose preferred aesthetic for years has included transparent netting, copious crystals and little else.
The cozy living room is furnished with upholstered leather sofas and chairs, with woven rugs atop the floors and plenty of throw pillows scattered throughout, as well as wood-framed sliding glass doors that lead to an enclosed patio, where there's enough room for Cher to dance around in all her glittery attire. A diva-sized fireplace is situated in between the living area and the open dining room, and there are high ceilings and reclaimed wood floors throughout.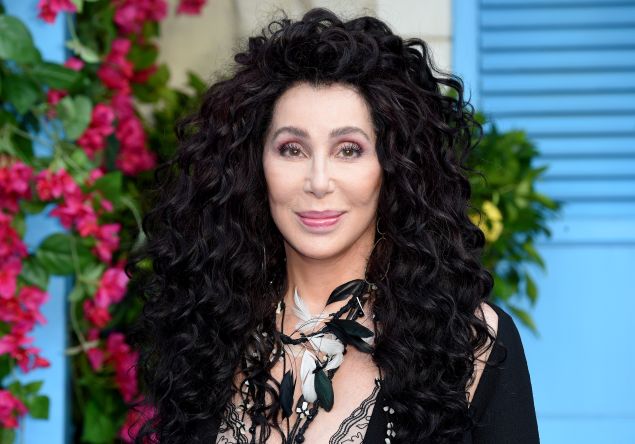 The eat-in kitchen has stonework and white tile backsplash, with gray stone countertops and an adjacent breakfast area.
There are vaulted wood beam ceilings in the master suite, as well as a den with a fireplace and a walk-in closet, where we hope Cher kept at least of the the fishnets she promised she'd be buried in during her epic Twitter war with Piers Morgan. French doors open to a private deck with its own spa, which is exactly what we'd imagine for Cher, perhaps practicing for Fernando on her patio sans Andy Garcia, because Cher needs no one.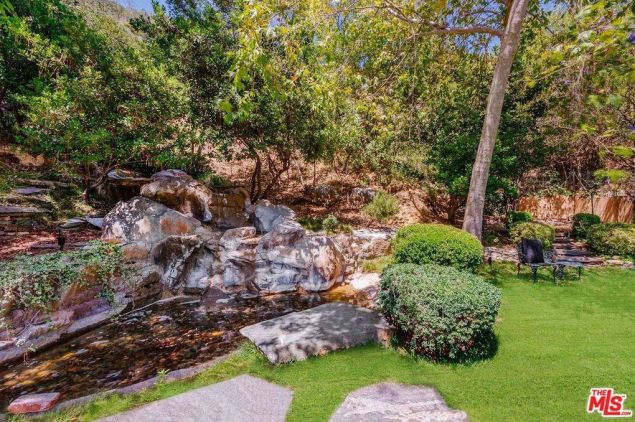 A deck wraps around the entire home, which is all very zen—outside there's a koi pond, waterfall and meditation spot, per the listing held by Branden Williams with Hilton & Hyland, though it's not certain what, exactly, make this particular area acceptable for this practice. Perhaps it's just the plethora of greenery and also water.
As lovely and spacious as this Beverly Crest home may seen, however, Cher reportedly just used the place as an "in-town retreat," according to Mansion Global (because of course Cher's home is rightfully discussed on a website with such a name), for whenever she was in the area.
As for where she is when she's not gracing the neighborhood with her presence? Well, Cher's southern California real estate holdings over the years have included homes in Venice, West Hollywood and Beverly Hills, though she's sold off most of them at this point. But it seems she's held onto her most famous residence—an Italian Renaissance-style villa perched on a Malibu bluff.
For reasons unknown to those of us that don't own 13,000-square-foot beachfront mansions, Cher has tried to part with the getaway numerous times over the years, ranging in price from $41 million to $45 million. Alas, it appears she never located the right buyer for the ornate abode, as she was still doing photoshoots for her line of Believe Scarves there last year. Yes, those exist.