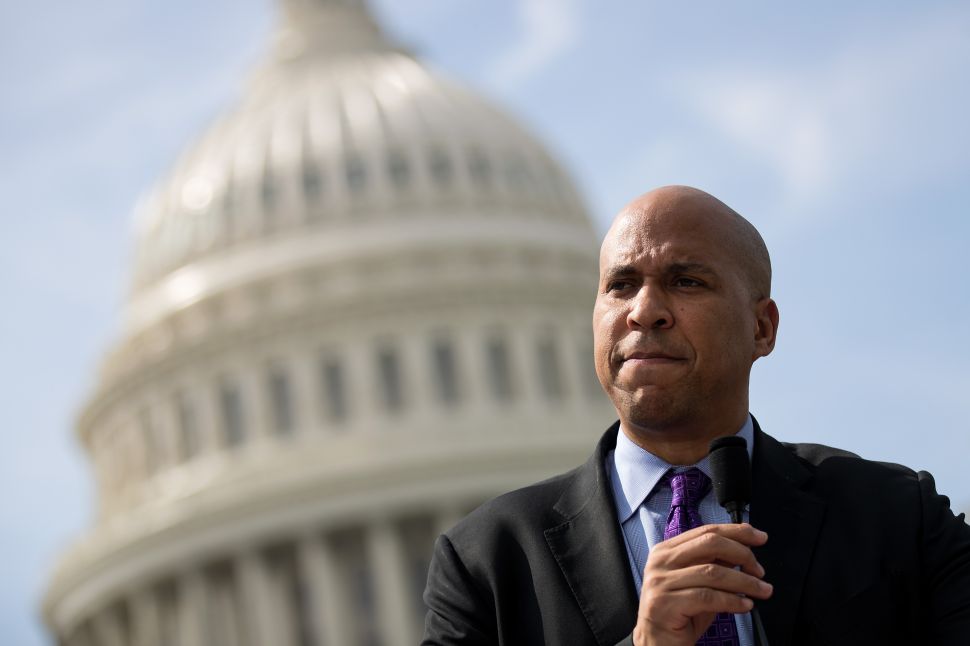 U.S. Senator Cory Booker ranked number five in The Washington Post's updated list of the top 15 most likely Democratic presidential candidates for 2020. Ranked above him, in ascending order, are former Vice President Joe Biden, Senator Kamala D. Harris, Senator Elizabeth Warren and Senator Bernie Sanders in the top spot. 
In an interview with CNN, Booker stated that he won't make a decision regarding a presidential run until after the midterm elections this November: "I'm not going to play coy. I'm sure after the midterm elections, I'll give it a look. But to me, my momentum, my energy, my focus is 2018 and making sure I get reelected in 2020." 
But his recent travels across the country in support of fellow Democrats might suggest that he is setting himself up for a potential run.
Last year, Booker campaigned in Alabama to help Doug Jones become the first Democrat to represent the state in the U.S. Senate in more than two decades.  So far this year, Booker has visited Arizona, Ohio, Washington, Wisconsin, Florida, Minnesota and Missouri to support other Democratic senate candidates. He has also held events for Georgia gubernatorial candidate Stacey Abrams and Maryland gubernatorial hopeful Ben Jealous. 
Booker has also emerged on the national stage. A year ago, he received a seat on the Senate Foreign Relations Committee, and this year, he was named to the Senate Judiciary Committee. Both platforms have allowed him to speak out on national, rather than just local, issues. 
And Booker has been using his post on the Senate Judiciary Committee to oppose Trump. Last month, he asked the panel to delay consideration of a Supreme Court nominee because it would be a "potential conflict of interest" for Trump to nominate anyone to the Supreme Court while members of his administration were under federal investigation over possible ties to Russia. 
Booker also garnered national attention when he spoke out against Homeland Security Secretary Kirstjen Nielsen, who he refused to believe did not hear Trump refer to Haiti and some African nations as "shithole countries" during an Oval Office meeting with members of Congress. 
He has also been at the forefront of some major issues, such as the legalization of marijuana. Booker has introduced legislation to remove the federal ban on the drug. 
And as for the support of the people, Booker has a strong social media presence with over four million Twitter followers. At the Democratic National Convention in March, Booker reportedly wowed the audience in a way that Elizabeth Warren and Kirsten Gillibrand failed to do. He cited our history's fight against slavery, for a woman's right to vote, for civil rights and for the ability of workers to organize, saying that such activism is needed again this November.