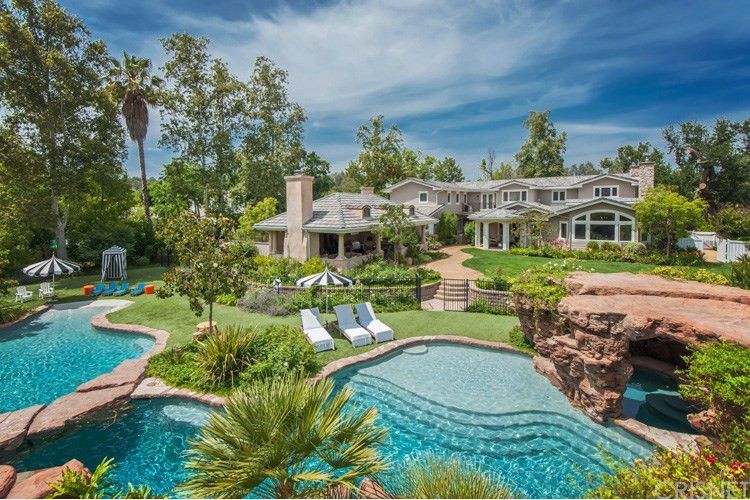 Now that former model, actress and, per a 2008 poll, "Worst Bond Girl Ever," Denise Richards is achieving her long sought after dream of joining the esteemed ranks of the Real Housewives of Beverly Hills, she's tying up loose ends elsewhere in Los Angeles.
More specifically, in Hidden Hills, where she's owned a home for over a decade. She's been trying to sell the 1.14-acre estate for years, and finally located a buyer just this month—the timing definitely works out for her new reality job.
And sure, Bravo hasn't explicitly confirmed she's joining the cast, but a certain Instagram, and also Jerry O'Connell, have all but shown the contract. Richards said she'd join Real Housewives back in 2011, when she also declared it was "one of my favorite shows."
Anyway, Richards bought the home for $4.4 million back in 2007, shortly after finalizing her highly publicized divorce from Charlie Sheen. It seems like she had a case of buyer's remorse shortly thereafter, as it popped back up for sale in June 2008 for $4.25 million, meaning Richards would have taken a loss.
Richards decided to hold onto the property and proceeded to extensively renovate and expand it into a 8,284-square-foot mansion. While she was remodeling, she reportedly resided in one of her ex-husband's homes within the Mulholland Estates enclave of Beverly Hills—at the time, he owned three houses in the exclusive gated neighborhood and had finished up his whole #tigerblood phase.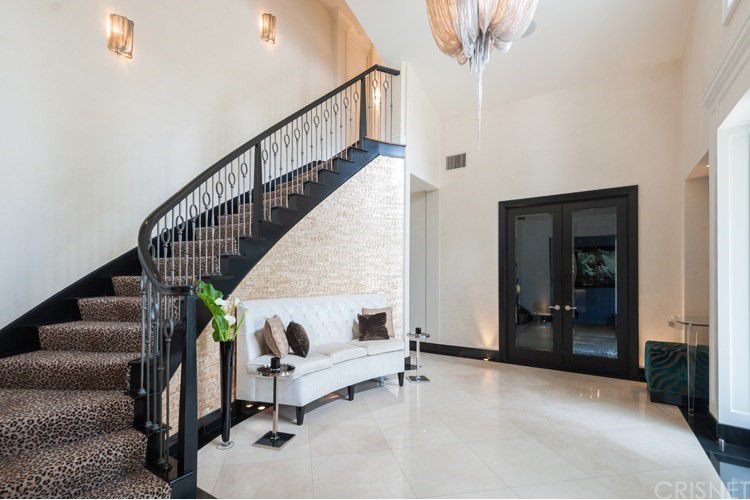 Richards was still determined to part with the six-bedroom, 6.5-bathroom abode, despite features like a two-story marble entry and an eat-in kitchen with a marble island and brick-framed pizza oven. Not even the formal dining room with cove lighting, hardwood floors, plush purple velvet chairs, lots of drapery and a glittery chandelier convinced Richards to keep it, as she offered the house for sale in June 2015 for $7.75 million.
Unfortunately for the soon-to-be Bravolebrity, the residence lingered on the market, with the price tag steadily decreasing over the last three years—it was most recently listed for a touch under $5 million, and it looks like the final sales price was a relatively paltry $4.75 million.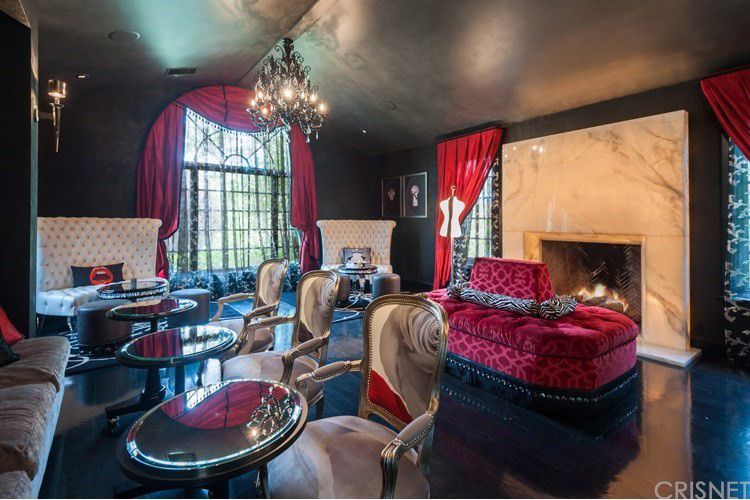 She did have better luck finding a temporary occupant, as Angelina Jolie reportedly rented the house for $30,000 a month in the fall of 2016, shortly after filing for divorce from Brad Pitt that September. Alas, Jolie then headed off to Los Feliz, where she bought the Cecil B. DeMille estate for a record-setting $24.5 million last summer.
But perhaps Richards' new reality gig gave her more of an incentive to sell the house, which has a back-lit onyx fireplace in the living room, as well as built-in seating and a wet bar. Speaking of alcohol, there's also a full wine tasting room with custom controlled walls for the vino.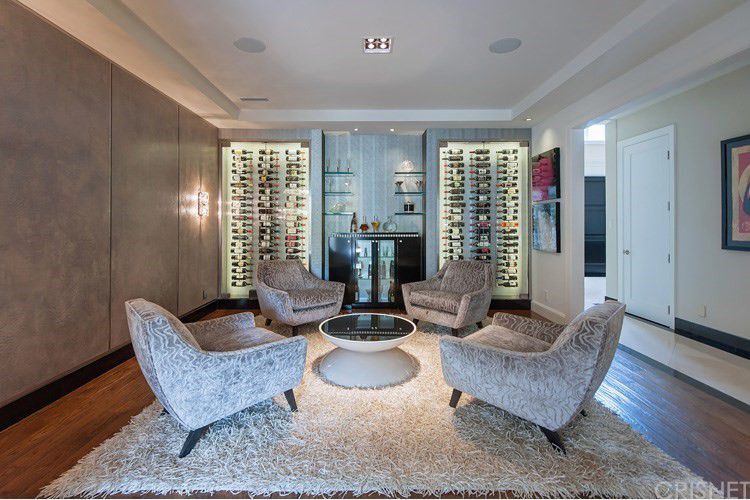 The outside area includes an 800-square-foot "entertainer's pavilion" with an outdoor kitchen, fireplace, dining area and music and television system, and there are two separate pools with waterfalls. In addition, there's a grotto with a fire pit, but it's more wholesome than the one at the Playboy Mansion and also at Drake's Yolo Estate.
Still, if she had remained in Hidden Hills, it's not like she'd be the only cast member of RHOBH to reside outside of the 90210 zip code. Kyle Richards abandoned her Bel Air home in favor of the Smokey Robinson Estate in Encino last October, though she's having a little difficulty finding someone to take her old home off her hands. Maybe she should chat with her new castmate for some tips.