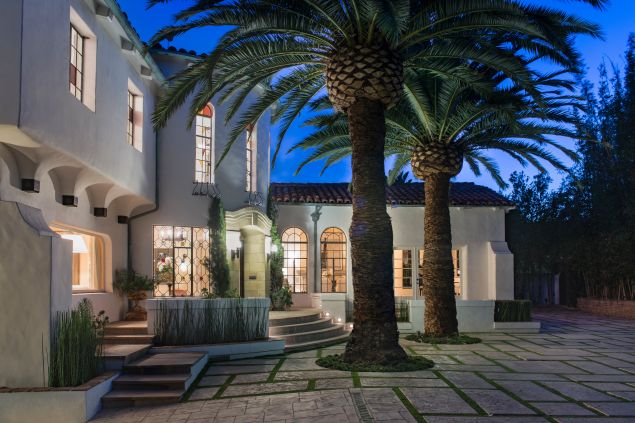 It's hard to beat Nick Parker's Napa ranch in The Parent Trap, but Dennis Quaid's Pacific Palisades pad comes close. Actually, it looks like Quaid took a cue from his 1998 on-screen counterpart, as the newly listed residence has a similar Spanish-style, California-y aesthetic, but minus the hundreds of acres of land, horses and double Lindsay Lohan.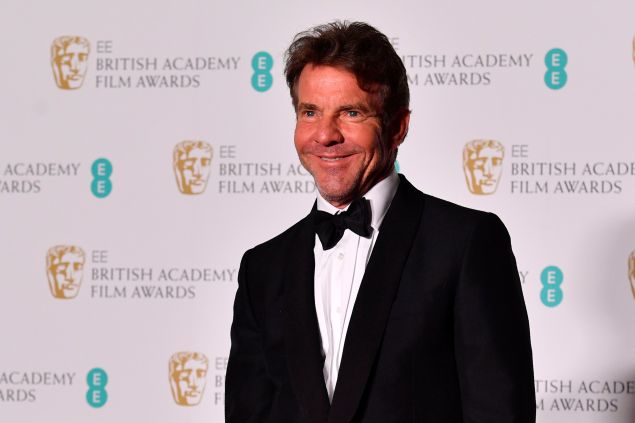 Unfortunately for Quaid, the movie had a more cheerful ending than this house, as the actor is selling the 6,114-square-foot abode because of his recent divorce from Kimberly Buffington-Quaid, as he told the Wall Street Journal. He purchased the six-bedroom, nine-bathroom estate for $5.1 million in 2013.
While the Los Angeles property is sadly lacking in vineyards to make your own vino, there is a wine refrigerator. To honest, it doesn't really hold a candle to Nick Parker's wine cellar, but fine. The kitchen also has terra cotta-style floors, marble-topped counters and a separate breakfast area, for snacking on peanut butter and Oreos.
The living room features leaded windows, wood beamed ceilings and a stone fireplace, and opens to the formal dining room, per the $6.5 million listing held by The Agency broker Chris Hicks. There's also a media room already configured with a projector, so you can prepare for a Nancy Meyers movie marathon at your earliest convenience.
The master suite contains two closets and double bathrooms, with a sitting area. A large patio terrace is furnished with lounge seating, and we hope Quaid also lived his best life simultaneously smoking a cigarette while donning a sheet face mask here as he did in Canada, because wellness is all about balance.
Even though Quaid is giving up this house, he isn't going too far. Instead, it appears he's simply downsizing; according to Variety, he paid $3.19 million for 4,115-square-foot house in Brentwood Hills in December.