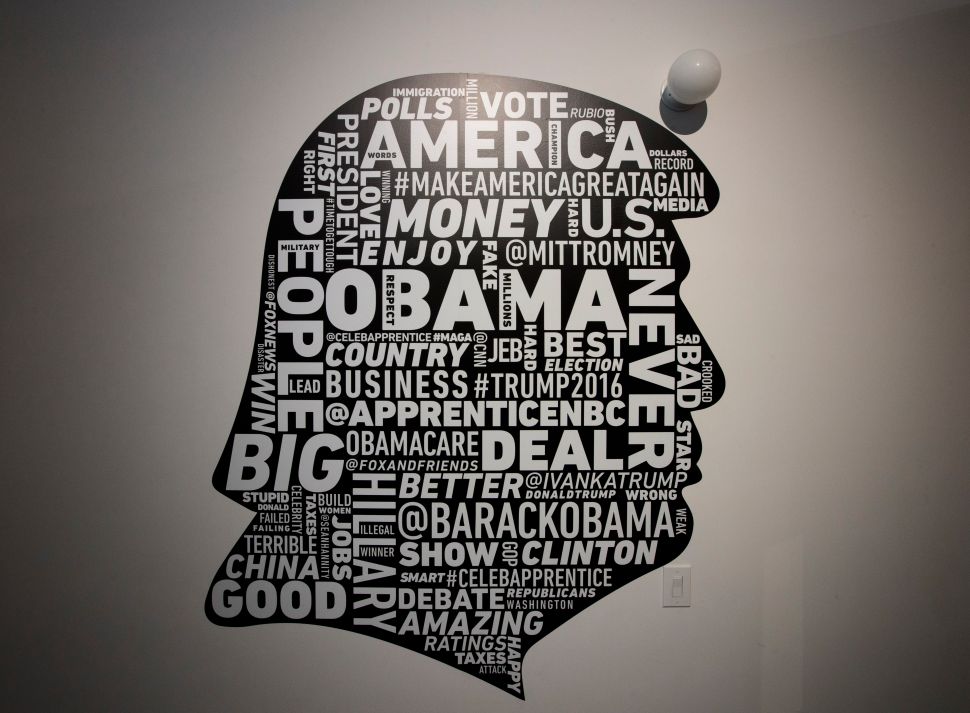 One of the few hard and fast rules of the Trump era is that there's always a tweet. Whether it's an administrative scandal or a feud with a celebrity, President Donald Trump will tweet about it sooner or later.
But what do the American people think about Trump's tweets, and is there a common thread among the most successful ones?
Thanks to the polling firm YouGov, we can now answer these questions.
The company runs a Tweet Index to gauge public perception of the president's tweets. At the end of each day, YouGov asks a representative sample of American adults (Democrats, Republicans and independents) to rate Trump's online missives.
Today, the pollsters released data on the first 18 months of Trump's presidency, in which he tweeted over 3,000 times.
Most tweets have a score between -50 and 0, indicating general dislike among Americans. The average score is between -9.8 and -15. with some tweets going as high as 83 and others going as low as -81.
There's a general theme to the tweets with the lowest scores: they're insults.
For example, that low-scoring -81 message was a dig at Mark Cuban.
The unfavorable rating for this tweet was -18 among Republicans, -79 among independents and -134 among Democrats.
These potshots at Joe Scarborough, Jemele Hill and James Comey were also among the 50 lowest rated tweets.
Voters further disapproved of Trump harassing Oprah Winfrey, Michael Wolff, Arnold Schwarzenegger and media outlets.
So if the respondents didn't approve of schoolyard bullying, what did they like?
Very few tweets polled highly among Democrats, though attacks on President Barack Obama and the media scored highly among Republicans,
Ironically, Trump's most popular tweets across the board were his most presidential.
For example, this tribute to the veterans who fought on Pearl Harbor got a -5 rating from Democrats. But independents gave it a 51, and Republicans 152,
And this "Happy Birthday" message to the Coast Guard was positive on all three metrics:  7 among Democrats, 78 among independents and 141 among Republicans.
Besides the military shout-outs, Trump's other popular tweets wished people happy holidays or paid tribute to leaders who died.
While these tweets still had Trump's signature brash voice, the topics were similar to what President Barack Obama tweeted about.
The messages had one other thing in common: they likely weren't written by Trump himself.
Trump staffers have told multiple media outlets that they often tweet from the @realDonaldTrump account, mimicking the president's voice and even including spelling errors to appear authentic.
Judging from the YouGov analysis, Trump should outsource his tweets more often.