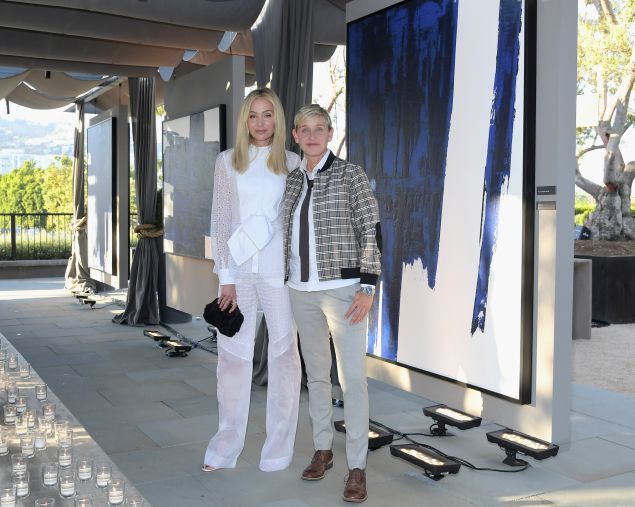 Ellen DeGeneres, talk show host and best selfie taker of all time, can now add professional real estate flipper to her resume. In less than a year, the multi-hyphenate comedian and her wife, actress Portia de Rossi, have completed four separate transactions in buying and selling über luxury homes, and they just added another to the list.
The house in question is their Italian-style Montecito villa, which the couple purchased in two different deals back in 2013, for a total of $28.8 million. The nearly 17-acre property was noteworthy even for speedy buyers and sellers like DeGeneres and de Rossi, and in the television personality's interior design book Home, she wrote, "I really do hope we live here forever."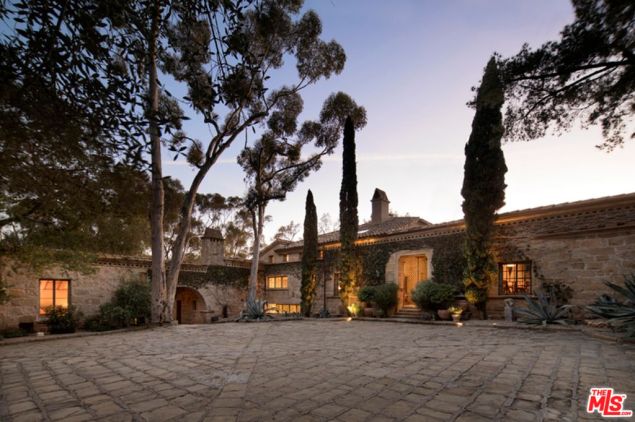 Alas, that feeling didn't stick around for too long, as DeGeneres and de Rossi proceeded to offer the getaway for sale in March 2017 for $45 million, before cutting it down to $39.5 million a few months later. It disappeared from the sales market entirely by January 2018, but that didn't stop an interested party from coming along.
Indeed, DeGeneres and de Rossi have now sold the 10,500-square-foot stone pad for $34 million, to none other than Netflix exec Ted Sarandos. Sure, it's more than $10 million less than the first (rather aspirational) price tag, but not too shabby by any means.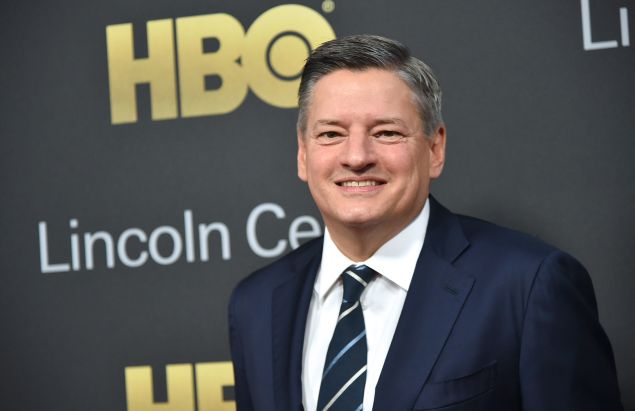 The house was originally designed in the 1930s by architect Wallace Frost, and is very Tuscan countryside-esque, with 19th century Italian tiles, exposed ceiling beams, vintage light fixtures and terra cotta surfaces.
Since this was an off-market deal, we don't have all the details or new photos of what the estate looks like at the moment. We do know, however, that there is a whole lot of stone that kind of adds a fortress vibe. There are multiple libraries and a media room, while the master suite has vaulted ceilings and skylights, as well as an outdoor seating area.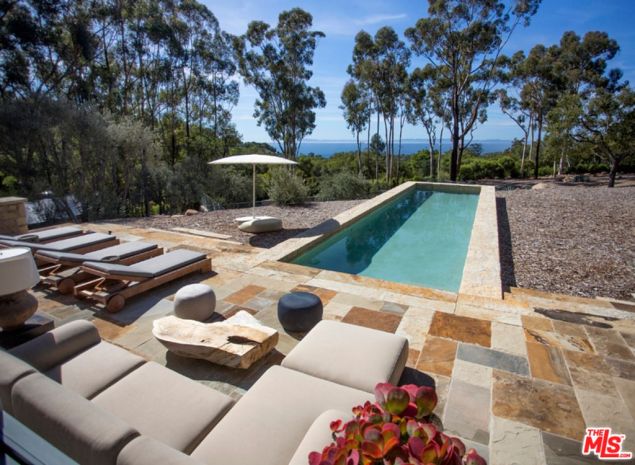 DeGeneres and de Rossi also designed an indoor-outdoor entertainment pavilion, so the streaming giant's chief content officer can easily watch all of Netflix (NFLX)'s shows. A glass-filled guest annex contains a separate kitchen, wet bar and entertaining space, because sometimes you want company to be very far away.
Not that the extravagant nature of the home ends with the interiors. There are walking trails, a tennis court and two pools. Perhaps DeGeneres' role voicing Dory really did inspire her to always just keep swimming.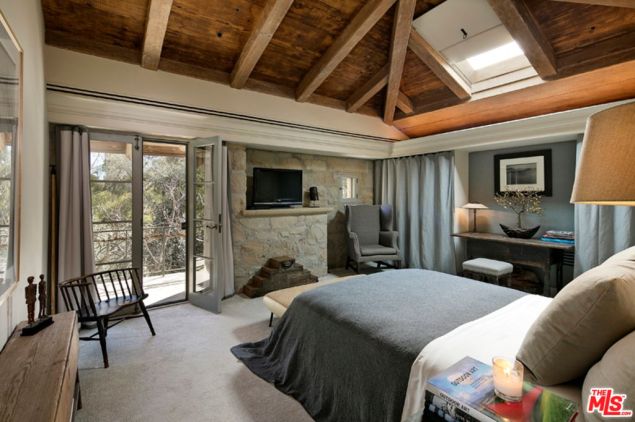 This is actually the second Montecito home DeGeneres and de Rossi sold in the past few months. In May, Tinder co-founder Sean Rad bought the couple's historic ranch in a gated community for $11 million, even though the duo only owned the property for a few months—they purchased it for $7.2 million in September 2017. It wasn't quite as impressive as their other homes, but it did have Oprah as a neighbor, so we're upset that there won't be any grocery store outings in the near future. Maybe this leaves room for Reese Witherspoon to take over as Oprah's true BFF.
DeGeneres and de Rossi might be finished with the ritzy Montecito enclave, but they aren't leaving Santa Barbara altogether. They scooped up an $18.6 million oceanfront home in Carpinteria in October, and it's on the very same street as Ashton Kutcher and Mila Kunis' retreat.