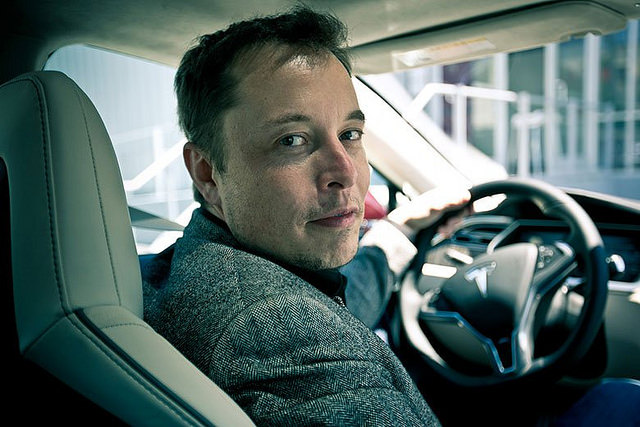 Elon Musk is the world's pettiest tech CEO. In the past month alone, he's used his girlfriend Grimes as his personal attack dog and trolled an indie artist who dared to question him.
But Musk's latest retaliation takes the cake. His target was a blogger with the pseudonym Montana Skeptic, who writes for the investment website Seeking Alpha.
The writer has made no secret of the fact that he thinks Tesla is an overrated company riddled with production delays and that its stock will likely nosedive soon. In fact, he's written 138 articles about it.
But this week, Skeptic deactivated his Twitter account and shut down his blog—and Musk and his legion of fans are to blame.
Some of Musk's Twitter followers tracked down Skeptic and found out his real name (following the lead of other media outlets, Observer will not reveal that name because Skeptic has been not been accused of any crime that would justify doxxing him).
The trolls also discovered the name of Skeptic's employer and the hedge fund he worked for (he blogged for Seeking Alpha as a side gig).
Skeptic's boss (not the writer himself) owns a Tesla Model S. But that same manager has also invested in a couple of oil companies. So some Tesla cultists claimed it was hypocritical for Skeptic to work for this man while criticizing an electric car company.
In most cases, this argument would be left to the dark corners of Twitter. But not when Musk is involved.
He apparently found out about this controversy and personally called Skeptic's boss to complain. Musk also threatened to sue Skeptic if he continued to criticize Tesla in his writing.
So, to protect his employer, Skeptic backed down. But he went out guns blazing with his final post, decrying "the endless mendacity and vicious personal attacks I have endured from many Tesla cultists."
"And so, you might say, Elon Musk has won this round," Skeptic wrote in his final post. "He has silenced a critic. But he has many, many critics, and he cannot silence them all, and the truth will out."
Seeking Alpha is also standing behind its writer.
"We are more committed than ever to providing the soapbox for bulls and bears on this and every stock," executive editor George Moriarty wrote in a blog post. "We firmly believe in the benefits of free speech and open discourse."
For his part, Musk seems to feel no remorse about his actions. When Twitter followers asked him about Skeptic, he jokingly compared the writer to Disney Channel character Hannah Montana.
Tesla as a company is doubling down on Musk's rhetoric. A spokesperson sent Observer a statement naming both Skeptic and his employer.
The boss "is a longtime Tesla supporter and was one of the first to purchase a Model S," the statement read.
Ironically Musk's crazy coterie has even driven Tesla fans off Twitter in recent days.
Last week, Wall Street Journal car critic Chris Neil published a review of Tesla's new Model 3. It was largely a glowing notice—Neil said the vehicle was "a star."
But he also pointed out that with an $80,000 price tag, Teslas weren't "mass market" cars yet.
Musk fans and haters (including Montana Skeptic) pounced on Neil, claiming he was trying to manipulate Tesla's stock price. The comments became so intense that Neil deleted his Twitter account.
Many Musk devotees cross the border from passion into obsession. But given the CEO is petty and infantile both in person and online, their actions sadly aren't that surprising.
Here's hoping Tesla skeptics will soon be able to offer constructive criticism without trolls (or Musk himself) getting in the way.