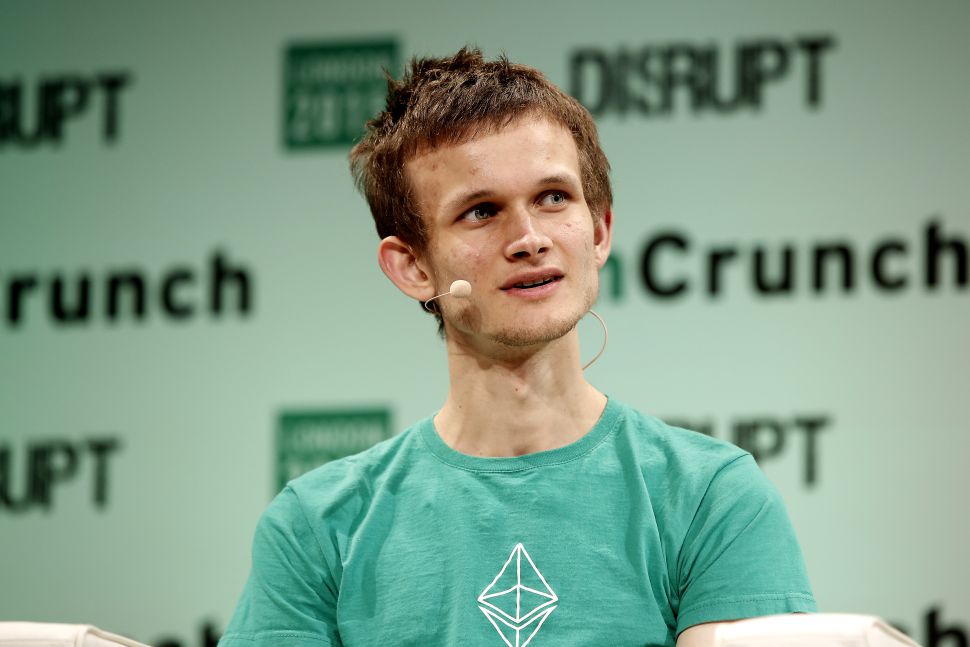 Vitalik Buterin, the 24-year-old founder of Ethereum, the second largest digital currency in the world, doesn't appear on media often. But when he does, he makes sure that his voice is heard.
"I definitely hope centralized exchanges go burn in hell as much as possible," Buterin said at TechCrunch's TC Sessions: Blockchain 2018 event in San Francisco on Friday.
He was referring to centralized token exchanges, like Coinbase (COIN), where people trade between fiat currencies and cryptocurrencies. Although cryptocurrencies are built upon a fundamental principle of decentralization, most of the transactions of cryptocurrencies are managed by only a handful of platforms.
Buterin said that centralized exchanges exist not because of the nature of cryptocurrencies, but because "the fiat world only has centralized gateways."
The fact that everyone needs to go through a centrally managed log-in system to make crypto transactions defies the purpose of cryptocurrencies like Ethereum. In the longer term, it also creates a risk of losing users.
"If all user authentication methods end up failing, it's going to be hard to reach mainstream adoption," Buterin said.
Buterin's ultimate goal is to make Ethereum a decentralized system in every aspect, including log-in. But a central issue in building a decentralized authentication system is how to verify a user's identity without a password.
Buterin cited WeChat, a Chinese messaging app owned by Tencent, as an example of a possible solution, which he called "multi-key schemes" in "social recovery."
In WeChat, if you lose your password, the app will verify your identity by asking you to select people in your contact list from a big list of random names. In some cases, users may expect offline validation such as generating a device-specific code to verify your identity without connecting to the Internet.
"The Ethereum Foundation tries very hard to be a decentralized organization," Buterin said. "We try very hard not to have a very hard divide, such as you're on the inside and you're on the outside." The Ethereum Foundation is the non-profit through which Buterin and his co-founders created Ethereum.