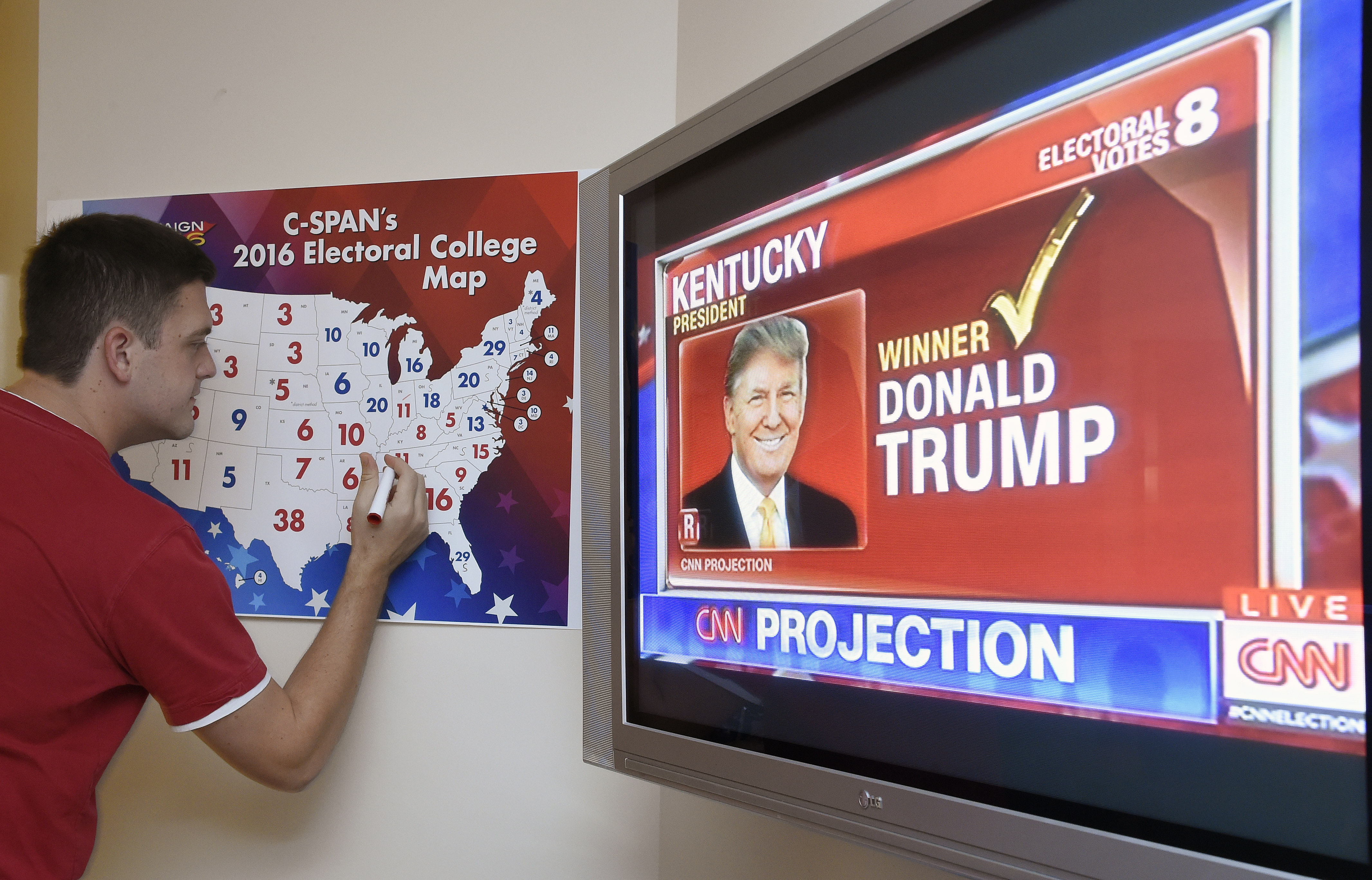 Pollsters and political operatives are anticipating major transformations across the electoral landscape ahead of 2020.
"You could have a dozen states—not five or six—but a dozen states that are of significant importance and highly competitive from both sides," Democratic pollster Paul Maslin told POLITICO on Monday.
President Trump's 2016 victories throughout the Rust Belt, coupled with DNC grassroots efforts in the South, have led to an influx of swing states—which are currently being tested during this year's midterm cycle.
Georgia is just one Republican stronghold Democrats are eying following the triumph in Alabama of Doug Jones (D-Ala.) over disgraced GOP senate candidate Roy Moore.
Last year, progressive darling Jon Ossof came within four percentage points of winning the state's 6th District during the most expensive congressional race of all time. Democratic nominee for Governor Stacey Abrams has likewise led an aggressive campaign to overturn the state's Republican dominance, with The New York Times calling the gubernatorial competition "a defining moment…[that] will determine what the state represents and how it is perceived."
President Trump, meanwhile, is looking to ride his popularity in the Midwest; conquering new ground while cementing his base throughout Michigan, Wisconsin and Pennsylvania.
"I hate to bring this up, but we came this close to winning the state of Minnesota," Trump boasted during a rally in Duluth. "And in two and a half years, it's going to be really, really easy, I think."
In addition to Minnesota, the Trump campaign is also targeting Colorado, even though the state has escaped Republicans for the past three presidential election cycles, according to POLITICO.
"The systemic shift we're seeing is this awareness that we need to rethink the way we mobilize and campaign," Sam Abrams, a politics and geography professor at Sarah Lawrence College, told Observer. "Eventually, people may realize that there are far more districts in play than people think… More and more people are saying they're independent and rejecting party labels."